Jimmy Stewart acted as the master of ceremonies for this program which was broadcast just two days before Christmas. Two different newspaper previews provided much of the information about the show. The first is from the Fresno Bee, Fresno, CA: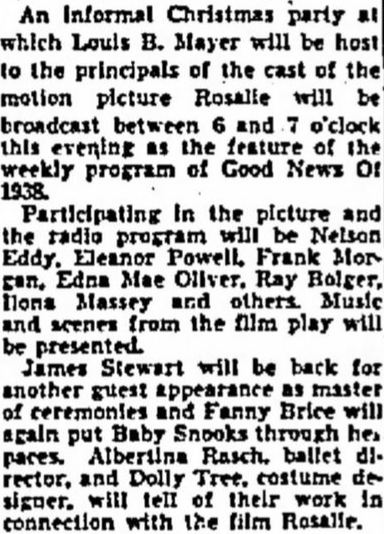 The second appeared in the Freeport Journal-Standard, Freeport, IL: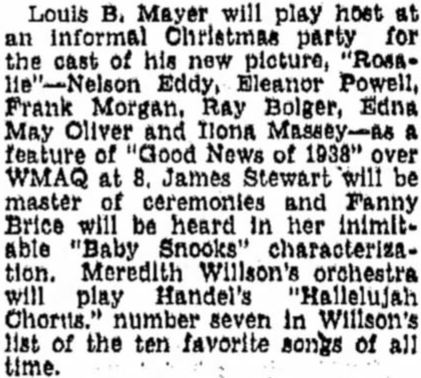 The two articles give the guests and regulars as Louis B. Mayer, Nelson Eddy, Eleanor Powell, Frank Morgan, Edna Mae Oliver, Ray Bolger, Ilona Massey, Fanny Brice, Albertina Rasch, Dolly Tree and Meredith Willson. Also appearing, although not mentioned in either article, was Hanley Stafford. Ted Pearson was the show's announcer.
This show is available and you can listen to it below.
It was also issued on cassette by Radio Spirits (#2218):