If you haven't read any of the other The Big Sound blogs, let me begin by telling you that this was a series of 12-inch, 33 1/3/ RPM records issued to participating radio stations in the early 1960's. Each disc featured short spots delivered by film, TV, music and sports celebrities, which the station could use for its own promotion. This particular disc (XGT-1 R) had the stars wishing listeners a Merry Christmas.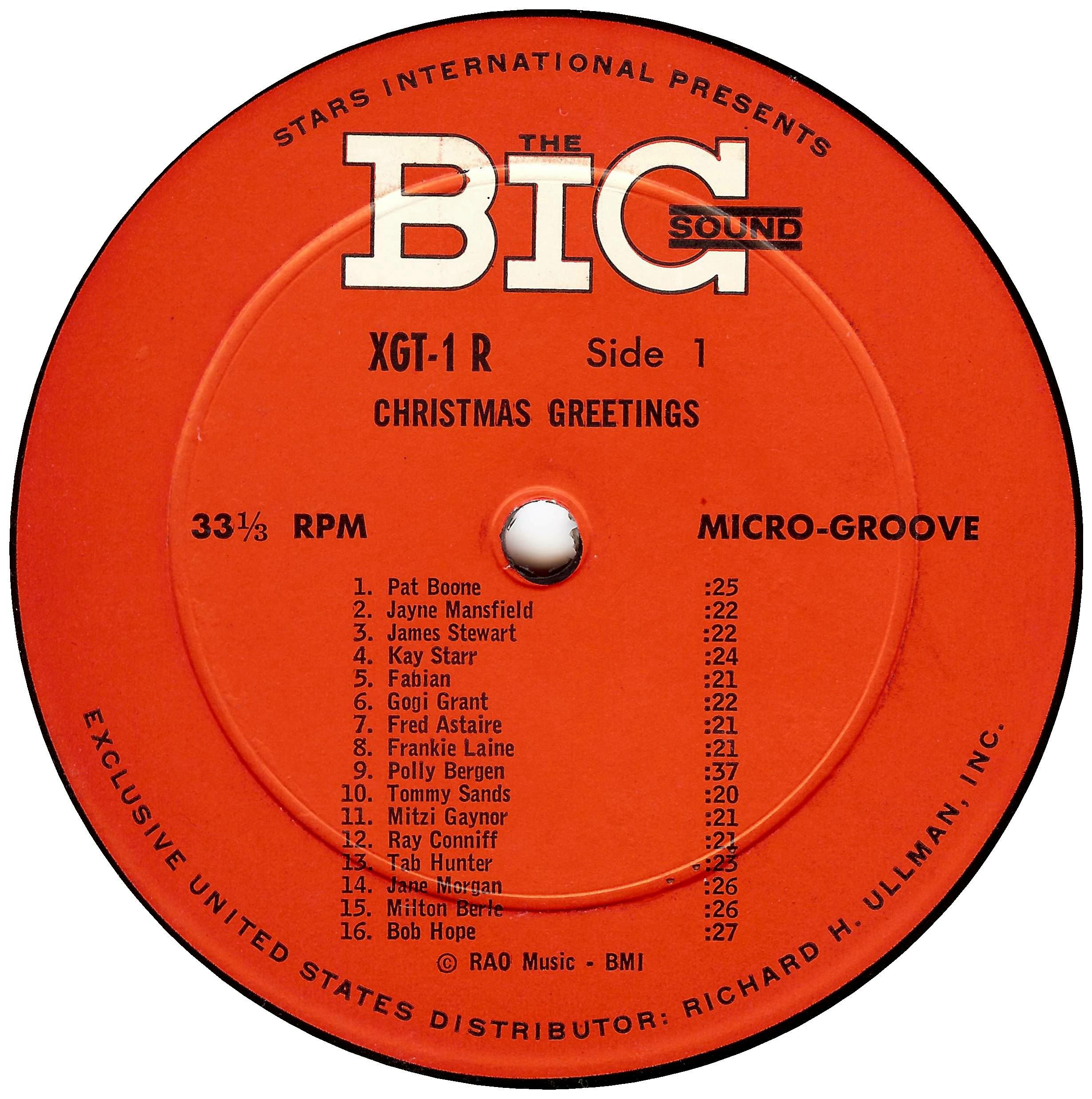 Here is Stewart's message:
The stars on the other side of the recording included Jerry Lewis, Andre Previn, Vic Damone, Dodie Stevens, Tony Martin, Frankie Avalon, Carol Lawrence, Jack Lemmon, Rosemary Clooney, David Rose, Margaret Whiting, George Shearing, Bob Crosby, Art Linkletter, Steve Allen, Connie Francis, Tennessee Ernie Ford, Shelley Berman, Tony Bennett, Stan Freberg, Tony Curtis, Pearl Bailey, Bobby Darin, Sammy Davis Jr., Jim Backus, Frank Sinatra and Mel Blanc.