In late March and early April of 1957, Stewart was on the road promoting his new film, The Spirit of St. Louis. One of his stops was in Chicago where he was interviewed by Howard Miller.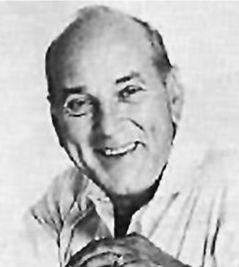 Miller had gained popularity while working for WIND Chicago and was offered a nation-wide show by CBS. The 15-minute show aired weekdays at 10:45. It was sponsored by Wrigley Spearmint Gum. Joe Foss was the announcer.
Although many other newspaper articles from this promotional tour have been found, none mentions Stewart making a radio appearance. He most likely did, but as we've mentioned before these are usually not well documented in local newspapers. In fact, we could find no mention of Stewart in any of the notices for this day's program. Like the one below from the Arizona Republic, all simply show Miller's name: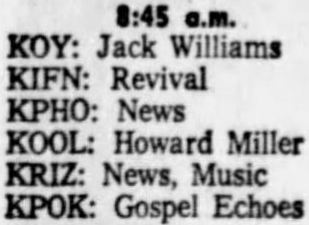 The actual interview of Mr. Stewart is about 10 minutes in length and is very interesting. Enjoy.