This is a single CD featuring the March 10, 1947 version of It's a Wonderful Life, broadcast on Lux Radio Theatre. This show has, of course, been issued many times and in many formats through the years. What may be of more interest here is the artwork used for the cover and CD.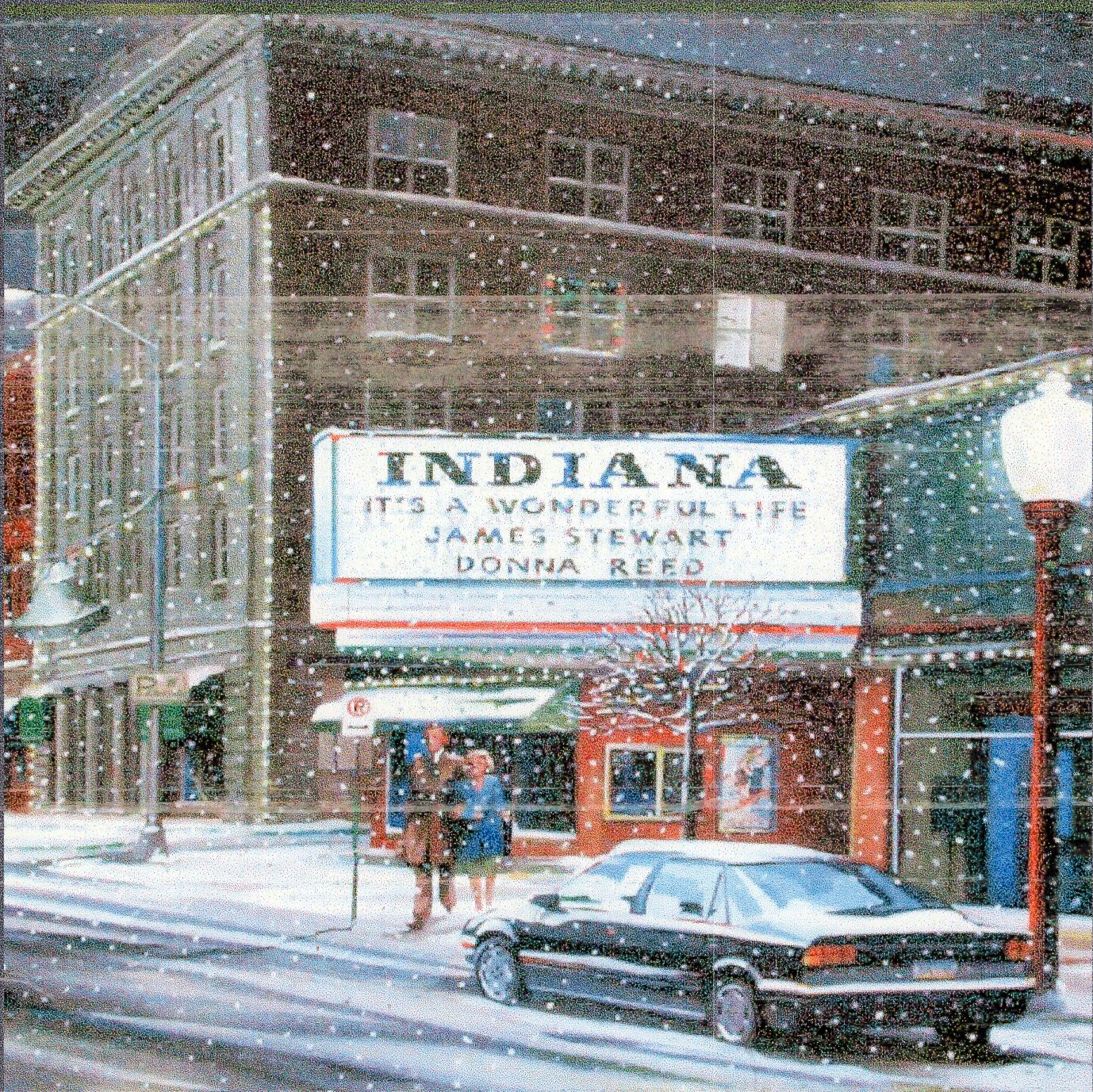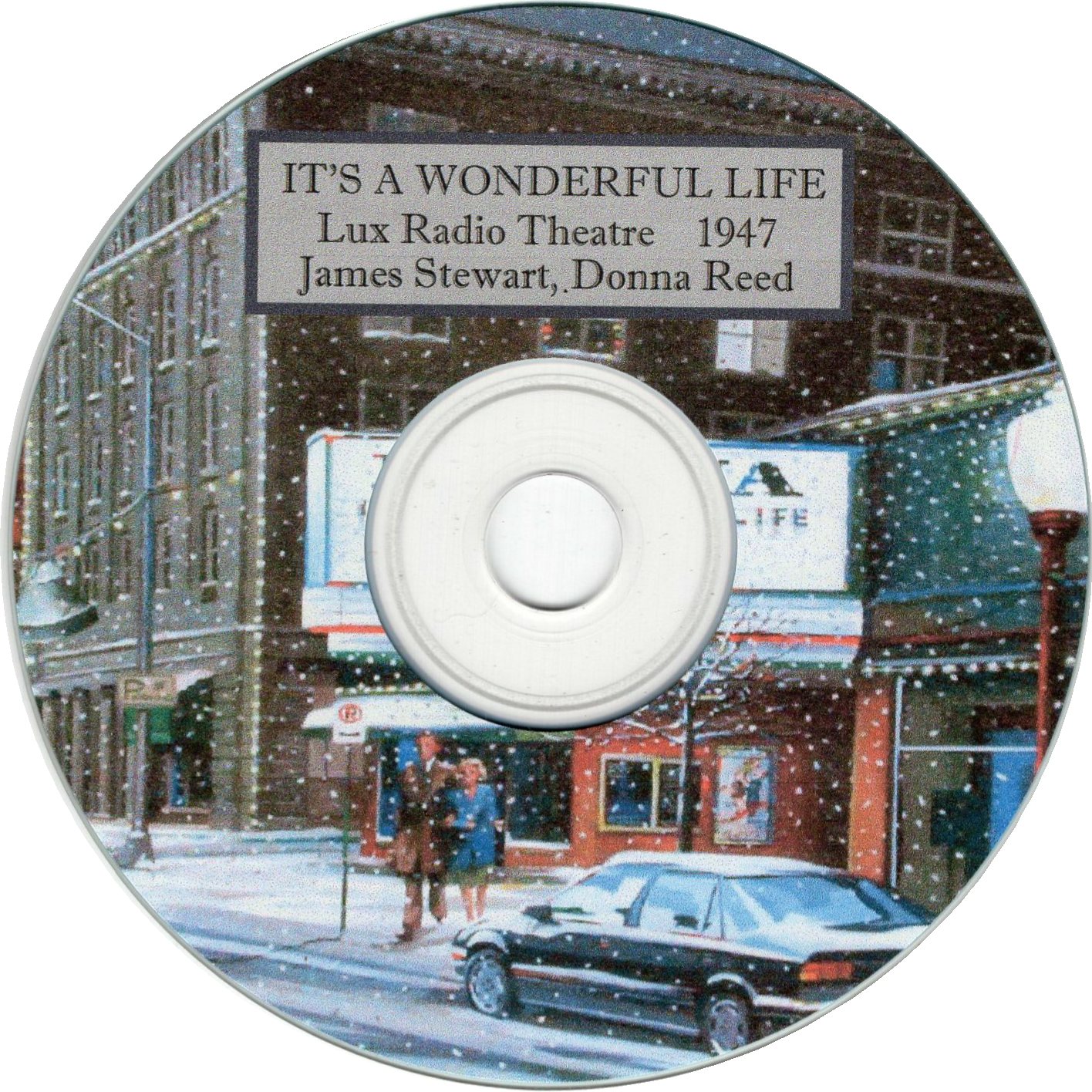 Both are taken from an original painting by Pennsylvania artist, George H. Rothacker. This particular painting is titled "First Snowfall The Indiana Theater." The Theater is located in Indiana, PA, just a few blocks from The Jimmy Stewart Museum. The marquee in the painting shows that It's a Wonderful Life is playing. Mr. Rothacker has also painted other theaters, some of which also advertise Stewart films. This one of The Country Theater in Doylestown, PA, is showing Vertigo.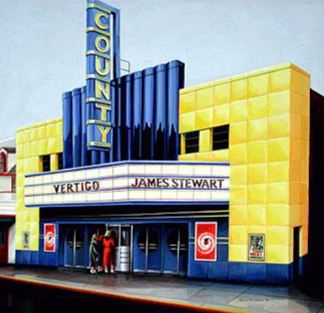 Another of The Anthony Wayne Theater, Wayne, PA, shows The Philadelphia Story on the Marquee.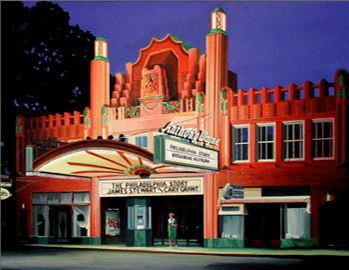 And finally, The Glenn Miller Story is featured on The Riviera Theater, Charleston, SC.
Prints of all these, and other theaters, are available on Mr. Rothacker's website.