In May of 1985, as part of a special tribute to actor James Stewart, the Cannes Film Festival presented the world premiere of the Dolby stereo version of The Glenn Miller Story. The film soundtrack was originally recorded in stereo, but was released initially on mono.
The soundtrack album was re-issued in stereo around the world. No stereo singles were released in the U.S., but one was issued in the U.K.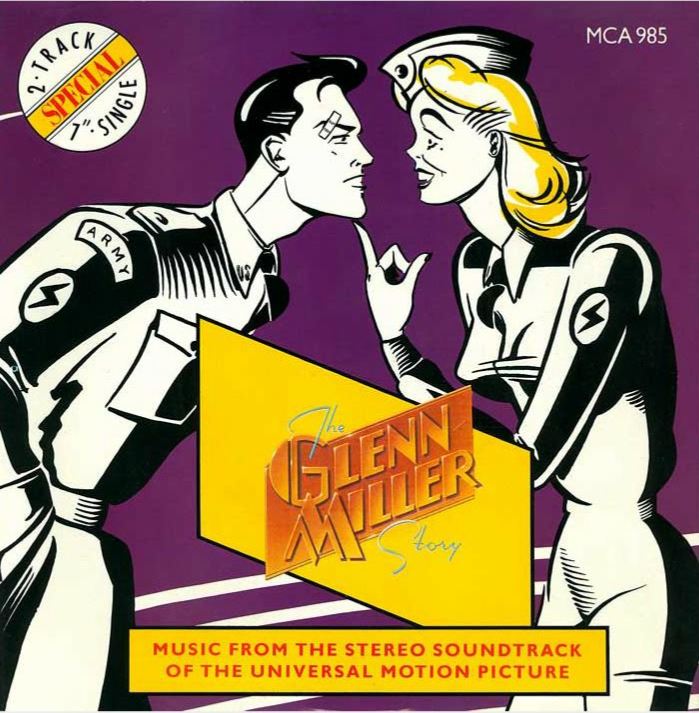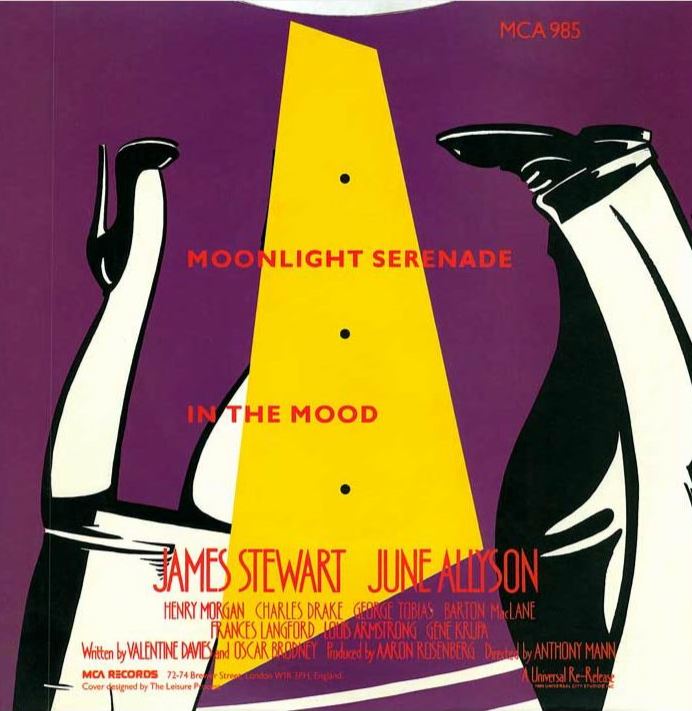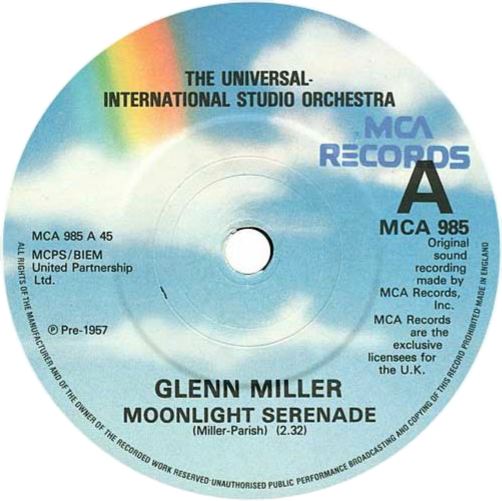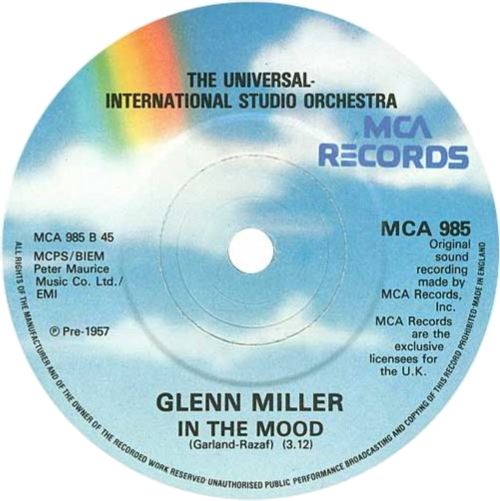 All of the original 1954 soundtrack recordings featured a photo of Stewart and his co-star, June Allyson. On this 1985 issue, only their names appear on the picture sleeve.
Moonlight Serenade
In the Mood