Stewart's third appearance on the Waring show was as a guest host for Fred. The show was already covered in our book, but quite a bit of additional information has been added here.
The publicity information issued by NBC for his appearance apparently was not fact checked very well, if at all.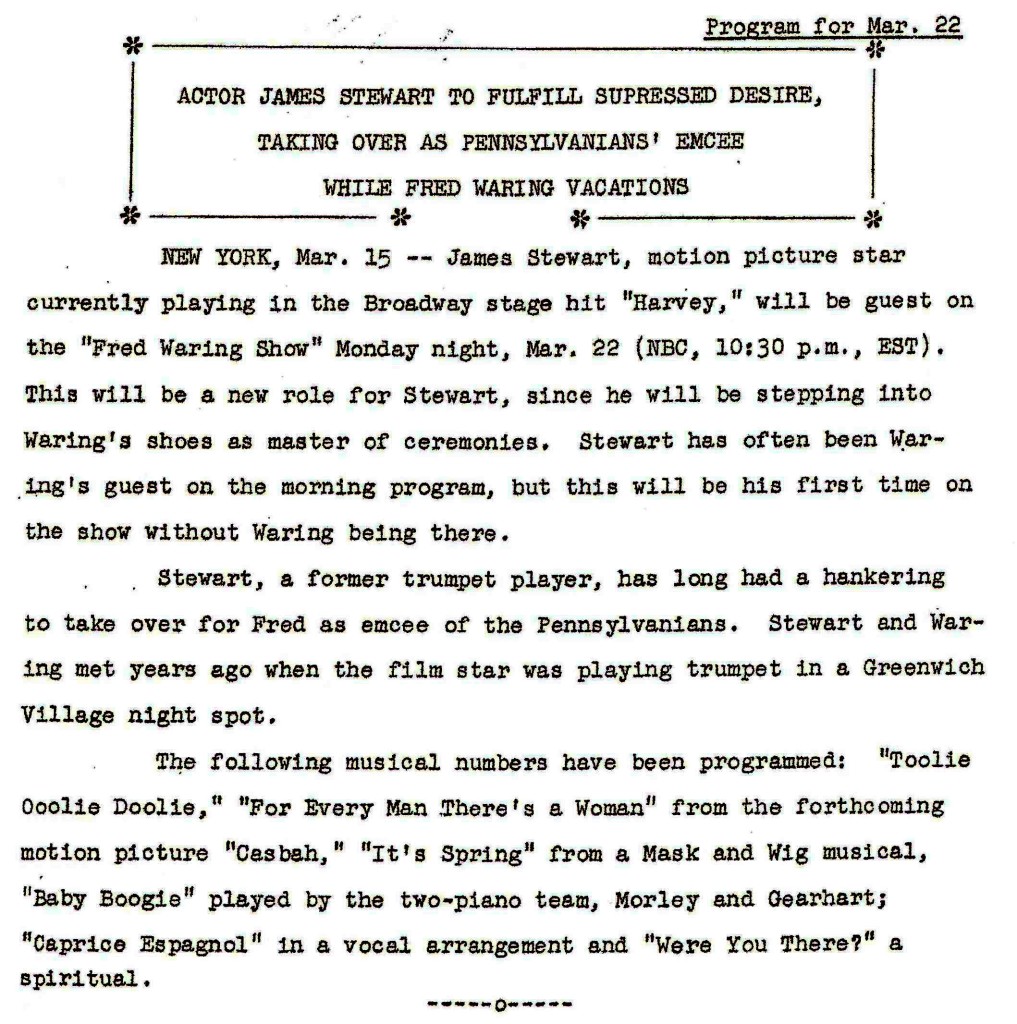 Notice that they have Stewart playing the trumpet in Greenwich Village. There was a James Stewart who was a trumpet player at the time, but Jimmy played the accordion and, as far is known, never in Greenwich Village.
Stewart's job was basically to introduce each song and chat with some of the show's regulars.
Here, with a scan of the script and audio, is his first appearance on the program:
Next, Jimmy has a short discussion with Joan Wheatley: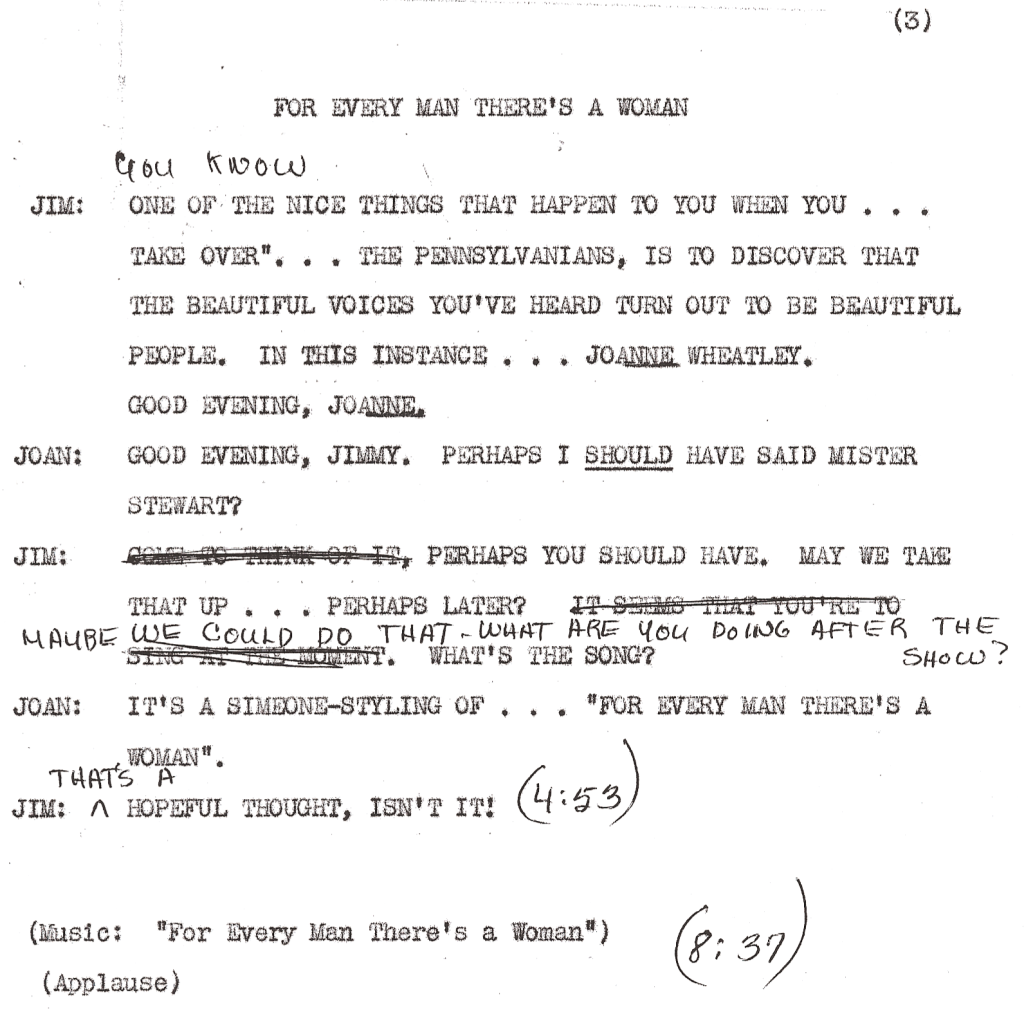 Next, Stewart gets to introduce the first commercial:
The commercial is followed by Jimmy and Jane Wilson chatting about the next song: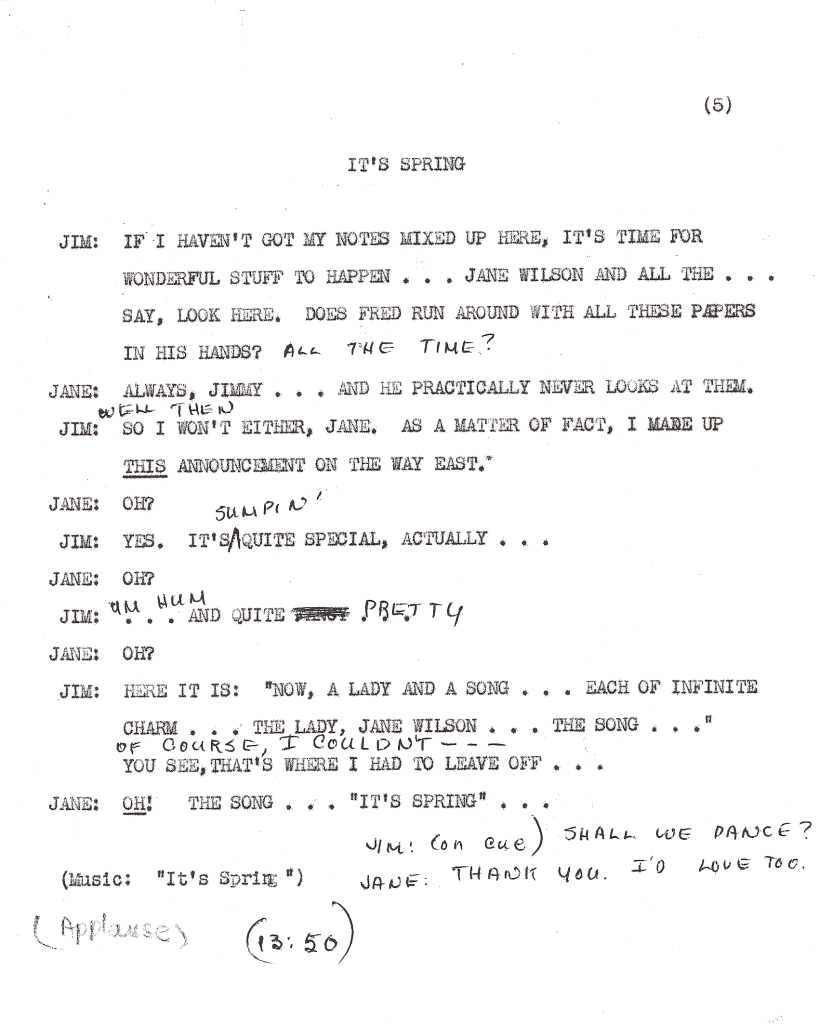 What follows is the longest segment of the show for Stewart. He, Jane and some of the other girls talk about his films: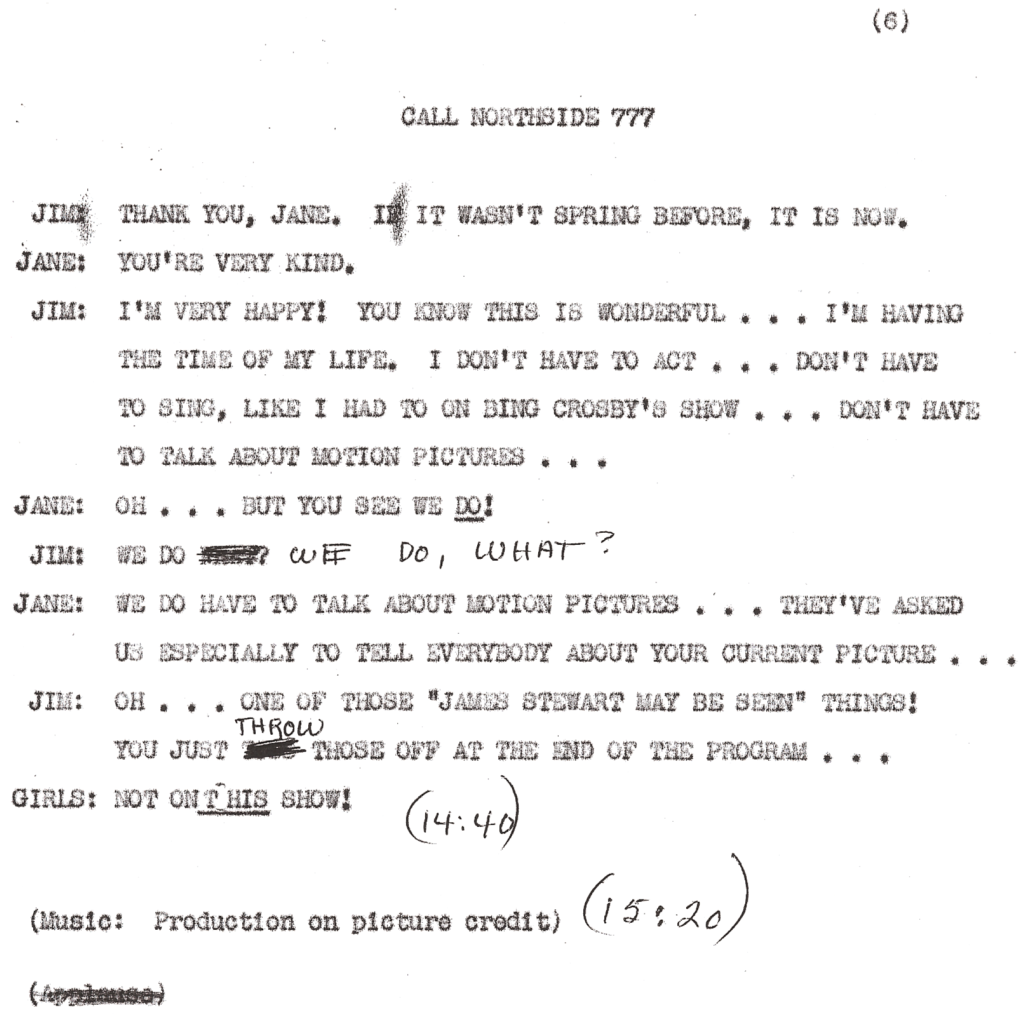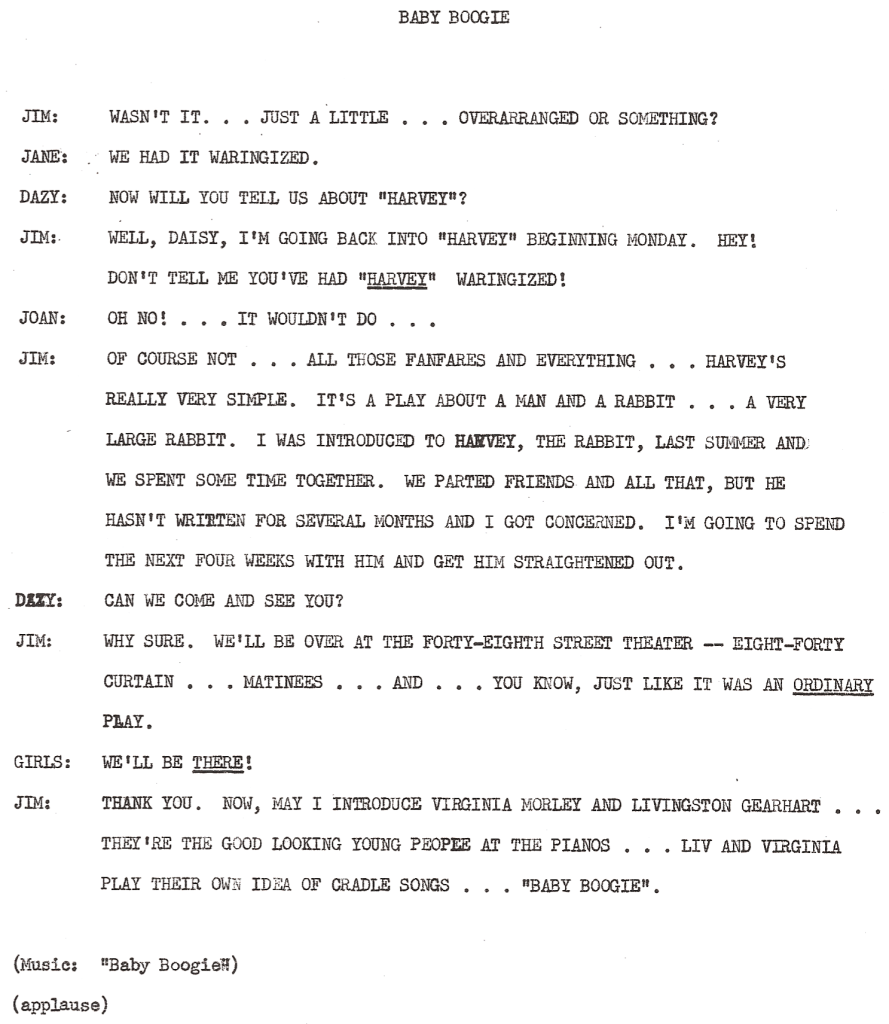 Next Stewart introduces Baby Boogie: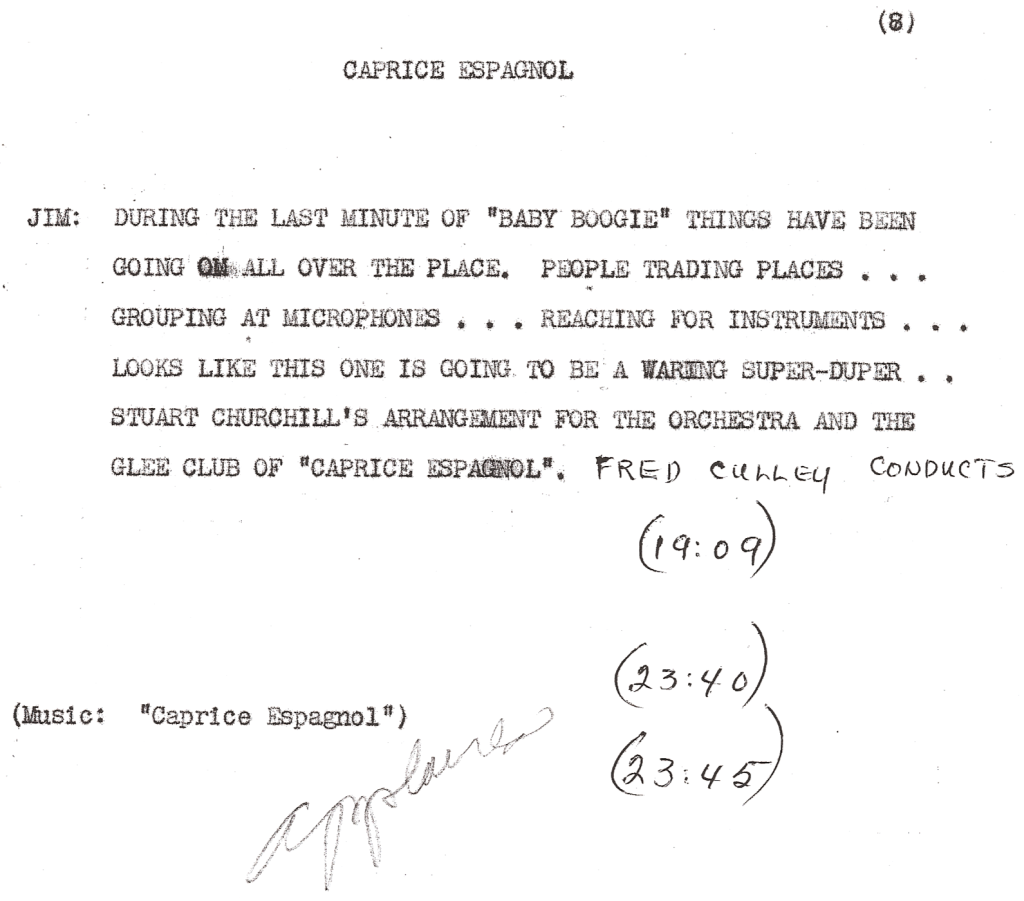 Now it was time for another commercial:
Jimmy gets serious to introduce the next song: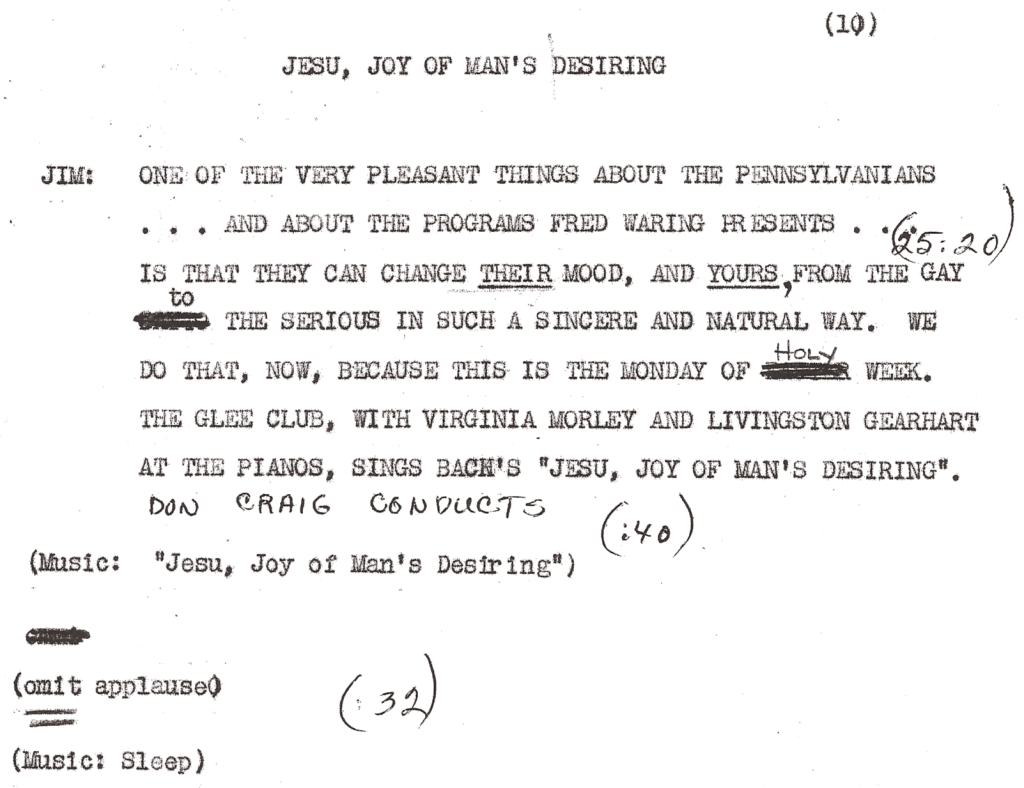 The show has come to a close and Stewart signs off: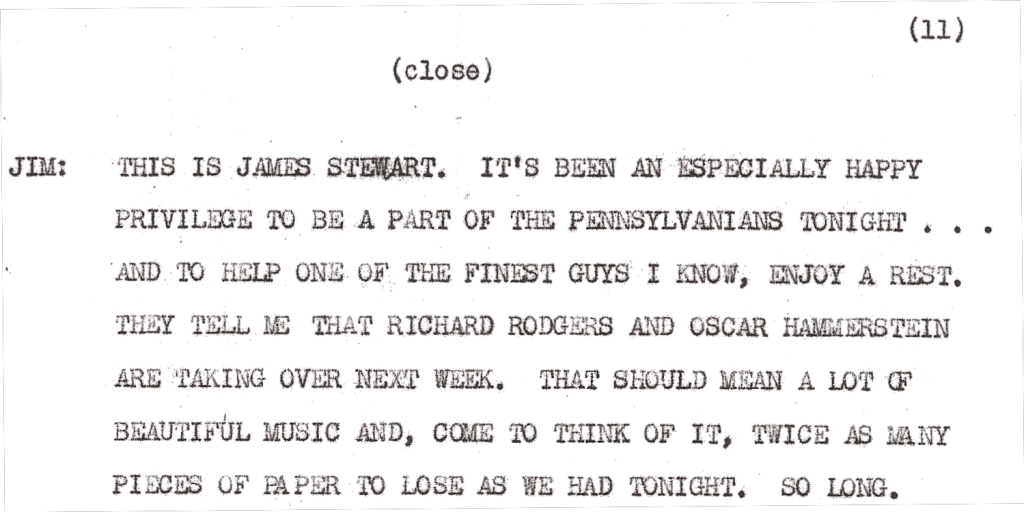 Although this program is not in general circulation, it is available, as are most of the Waring broadcasts, at the Pennsylvania State University, 313 Pattee Library, University Park, PA.