The 20-CD set, featuring 40 episodes of The Bob Hope Show, was issued by Radio Spirits (40042) in 2002.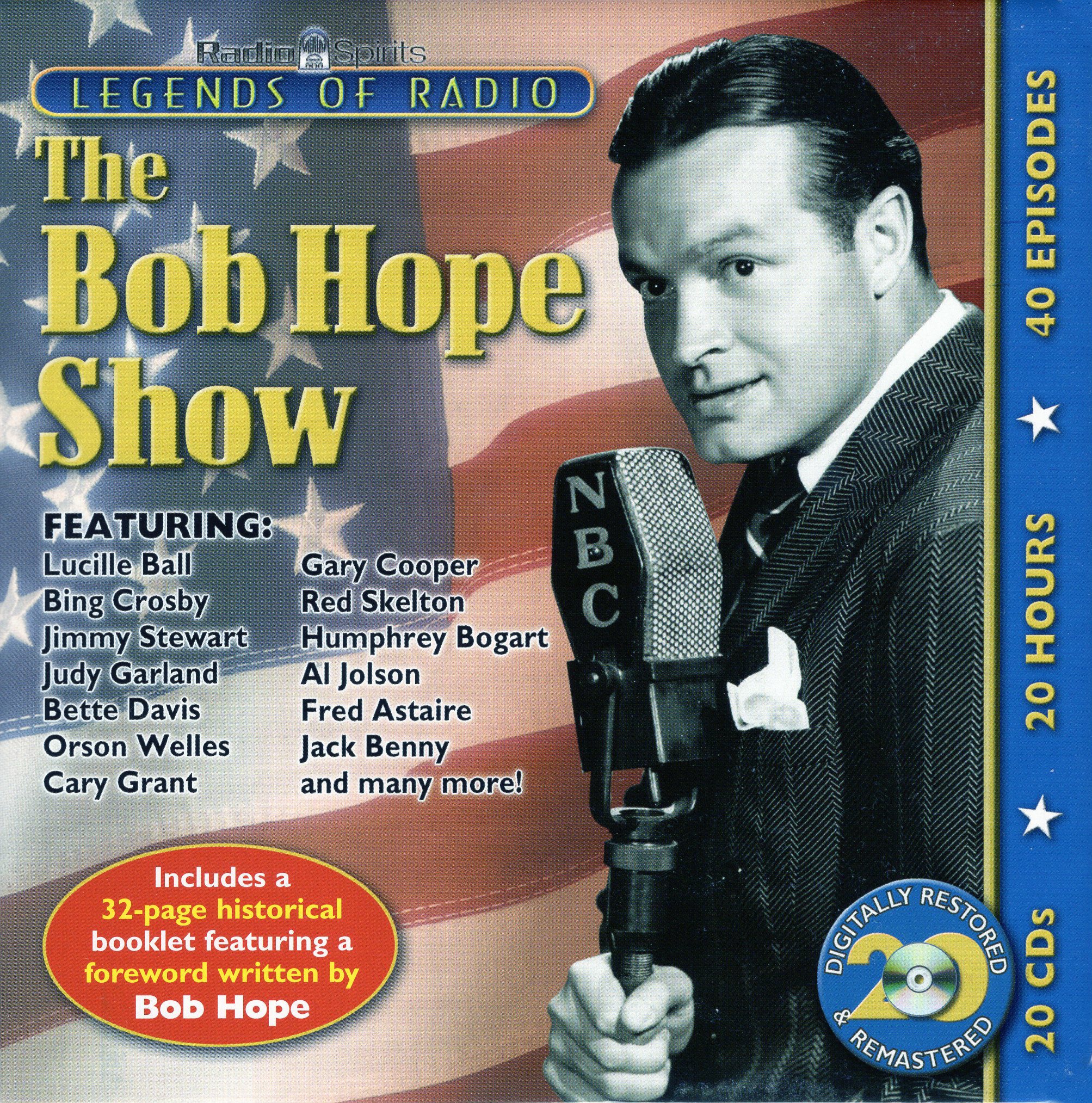 Jimmy Stewart was the guest on several shows, but only the one of January 28, 1953, is included on the set.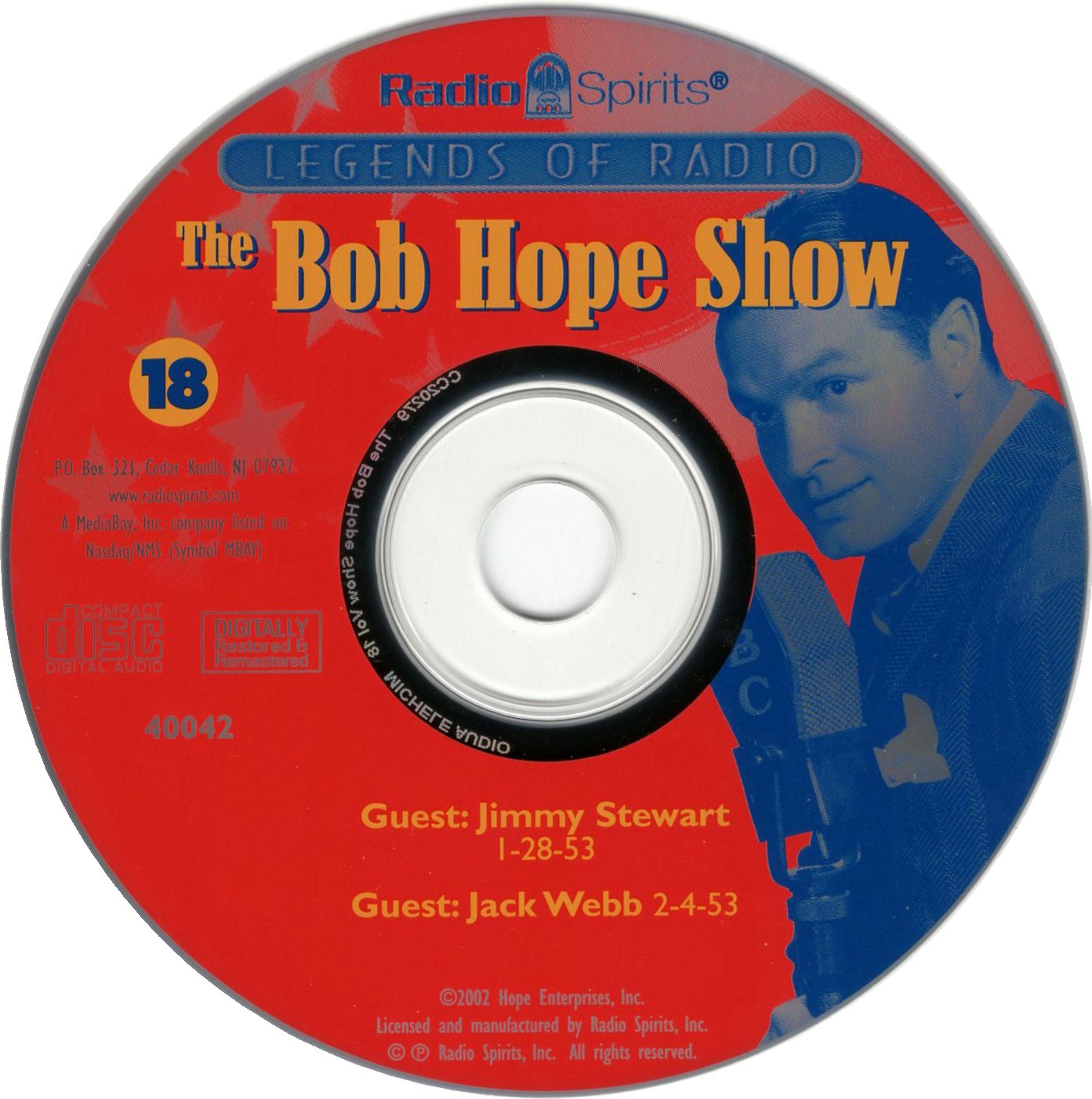 Other guests appearing on the set are: Penny Singleton (Blondie), Arthur Lake (Dagwood), Judy Garland, Basil Rathbone, Hedda Hopper, Hunphrey Bogart, Bette Davis, Rita Hayworth, Dorothy Lamour, Paulette Goddard, Veronica Lake, Orson Welles, Cary Grant, Gary Cooper, Ginger Rogers, Lum 'n' Abner (Chester Louck and Norris Goff), Edward G. Robinson, Shirley Temple, Red Skelton, Jimmy Durante, Lucille Ball, Bing Crosby, Eddie Cantor, Al Jolson, Fred Astaire, Jack Benny, Gregory Peck, Dean Martin, Jerry Lewis, Fred Allen, Ava Gardner, Jane Russell, George Raft, Gracie Allen, Claudette Colbert, William Holden, Roy Rogers, Dale Evans, Zsa Zsa Gabor, Jack Webb, Mickey Rooney, Burt Lancaster, Esther Williams and Grace Kelly.
Part 1:
Part 2: