When It's a Wonderful Life was first released in 1947, it was not considered a Christmas film. In fact, it went into general circulation two weeks after Christmas on January 7th. Likewise, its radio broadcasts were not limited to the Christmas season. The first radio broadcast of the story came on Lux Radio Theater, just two months after the film's release, on March 10, 1947. And, like the film, Donna Reed co-starred with Stewart as Mary Hatch. The role of Clarence Oddbody, Angel Second Class, is taken on by Victor Moore.
The newspaper ads and previews for the program were plentiful and many carried photos of the stars. The first story is from the Cedar Rapids Gazette, Cedar Rapids, IA: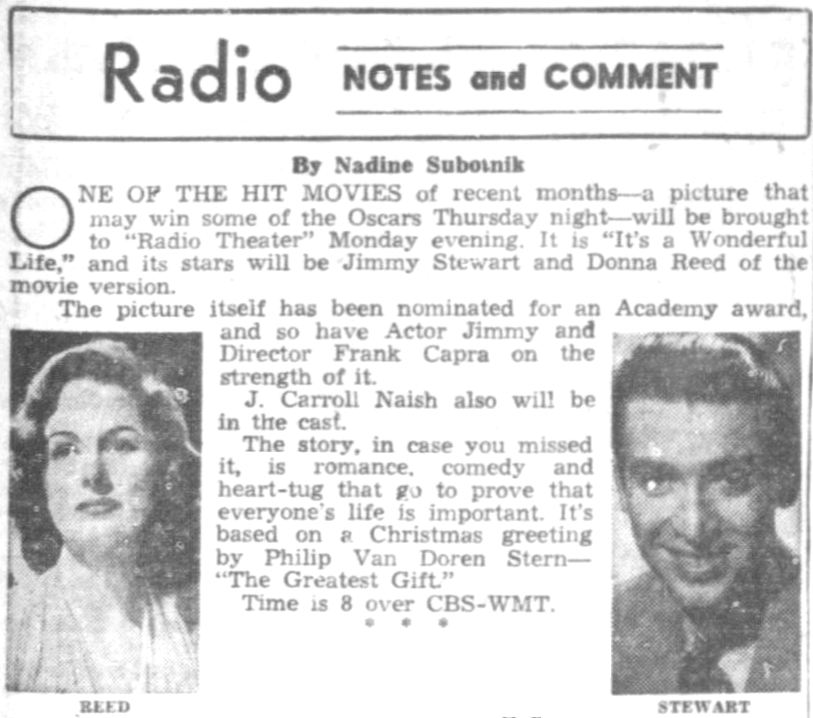 The next appeared in the Mason City Globe-Gazette, Mason City, IA: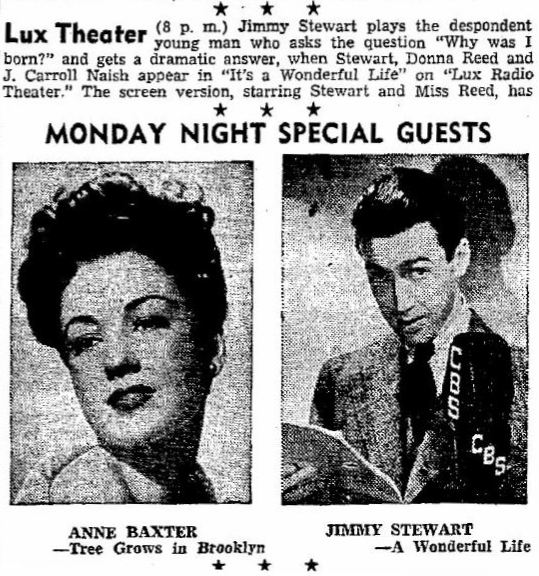 The final preview is from the Decatur Herald, Decatur, IL: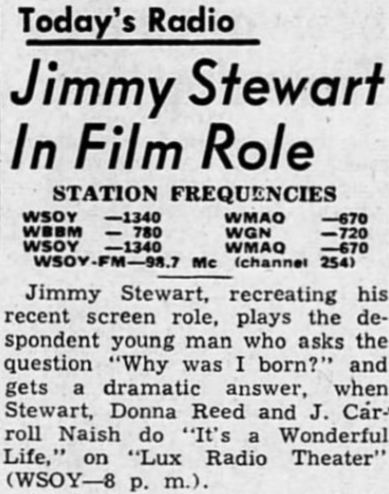 Notice that all three previews mention that J. Carroll Naish would also star in the production, presumably as Clarence, but he did not participate in the broadcast. No reason for the switch in actors was given during the show and even the excellent book, Lux Presents Hollywood by Connie Billips and Arthur Pierce, offers no explanation.
As with all Lux Radio Theater presentations, this one was presented in three acts. Here's act one.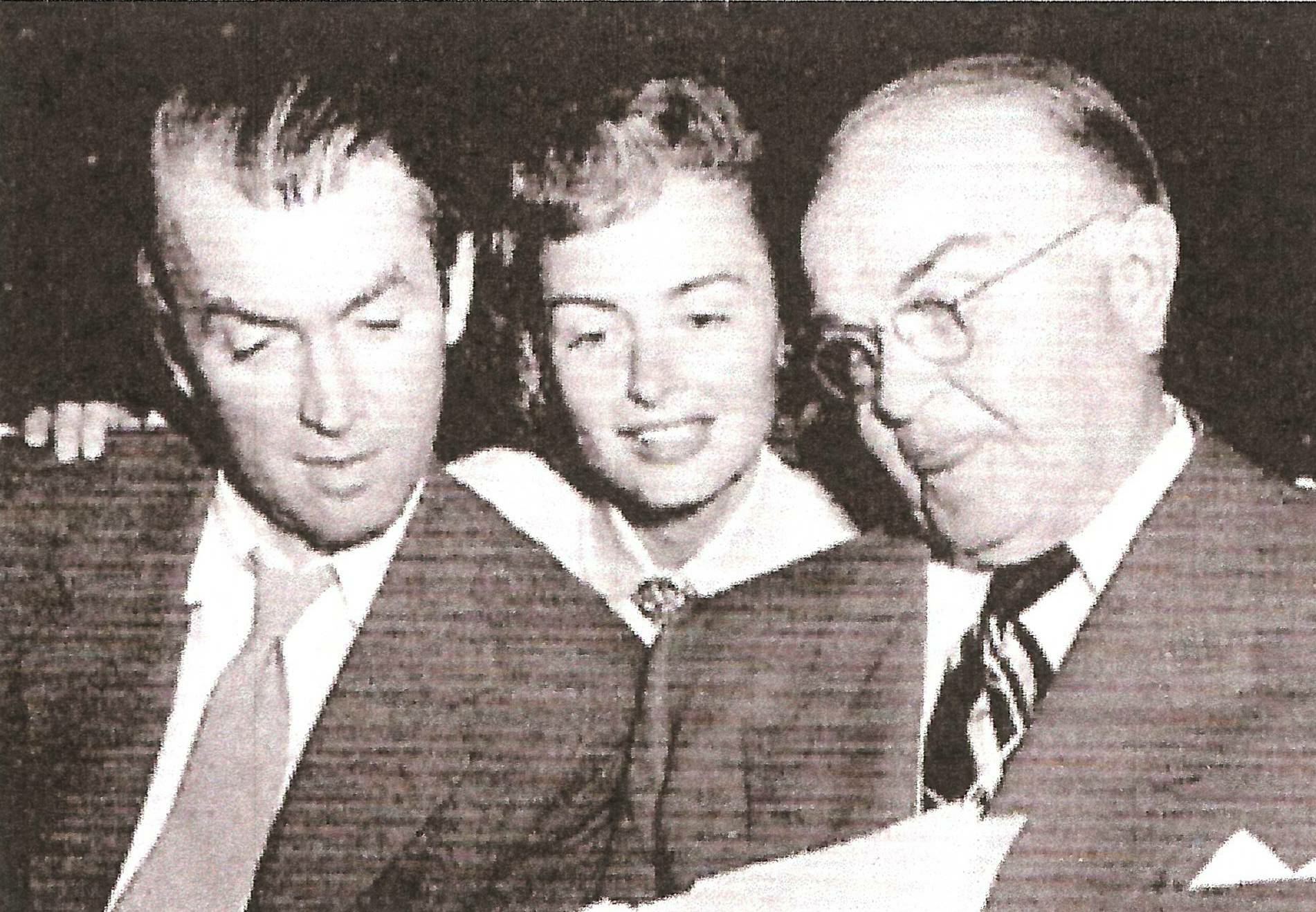 The photo shows Stewart, Reed, and Victor Moore.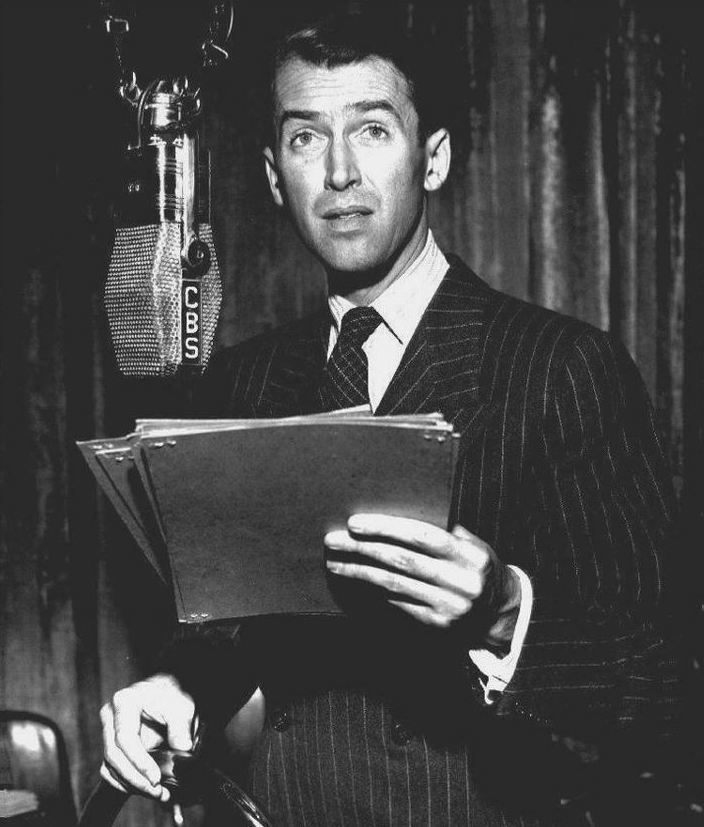 This CBS publicity shot of Stewart was also used to advertise the program.
Just adding an additional newspaper ad for the program which we recently discovered. It's from the March 10, 1947, edition of the Democrat and Chronicle, Rochester, NY.