In 1939, Stewart and Carole Lombard had starred in the film version of Made for Each Other.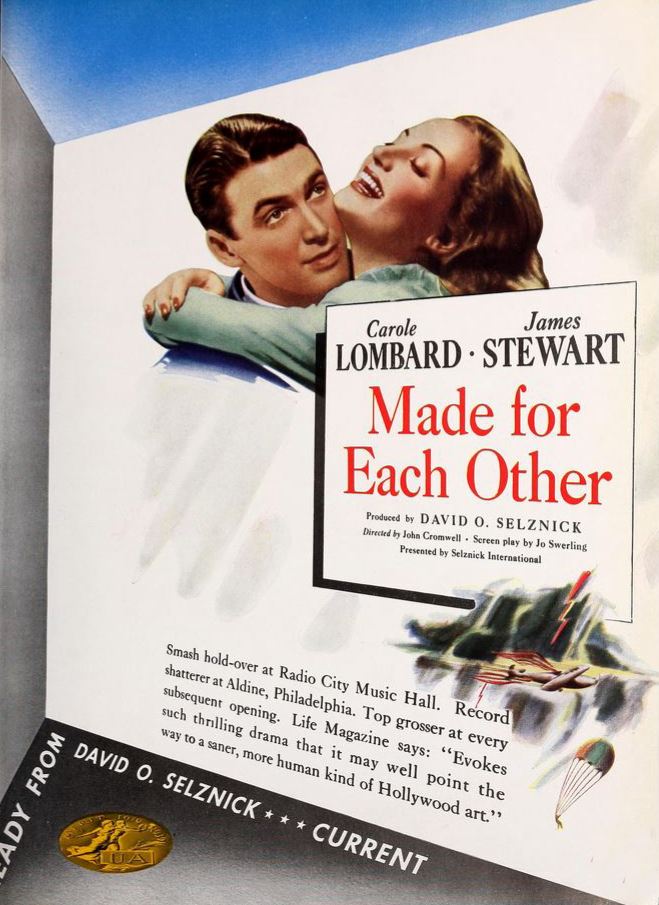 On December 17, 1945, Jimmy recreated his role of John Mason for this Lux Radio Theatre presented. Marsha Hunt co-starred as Jane Mason. The CBS program was produced and hosted by William Keighley, with Fredric MacKaye as its director and John Milton Kennedy serving as announcer. Sanford H. Barnett adapted the story for radio.
The show received many newspaper previews, including these two which appeared in the Lima News, Lima, OH, and the Mason City Globe-Gazette, Mason City, IA.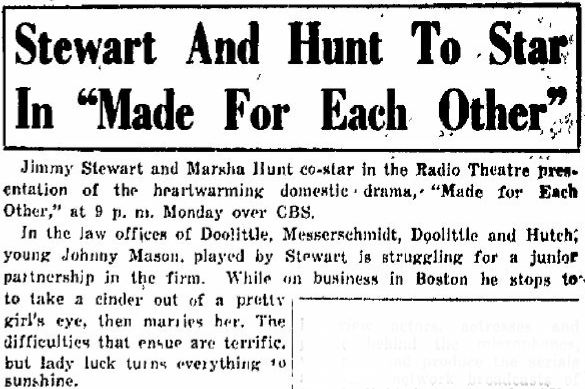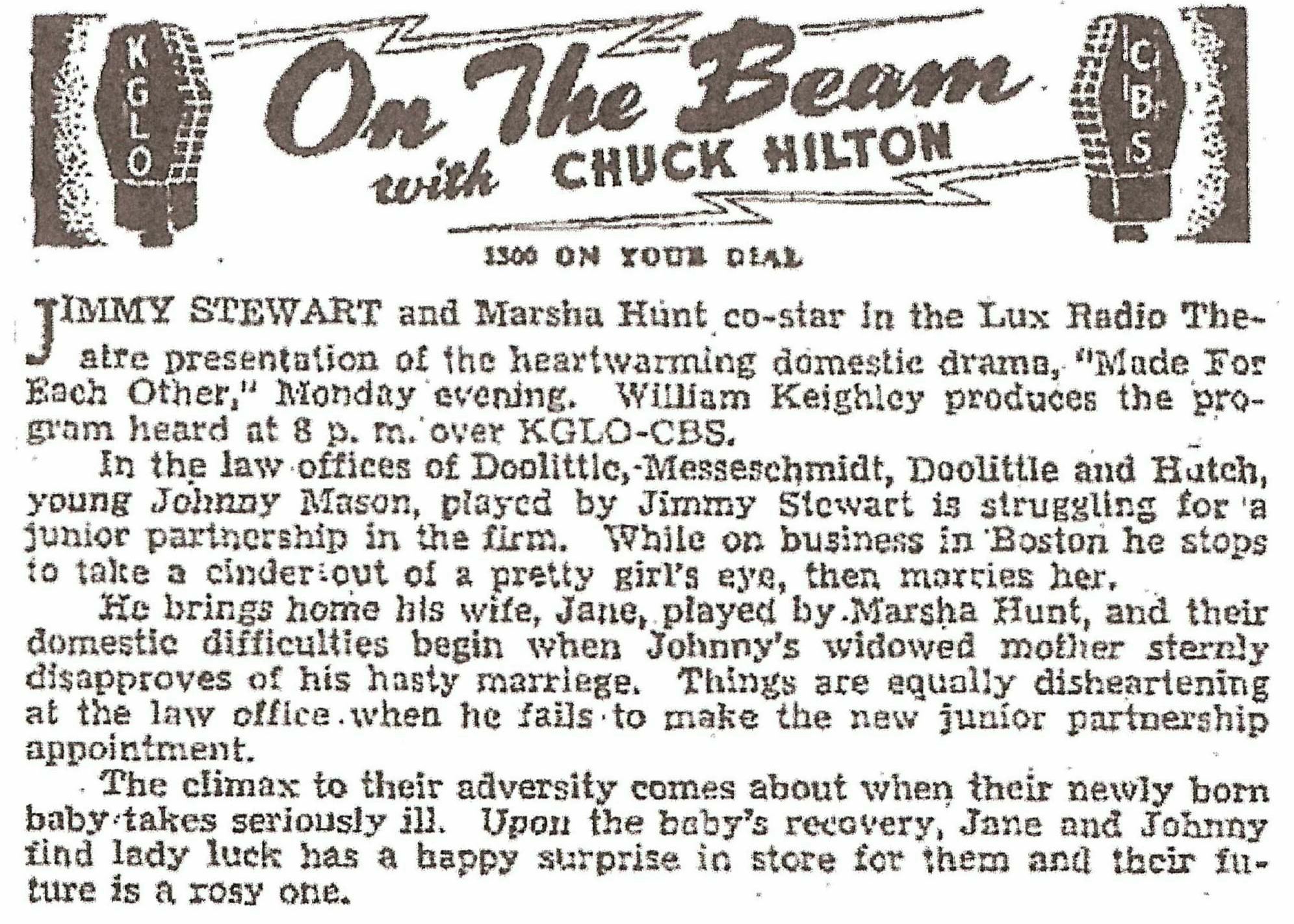 The show was also broadcast in Canada by the Canadian Broadcasting Corporation on the same date. This listing is from the CBC Program Schedule dated December 15, 1945. They got everything right except the spelling of Miss Hunt's first name.

Also in the cast were:
Verna Felton as Mrs. Mason
Lou Merrill as Judge Doolittle
Guy Kingsford as Carter and Denver
Kathleen Fitz as Eunice Doolittle and the 2nd nurse
Griff Barnett as Dr. Healy
Eddie Marr as Allentown and the boy
Ernestine Wade as Annie
Tyler McVey as Conway and the man
Ed Emerson as Hatton and the waiter
Alexander Gerry as Simon the butler and an unnamed man
Dorothy Scott as the 3rd nurse
Leone Le Doux as the baby's cry and the girl
Below, Stewart and Marsha Hunt are seen, scripts in hand, at the CBS microphone.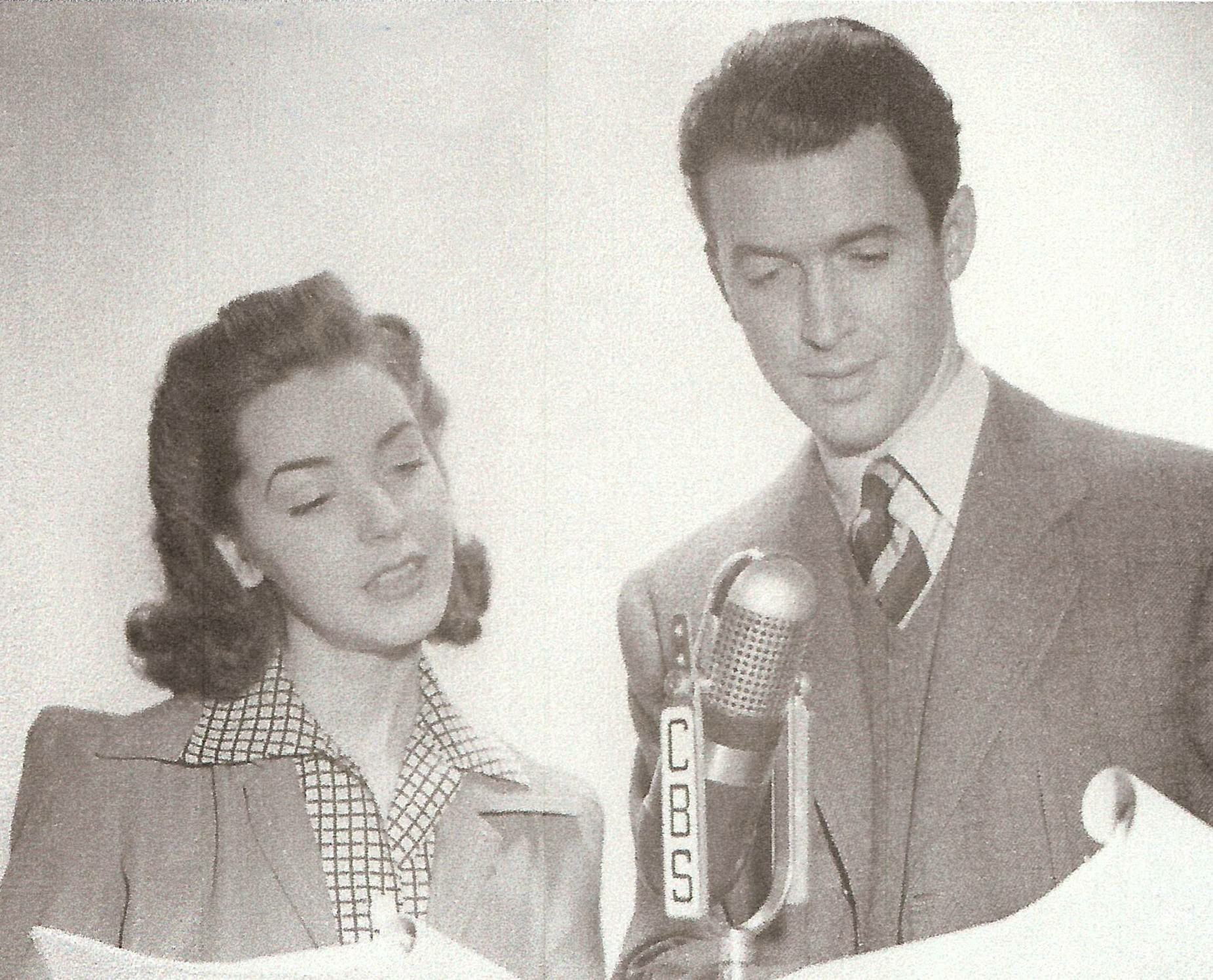 Here, presented in three acts, is Made for Each Other.
Act 1:
Act 2:
Act 3: