This time around, we'll be adding several newspaper ads and an audio clip to a show first described in our book. Merry Christmas from Merv is a very difficult show to find. It consisted of 12 LP's, each featuring a one hour segment of the program. Stewart appeared during the first hour: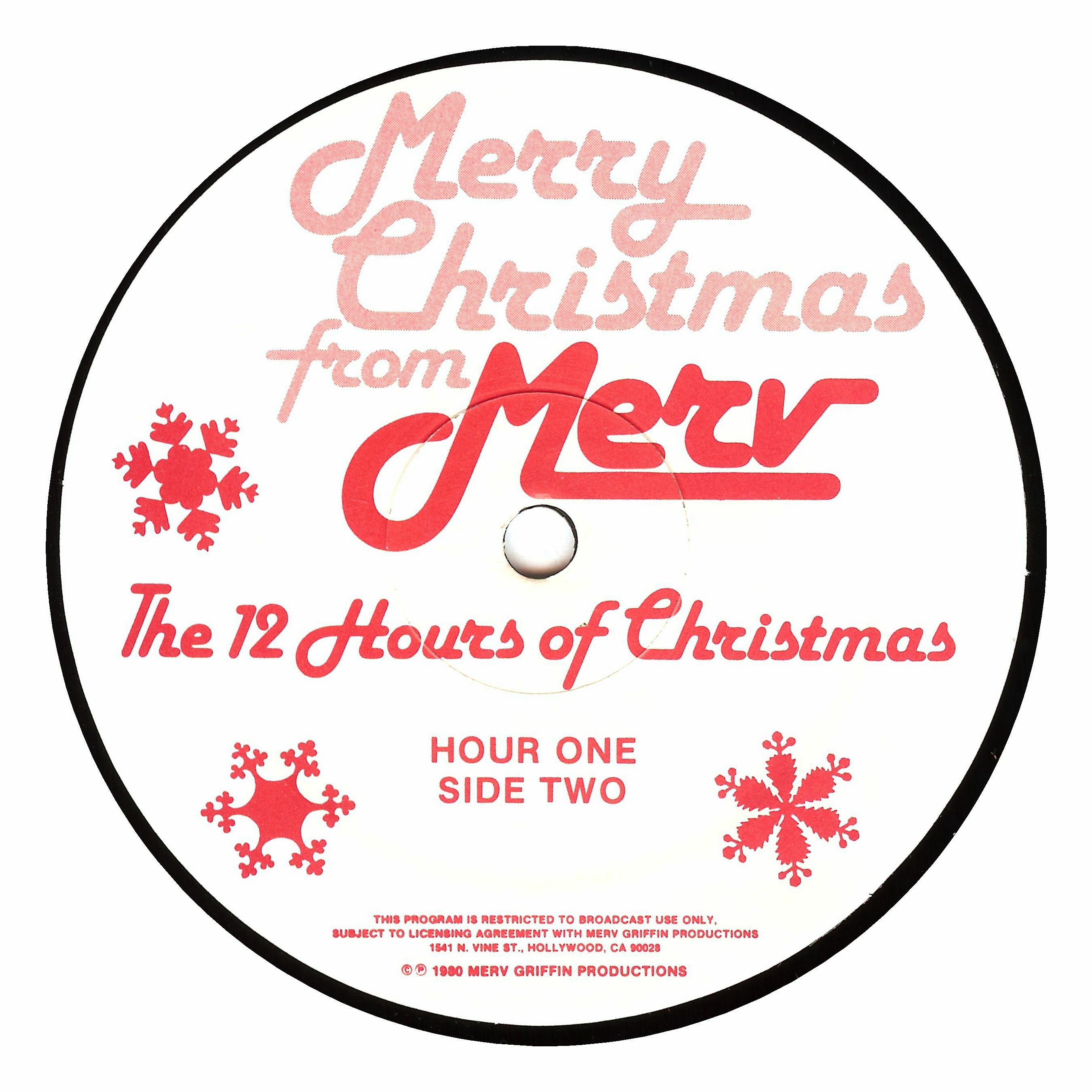 The show was originally issued for play during the 1980 Christmas season. The following ad was placed for station WSGO in Oswego, NY: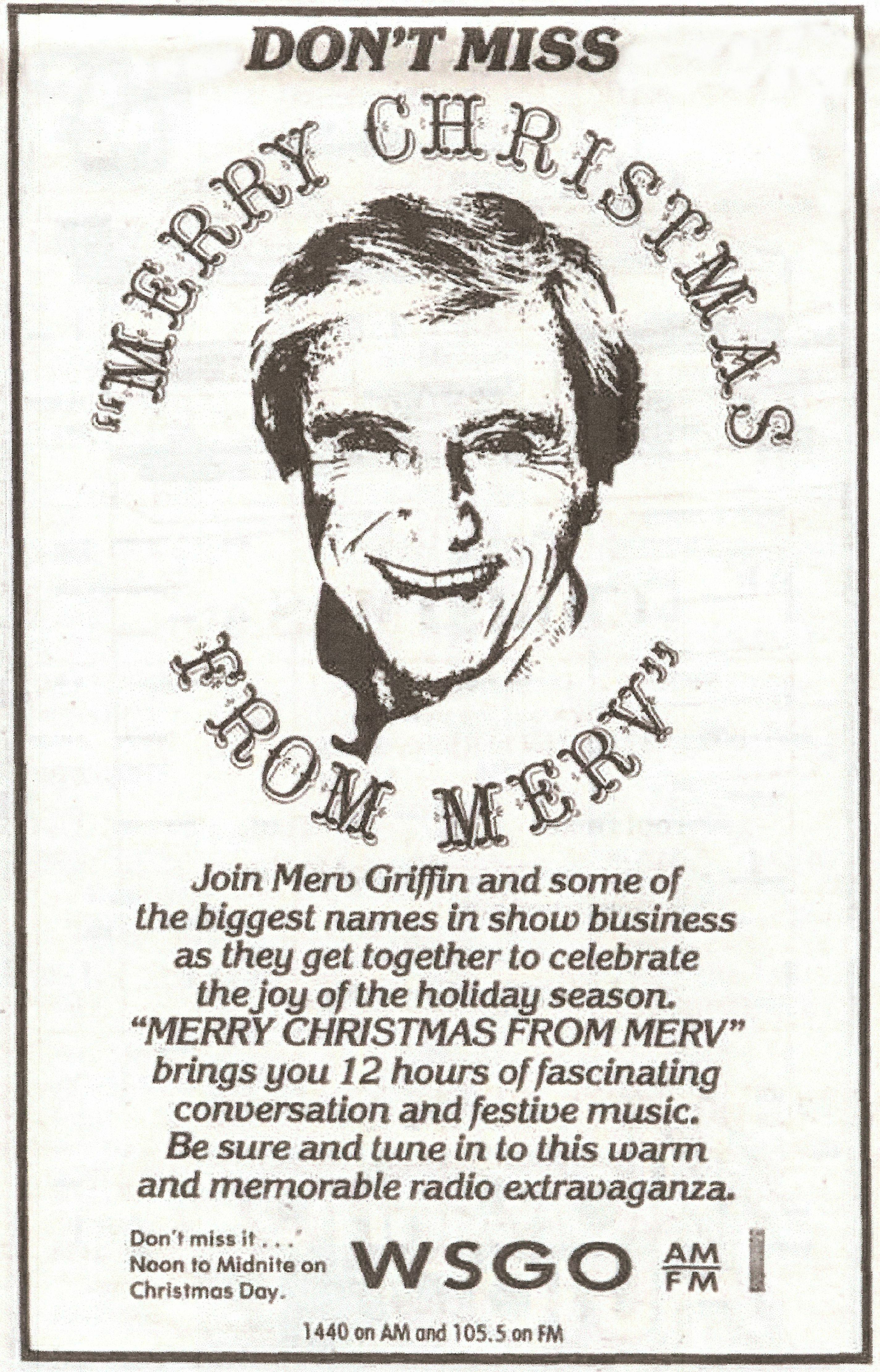 At least one station, WNUE, aired the show again in 1981 for the Orlando, FL area: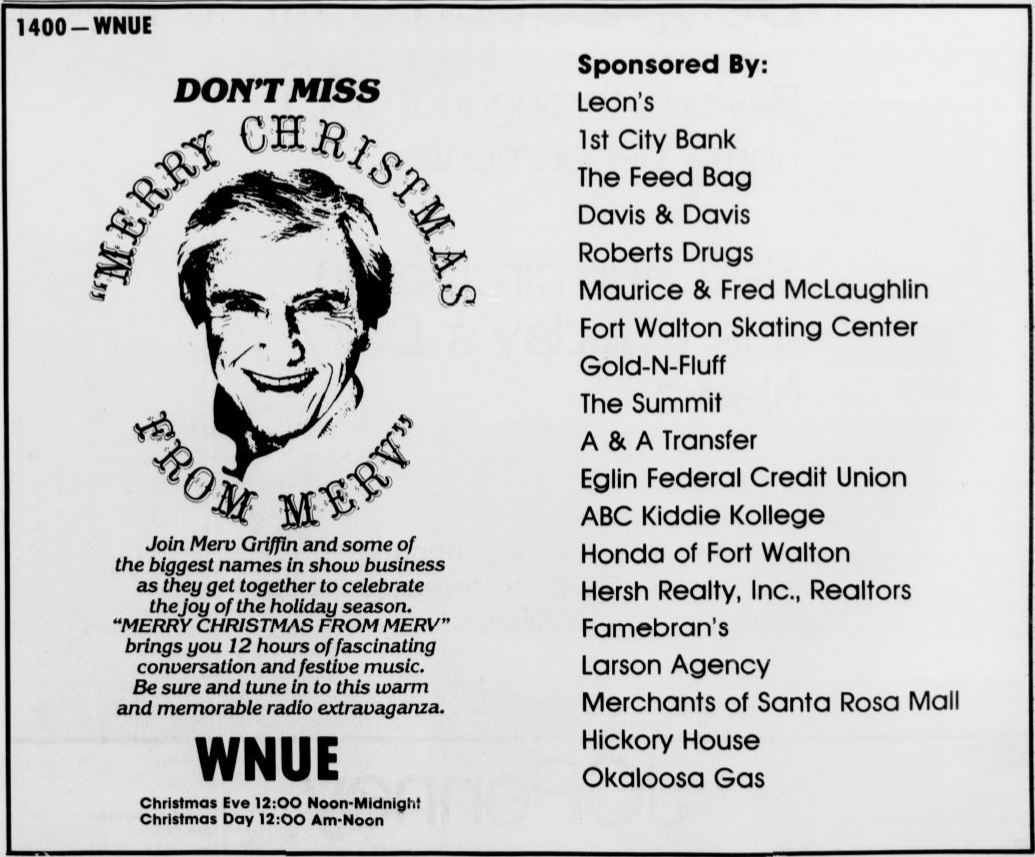 Stewart appears via a phone interview to talk about his new film, Mr. Krueger's Christmas. Gerald Ottley, director of the Mormon Tabernacle Choir, also appears in the segment.