The Lux Radio Theatre version of Winchester '73 was aired on Monday, November 12, 1951. The story was adapted for radio by Sanford H. Barnett. This was the 17th season for the program which was hosted and produced by William Keighley and directed by Earl Ebi. John Milton Kennedy was the announcer, Rudy Schrager the musical director and Charles Forsyth was in charge of the sound effects.
Here are two samples of how the newspapers previewed the show for the radio audience: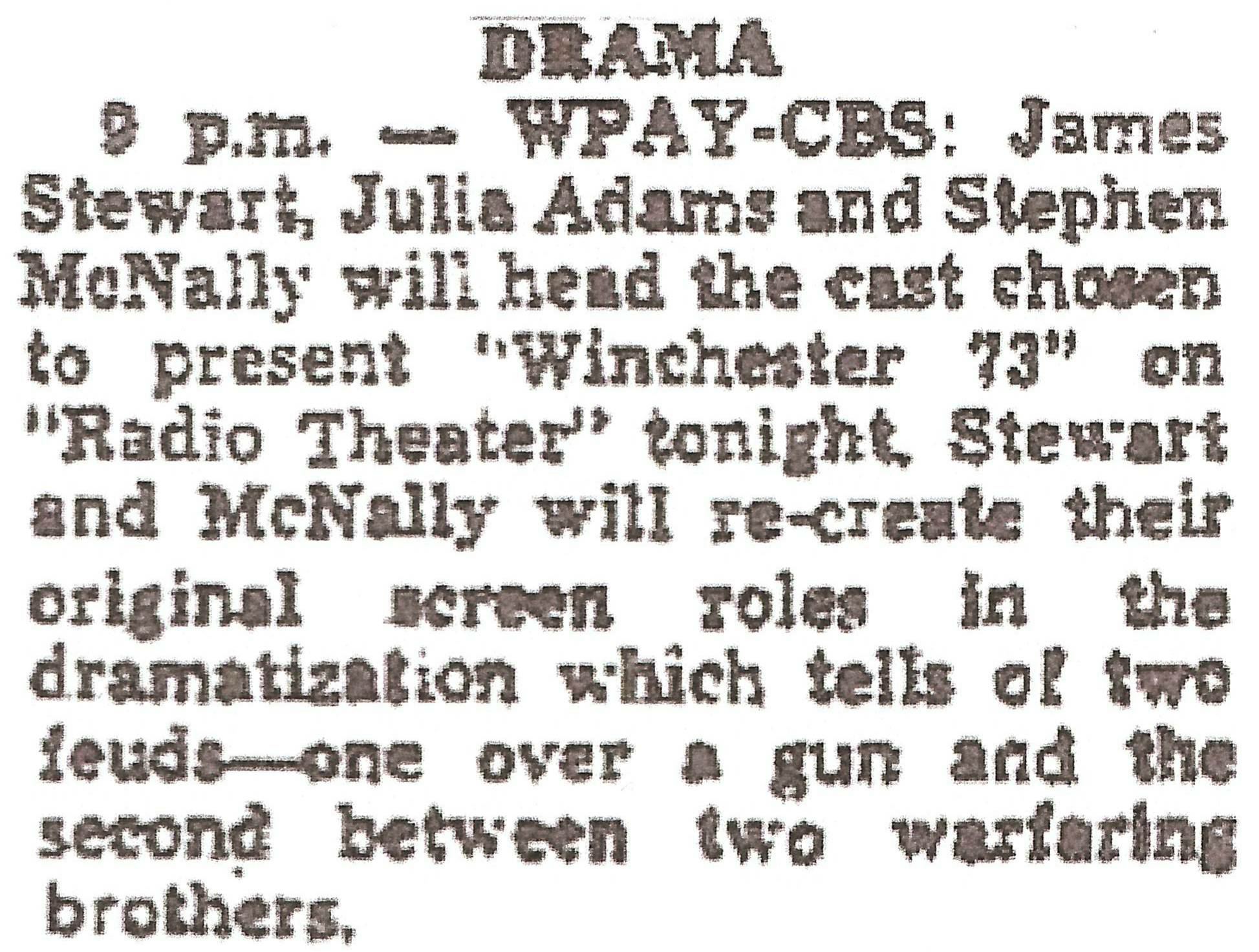 The cast included:
Jimmy Stewart – Lin McAdams
Stephen McNally – Dutch Henry Brown
Julia Adams – Lola
Dan Riss – High Spade
Herbert Butterfield – Wyatt Earp
Wally Maher – Waco Johnny Dean
Tim Graham – Sgt. Wilkes
Stephen Dunne – Steve Miller
Bill Johnstone – Joe Lamont
Bill Conrad – Westley
Bob Griffin – Noonan
Charles Lung – Wheeler
Jack Mather – Young Bull
Joe DuVal – Riker
James Best – Coates
June Whitley – Mrs. Jamison
Eddie Marr – Boone, bad keeper
Brad Brown
Stewart and McNally were re-creating their film roles. When that film had been released in July of 1950, the makers of Winchester Rifles were quick to see the marketing value as evidenced by this letter sent to their dealers.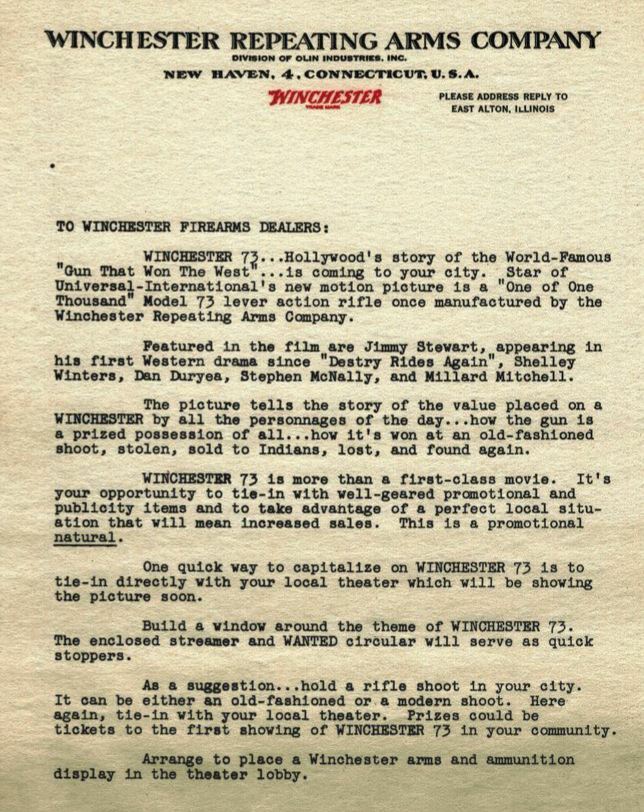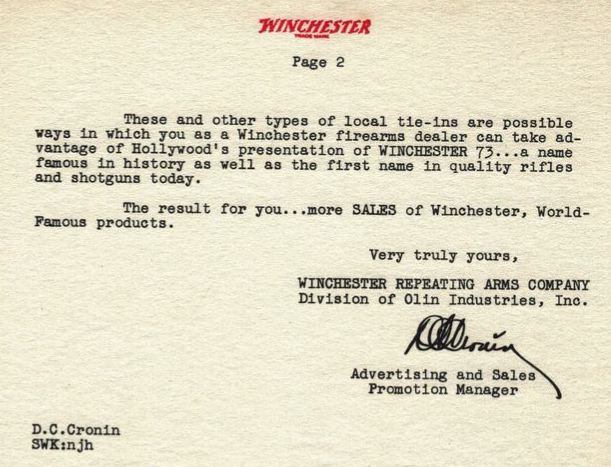 As usual, the play was presented in three acts, with the three stars returning to talk with William Keighley after the third act.
Act 1:
Act 2:
Act 3: