In late 1958, Jimmy was on his way from Washington, DC, back to his California home. Along the way he stopped off in Chicago to promote the opening of his new film Bell, Book and Candle. While in Chicago, he appeared on the Brickhouse-Hubbard Show on WGN-AM. Jack Brickhouse and Eddie Hubbard hosted the daily 55-minute talk/interview show. In the picture below, Hubbard is on the left and Brickhouse the right.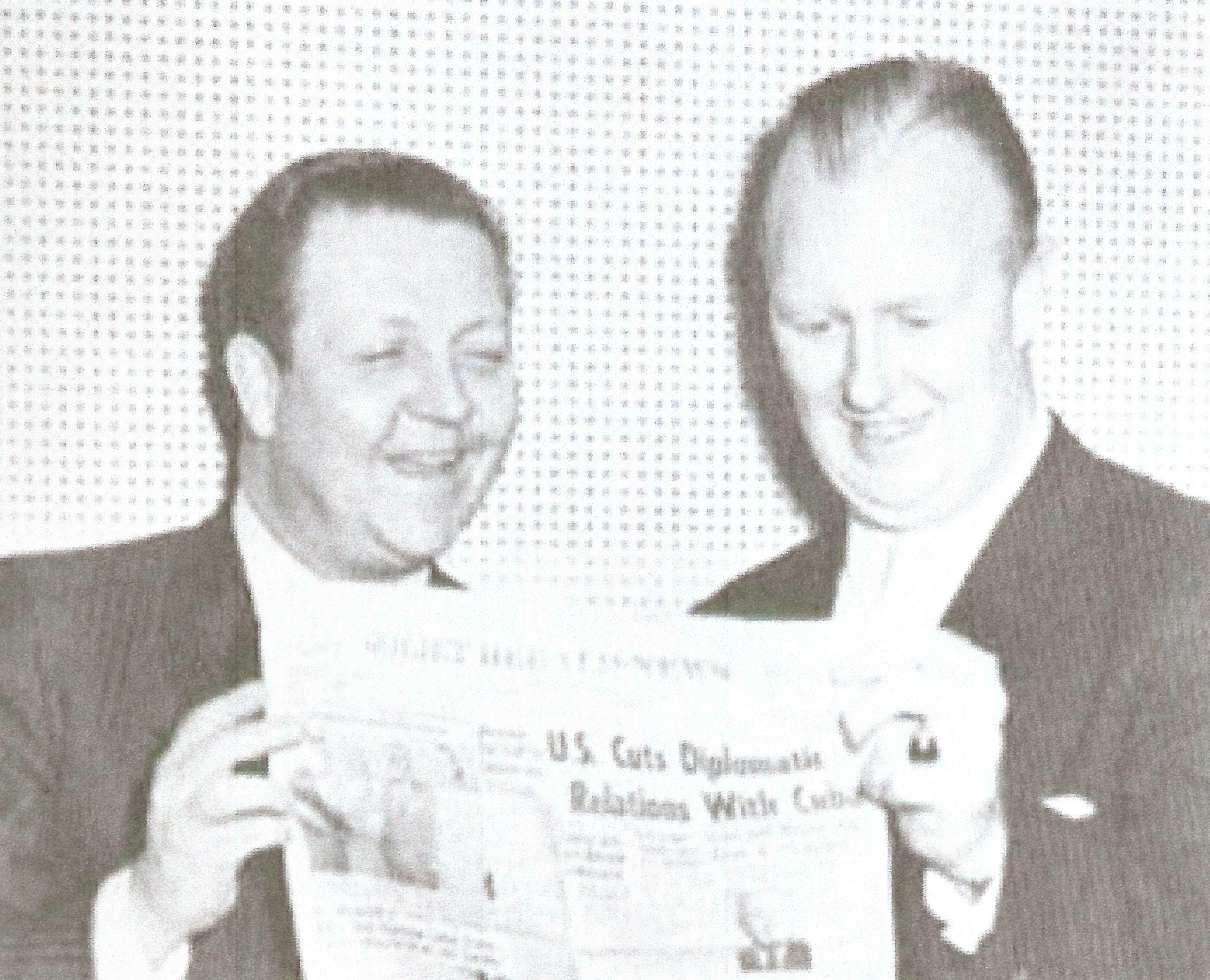 In Jimmy Stewart on the Air, we included a complete transcript of this interview. Here, we'll give you the audio. The interview has been broken into two sections. In the first, Stewart talks about the Christmas Day release in Chicago of his new film Bell, Book and Candle, in which his co-star was Chicago born Kim Novak. Method acting and his early experiences in acting were also discussed.
In the second part of the interview, Jimmy talks about Shop Around the Corner, Navy Blue and Gold, Born to Dance, aviation and Charles Lindbergh.