Small Town Girl was a 1937 film in which Stewart had a non-starring role. The stars were Janet Gaynor and Robert Taylor. The title song was written by Herbert Stothart, Edward Ward and Gus Kahn, and was recorded and released by no fewer than four artists.
Decca 802 – Jan Garber with vocal by Lew Palmer
So far, this version has eluded our collection. It is, however, the only one of the versions to chart. It entered the Billboard chart on July 4, 1936. It remained on the chart for two weeks rising to the #13 position.
Perfect 6-08-01 & Romeo 6-0801 – Joe Haymes and his Orchestra, vocals by Barry McKinley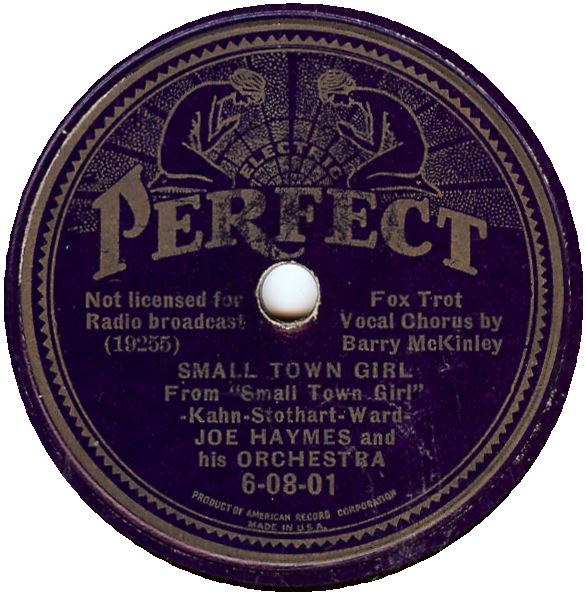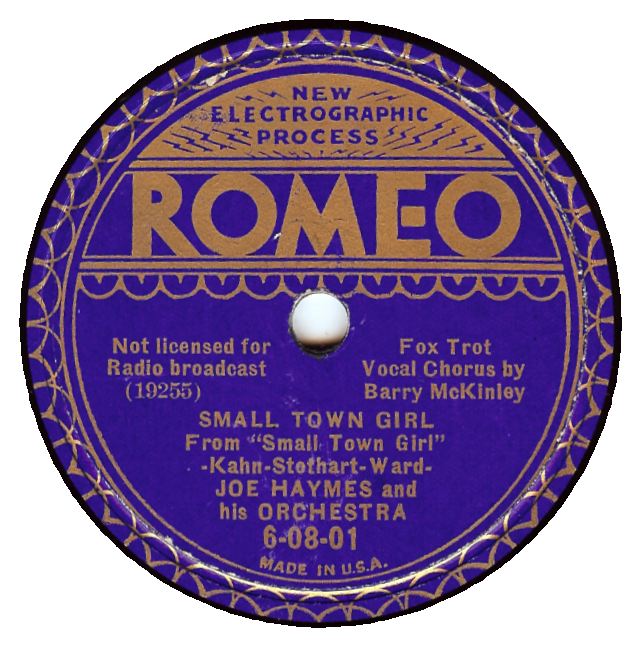 Brunswick 7654 – Orville Knapp and his Orchestra, vocal chorus by Leighton Noble