V.I.P. Radio was a 1950's radio subscription service whereby Stars International Inc. would provide various celebrity announcements to local radio stations to help them promote their stations. Mr. Stewart appeared on many of these recordings. On this particular disc, V.I.P. Promos (32-AX), the stars simply identify themselves and remind the listener that they are listening to V.I.P. Radio.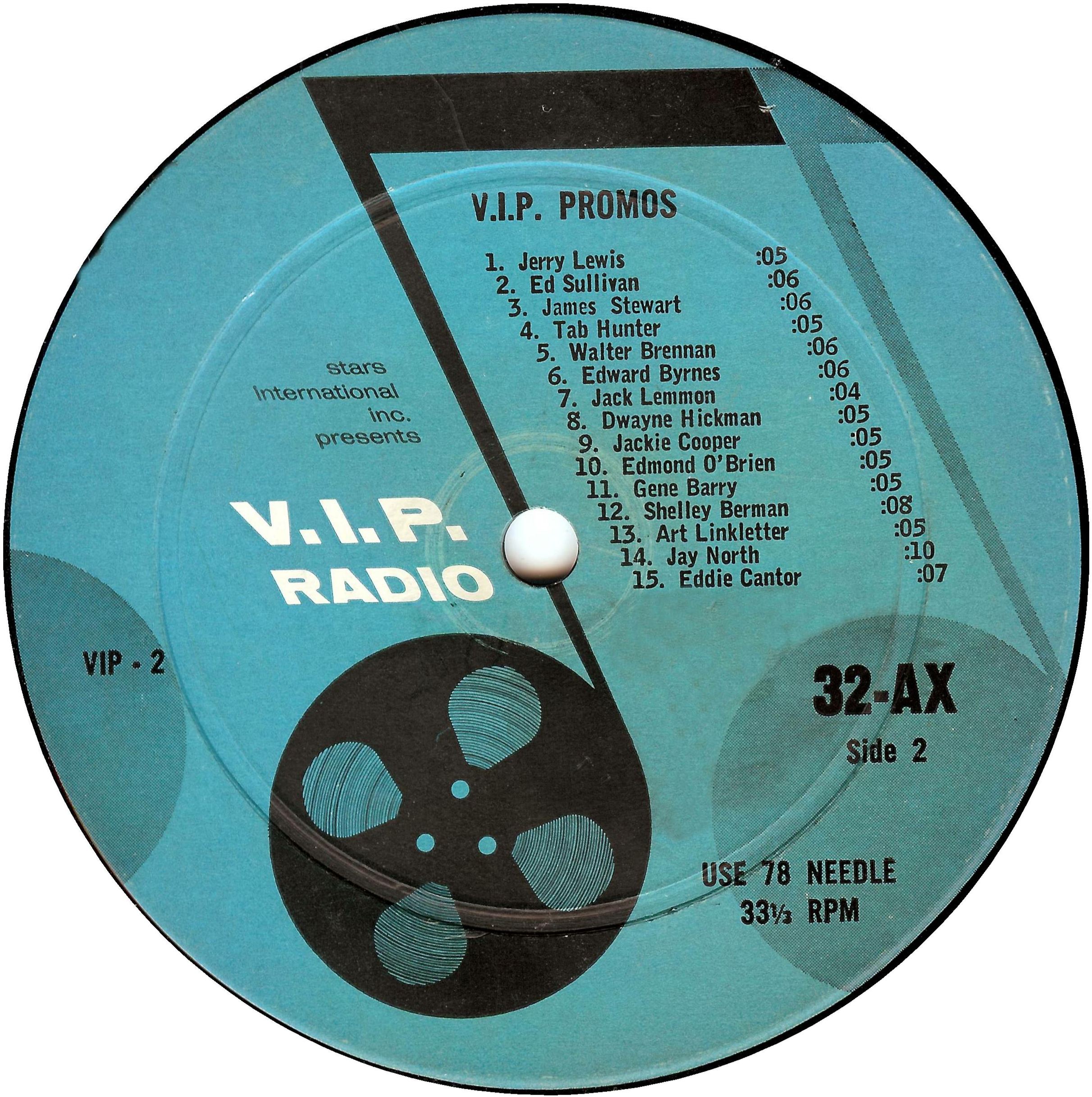 Those appearing on side one of the record are: Bob Crosby, Tony Bennett, Frank De Vol, Billy Eckstine, Mitzi Gaynor, Margaret Whiting, Hoagy Carmichael, Frankie Avalon, Billy Daniels, Jerry Wallace, The Lancers, Tony Pastor, Andre Previn, Tony Martin and Frankie Laine.
Mr. Stewart also recorded a similar promo for The Big Sound records of the 1960's. That one will appear in a separate blog.