No official soundtrack for this Stewart film has ever been issued. However, The Film Music of Dimitri Tiomkin, a vinyl album of questionable origin, was issued in 1973. According to the album's jacket, "This album was produced expressly for members of THE FILM MUSIC COLLECTOR'S SOCIETY and is not intended for commercial purposes." Also according to the jacket, the album was recorded in Germany, while according to the label, it was recorded in Europe. The album also has two other Tiomkin soundtracks – Town Without Pity and Hotel de Paree, (a 1959-1960 TV western). The photos used on the jacket are publicity shots from the films.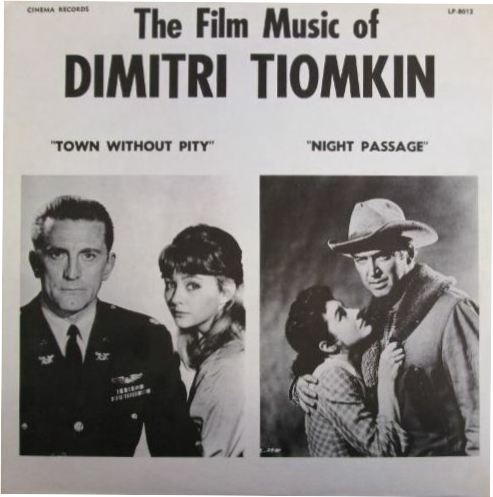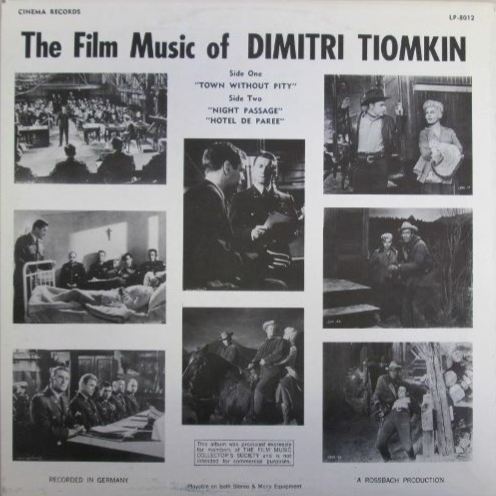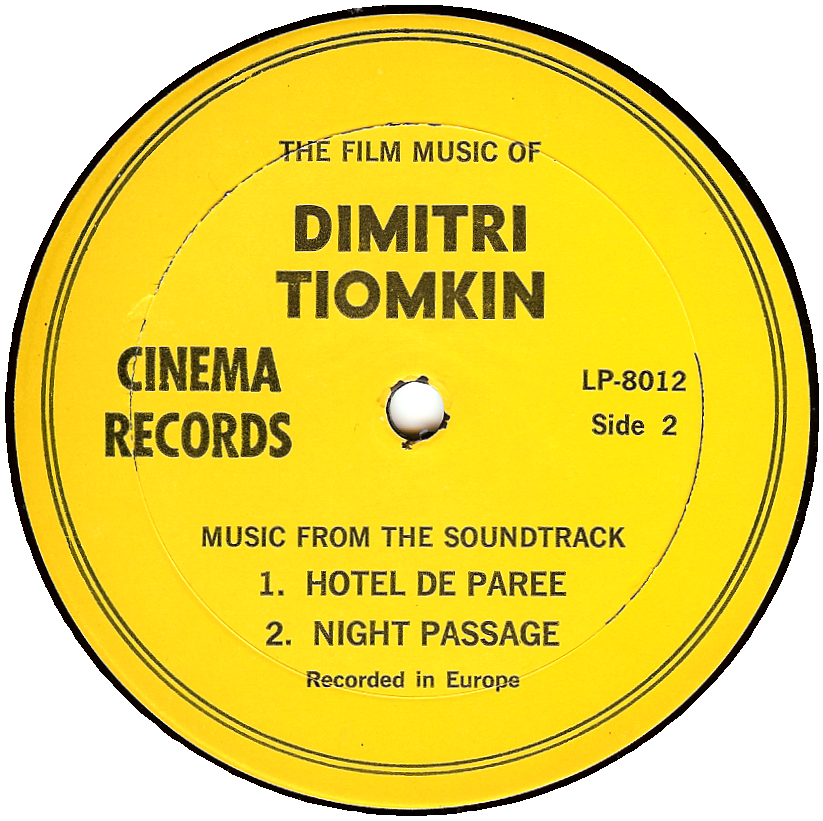 The music from Night Passage runs at just under 15 minutes.
Two of the vocal tracks from the film have also been officially issued and one of those is sung by Stewart. The German CD, Wand'rin' Star (Bear Family BCD 16166AR), features Stewart singing You Can't Get Far Without a Railroad.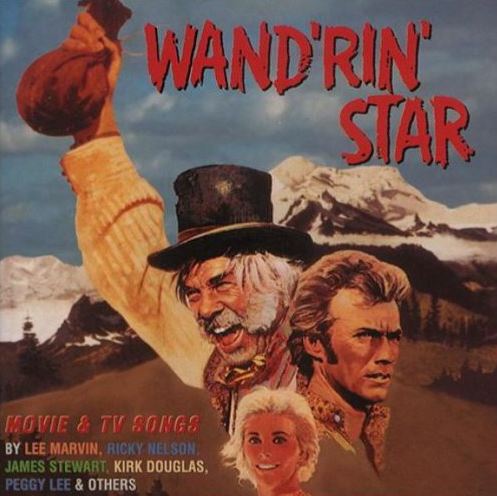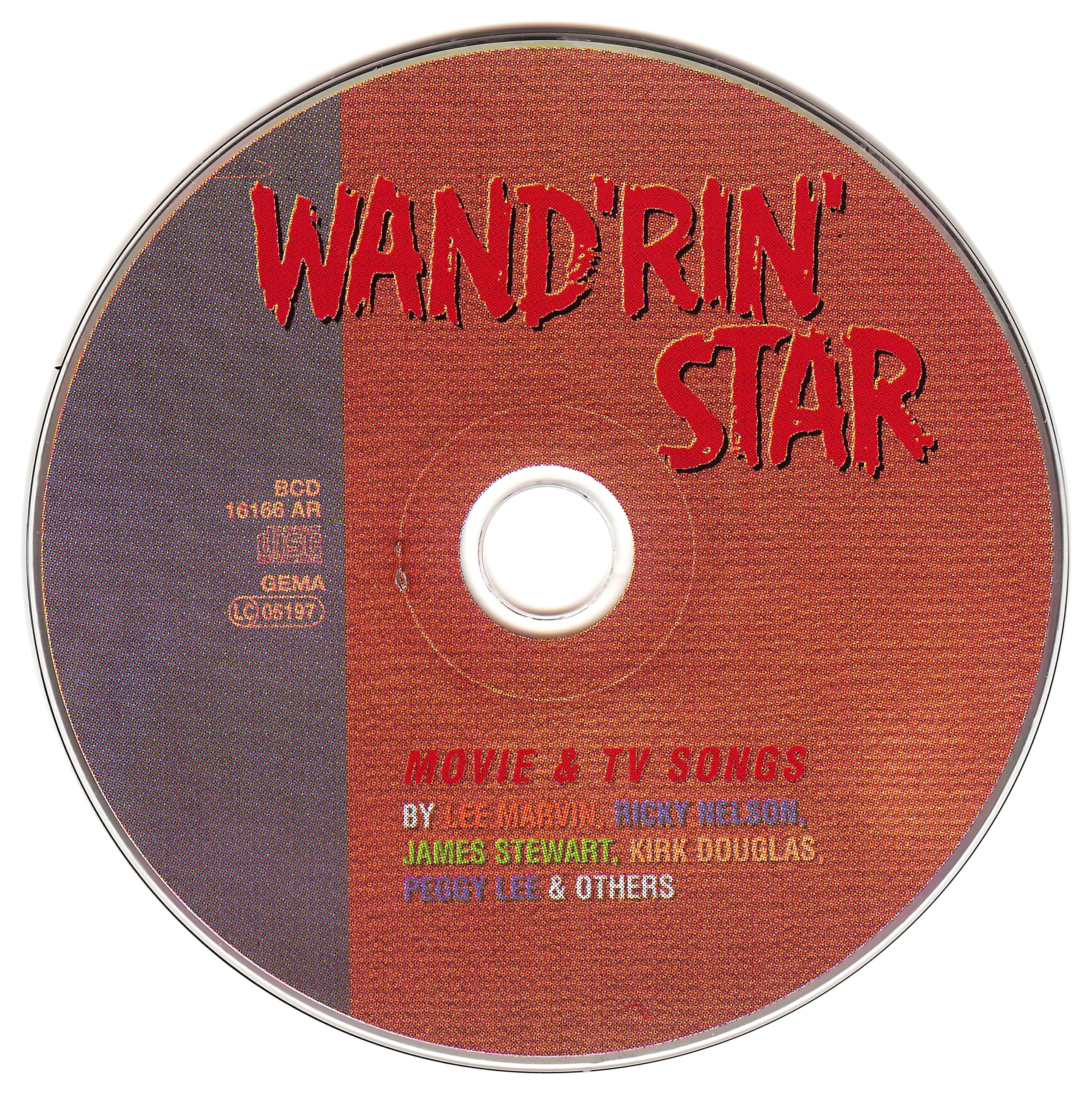 The song is taken directly from the film and includes as much dialogue as it does song.
There was one other vocal track in the film, Follow the River. A version of that song was issued in 1957, the same year as the film, by The Lancers (Jerry Meacham, Dick Burr, Bob Porter, Corky Lindgren) on the Coral label (61866).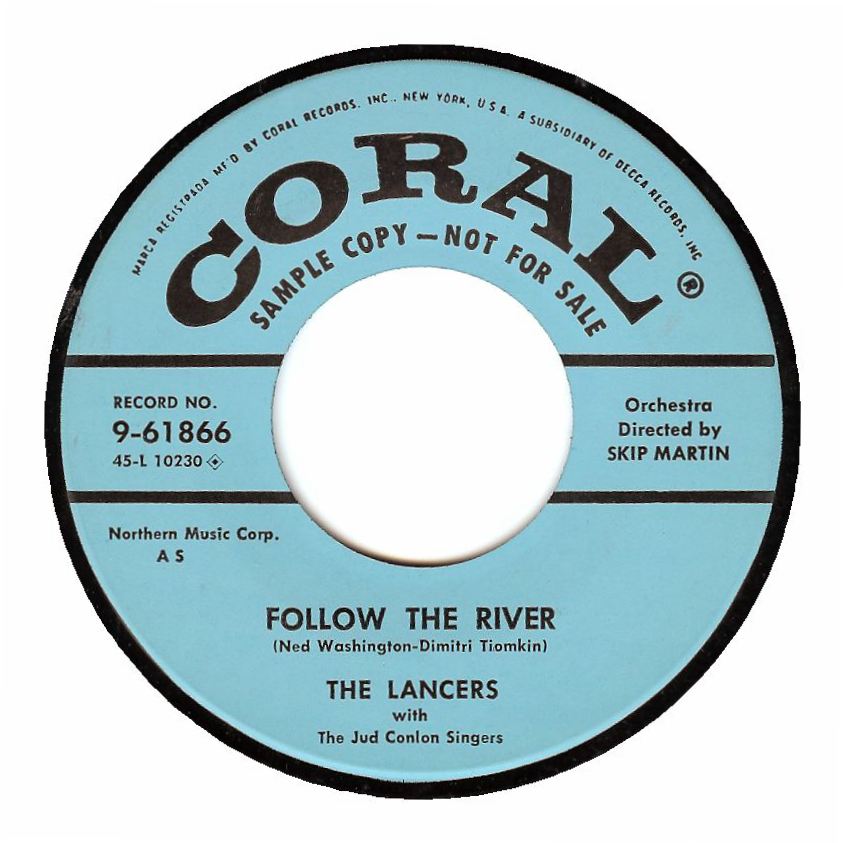 The U.S. version of the single didn't mention the film on its label, but the one below, from Australia, did: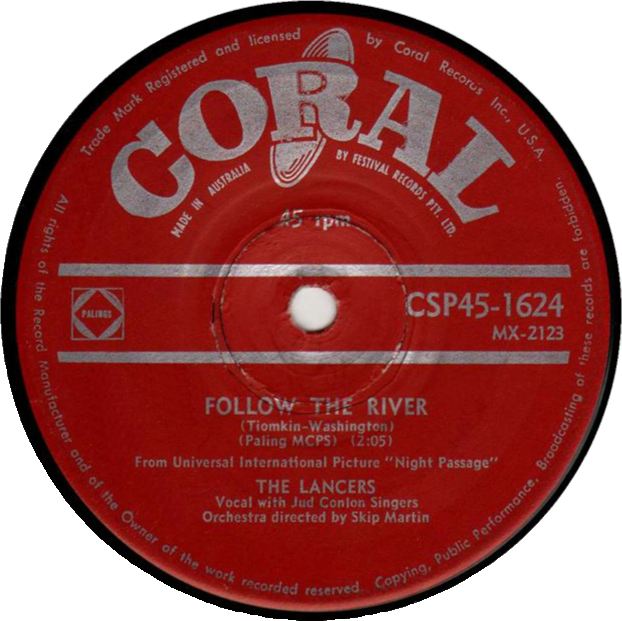 Billboard magazine's review (August 5, 1957) of The Lancers version was not very glowing: