In the 1930's and 40's, the large movie studios would often produce radio shows to help them promote new films. At Metro-Goldwyn-Mayer, these shows were titled Leo Is on the Air. In Jimmy Stewart on the Air, we highlighted three such programs for Stewart films. One of those was The Shopworn Angel from 1938, which starred Stewart, Margaret Sullivan and Walter Pidgeon. Once prepared, MGM supplied the program to radio stations on a 16-inch transcription disc.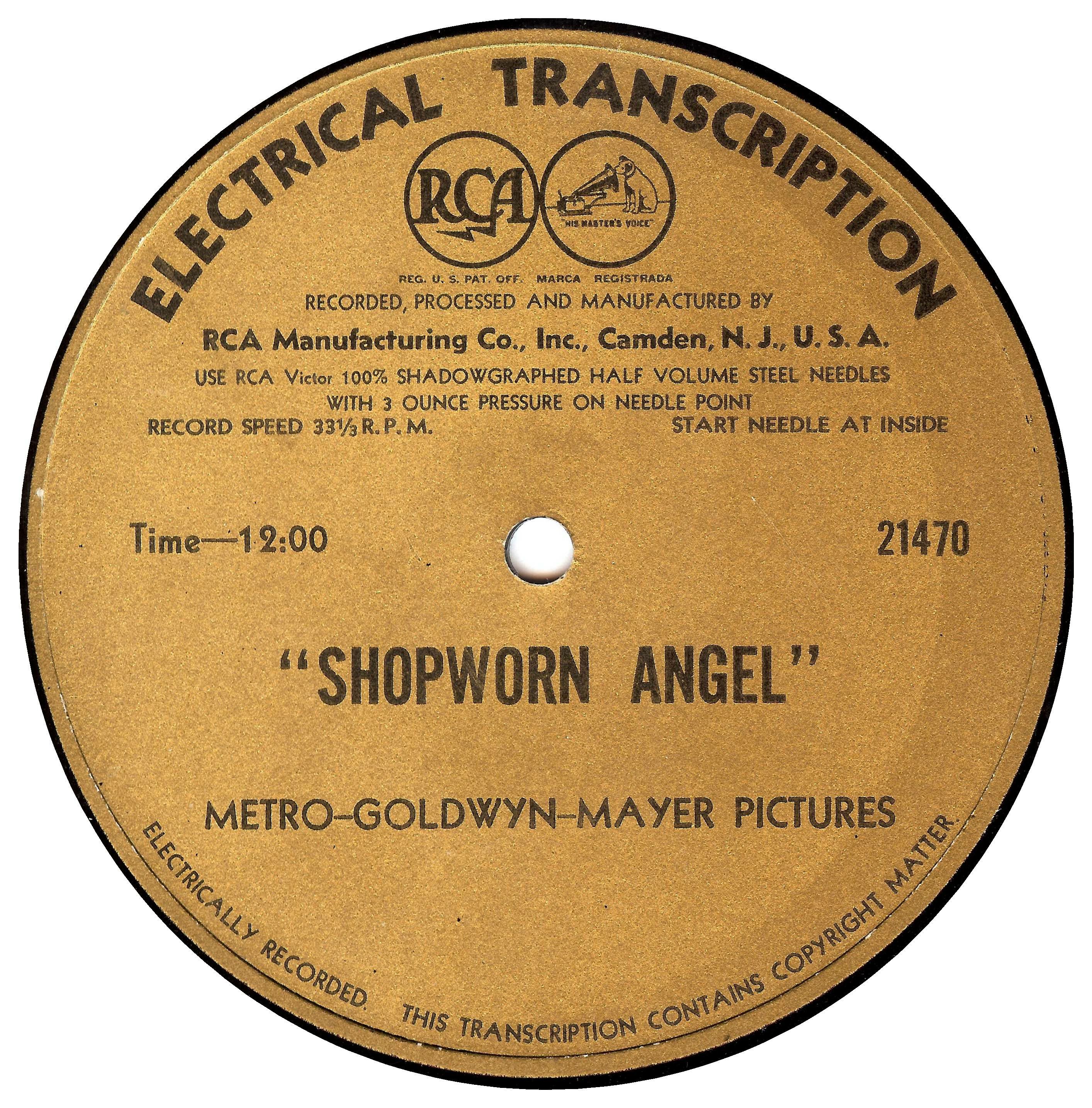 Notice the notation on the label to "start needle at inside." It was not uncommon for transcription discs to play from the inner to the outer edge of the record, just the opposite of what most of us consider the normal direction.
The show features a medley of songs from the era during which the film takes place (1917), the film's theme (Let's Pretend It's True), the dialogue from two short scenes from the film (both featuring Stewart) and the song Pack Up Your Troubles in Your Old Kit Bag performed by the MGM Orchestra, chorus and the entire cast of the film.
We have just come across the following review of this disc. It is from the July 20, 1938, edition of Variety.