The Photoplay magazine awards ceremony was broadcast by ABC on February 10, 1955, from 9:30-9:55 p.m. It was hosted by Dick Powell and Sheila Graham.
The Indiana Gazette, Stewart's hometown newspaper, ran this story about the awards and the upcoming radio show in its January 29, 1955, edition.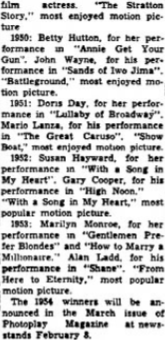 On the day of the broadcast, this preview of the program was printed in the Oakland Tribune, Oakland, CA.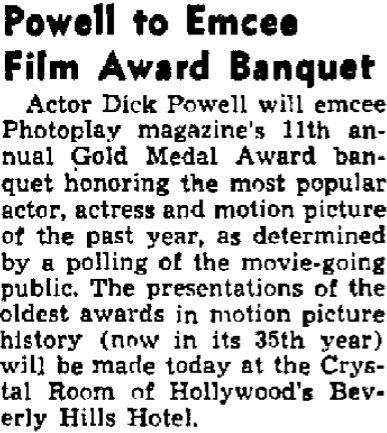 Among those receiving awards were: Danny Kaye, Van Johnson, Otto Preminger, Anne Blyth, Jane Wyman, Debbie Reynolds, Tony Curtis, June Allyson, William Holden, Marlon Brando, Judy Garland and Jimmy Stewart. Stewart was named one of the top five best actors in 1954 for his role in The Glenn Miller Story. Unfortunately, he was not able to attend the ceremonies, but gave his acceptance speech from Hong Kong. Here are his short comments:
If you're interested in the entire program, we've also included it here.
While you're listening, here's something to read. First, the cover of the March 1955 issue of Photoplay which announces that there is a story on the Gold Metal Awards Winners.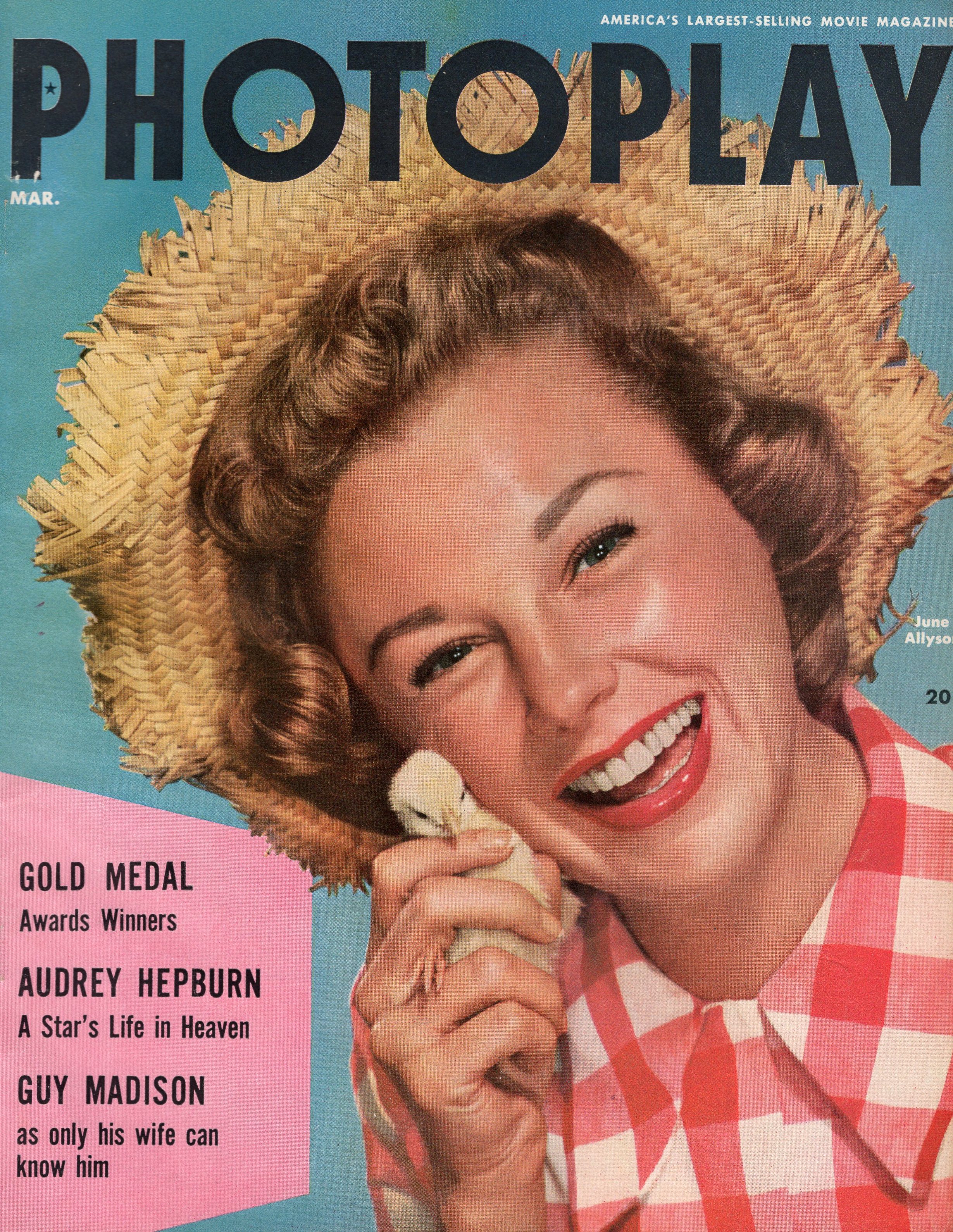 And, here's the full six-page article.