Stewart's second appearance on the Lux Radio Theatre took place on Monday, February 10, 1941. He and Carole Lombard starred in The Moon's Our Home. Verna Felton, as Boyce, and Hans Conried, as Horace, are other voices you will hear.
As Stewart was under contract to MGM at the time, a special contract was needed for him to appear on the Lux show. Here is a copy of his contract as sent to the Lux production company: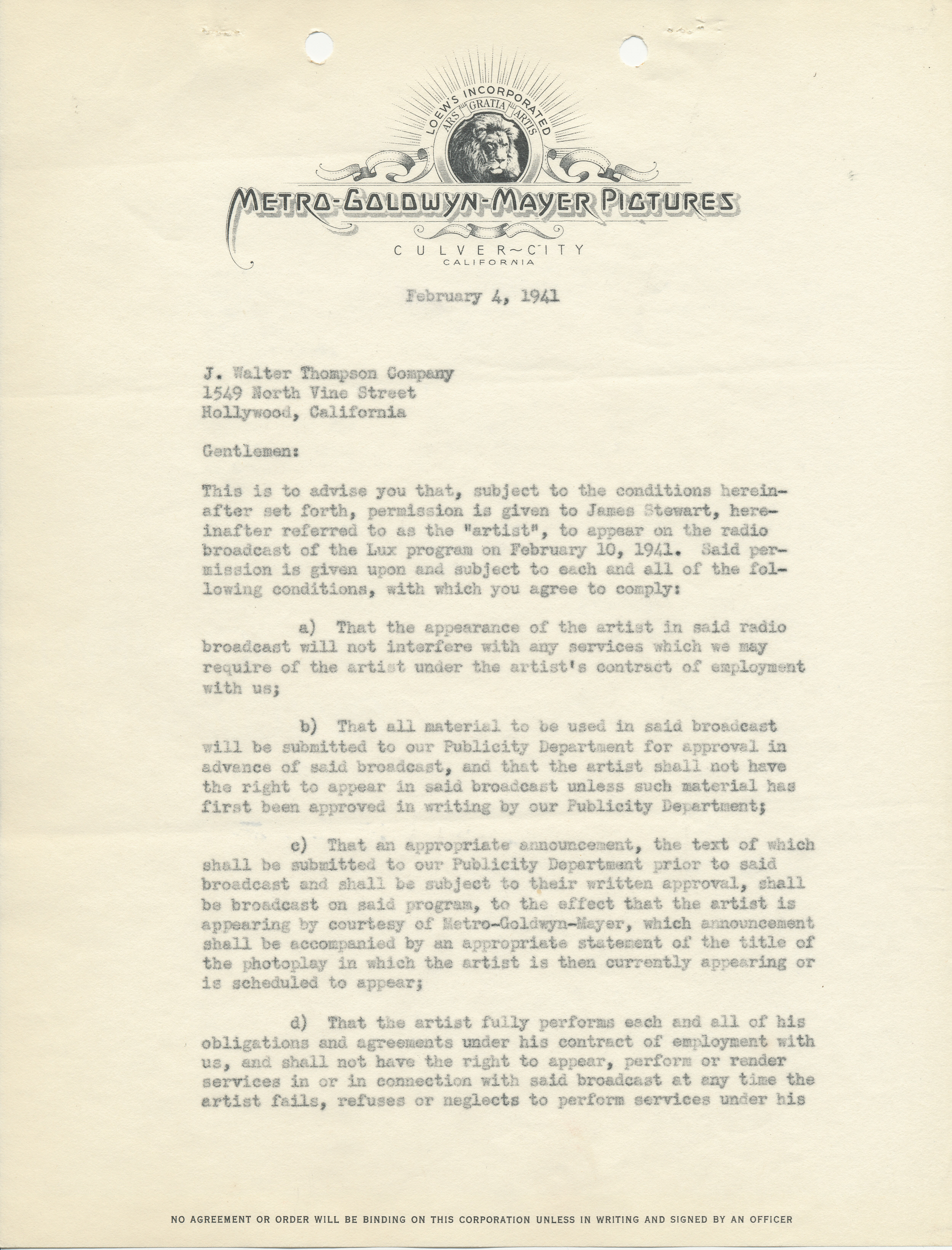 MGM also sent to Stewart a contract prepared especially for him: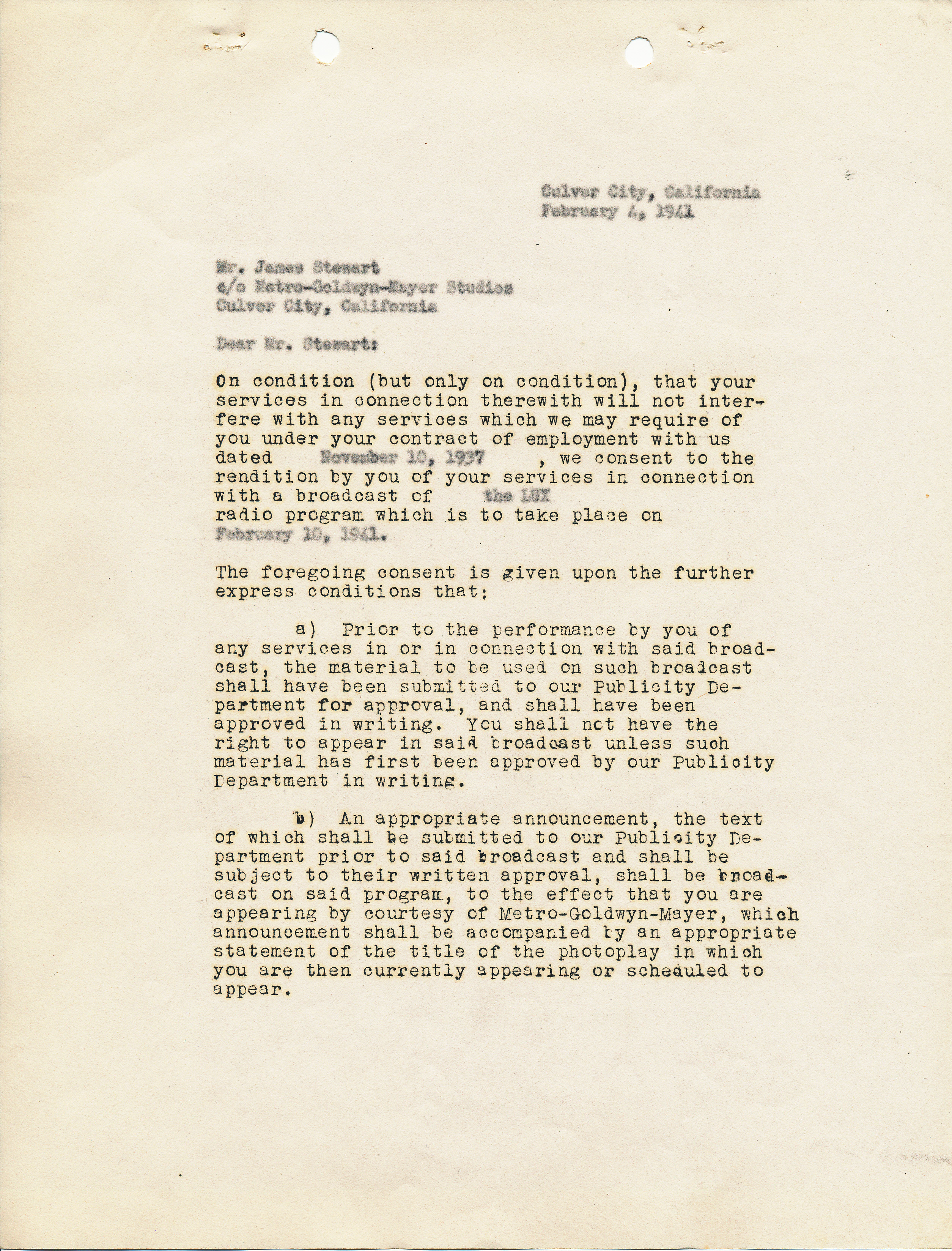 The News-Herald, Franklin, PA, carried this ad for the program on the date of the broadcast:

As normal, the show was broadcast in three acts.
Act 1
Act 2
Act 3
For more information on this and other Lux Radio Theatre programs in which Stewart appeared, see Jimmy Stewart on the Air.
We recently found this article from the March 29, 1941, edition of Billboard magazine. It speaks to the amount of money being paid to the stars who appear on the program. Stewart is one of those mentioned as receiving $5000 for an appearance.