At least two different Radio's Greatest Comedies sets were issued by Great American Audio. One was an 8-cassette set housed in a cardboard box open on one side. Below are scans of the bottom and sides of the box.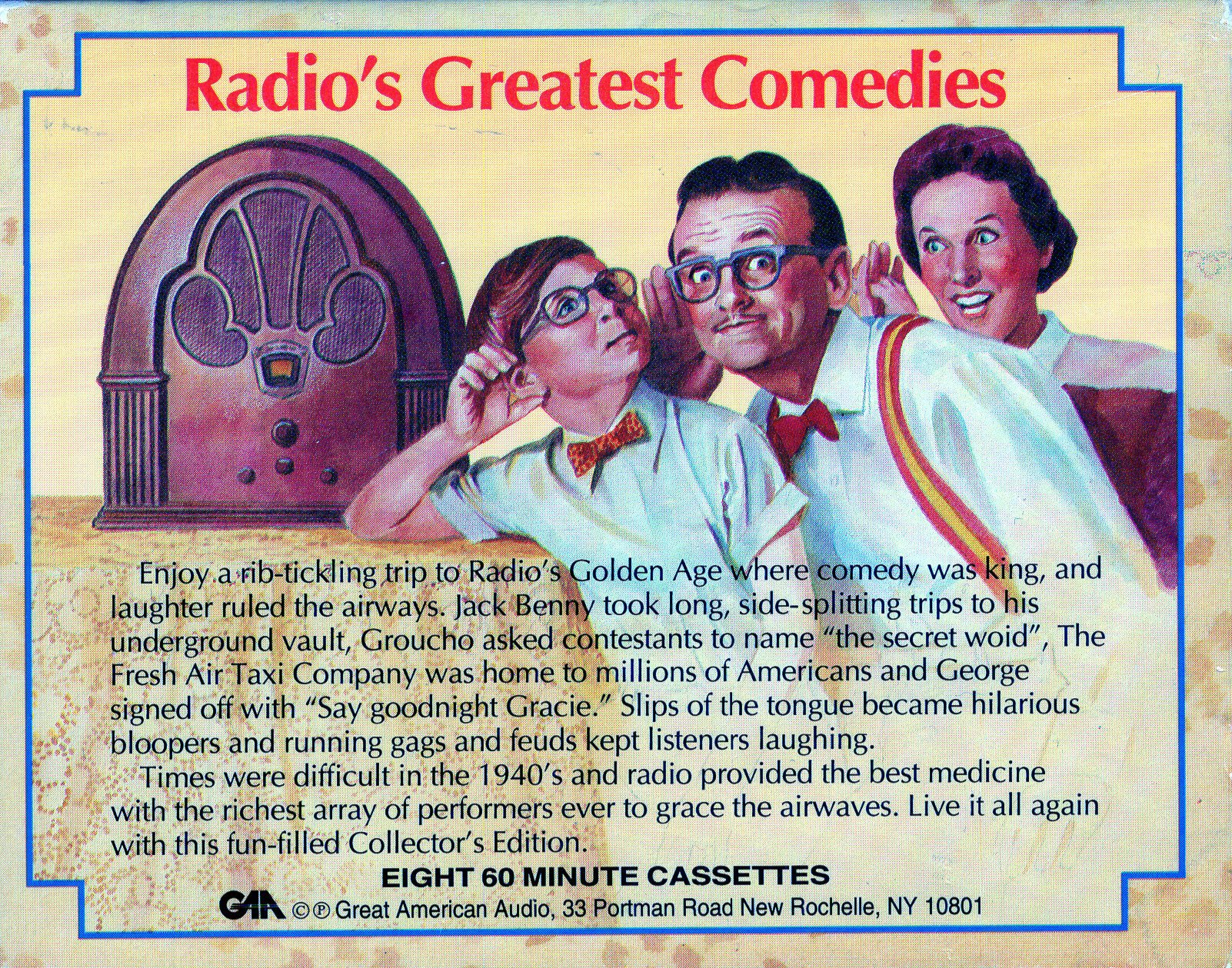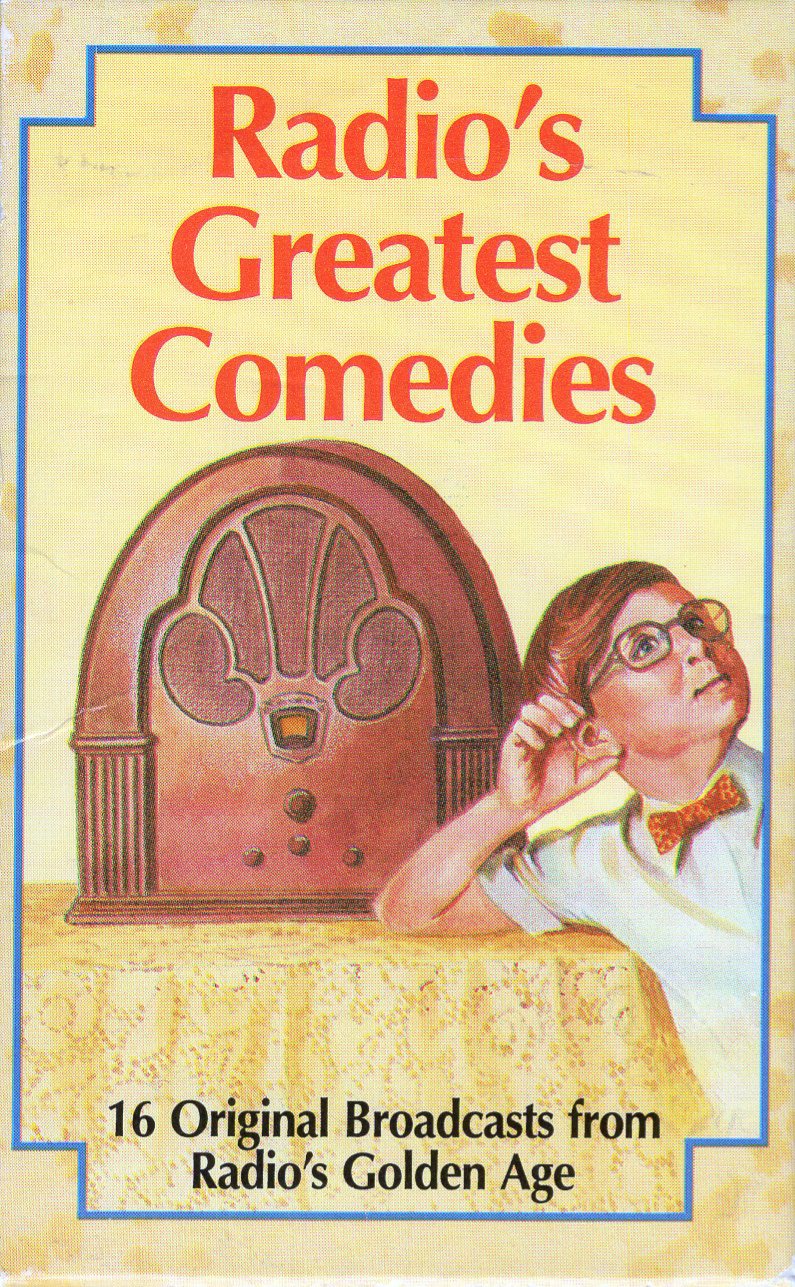 The other was a 4-cassette set which came in a small wooden crate: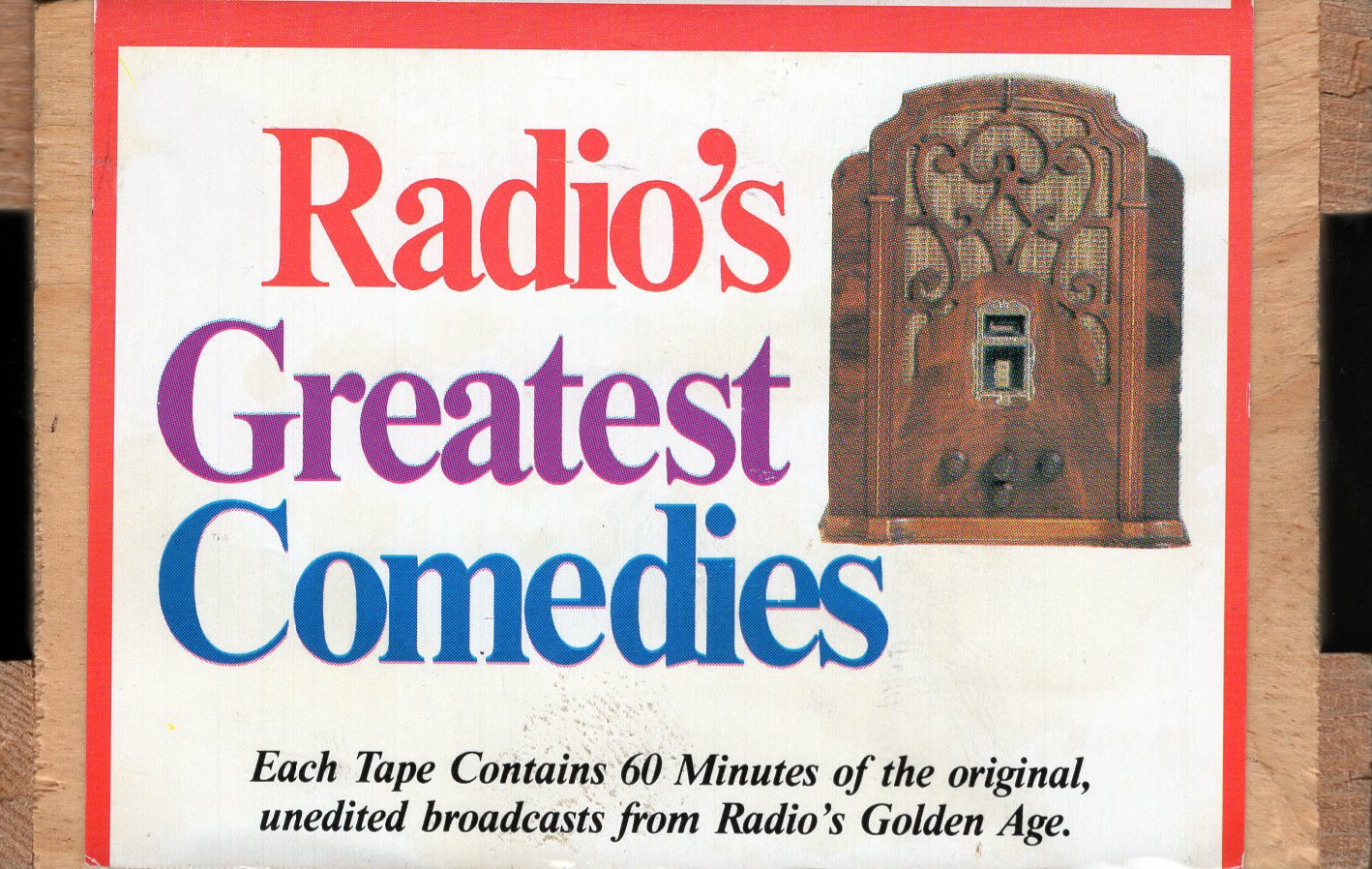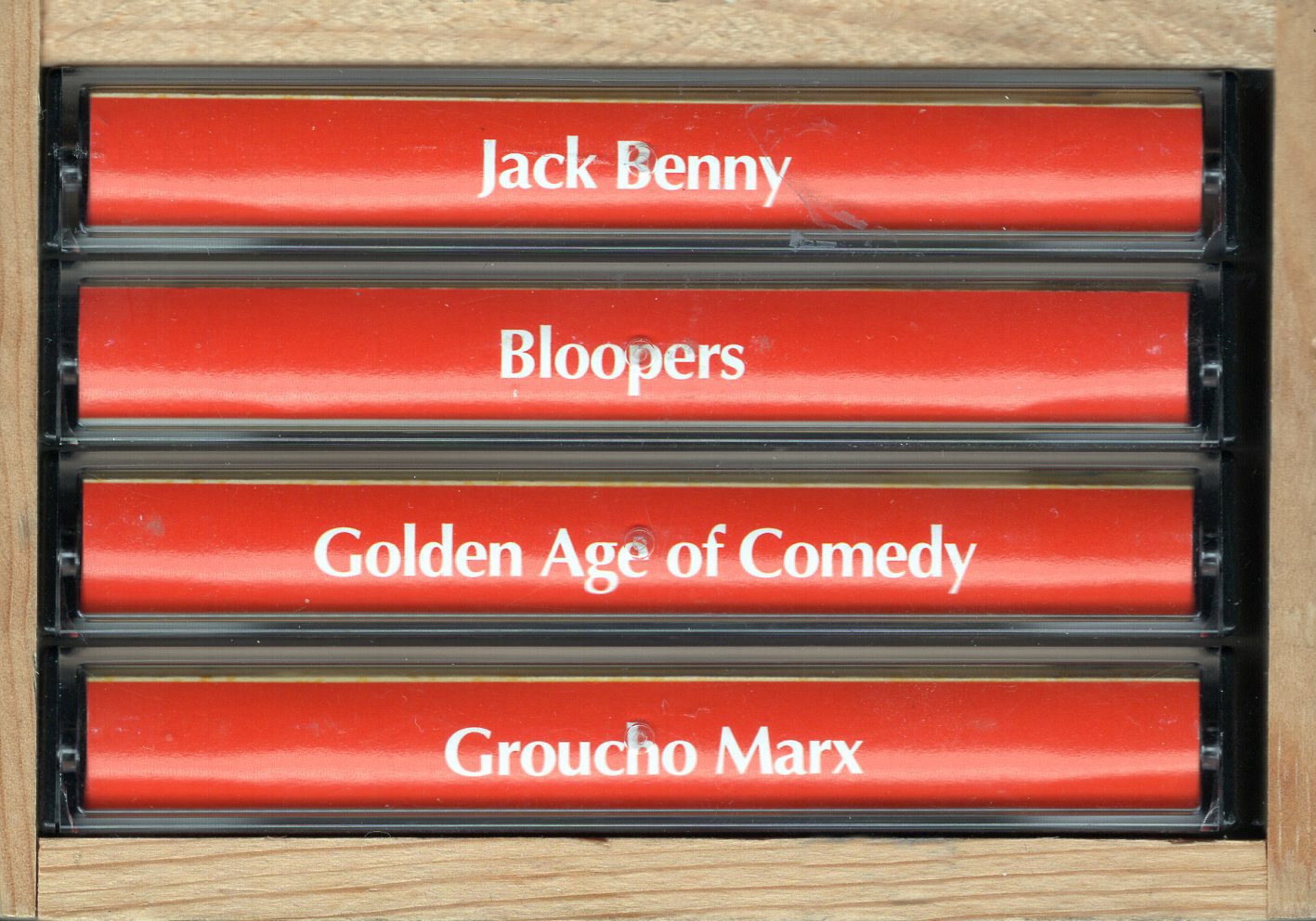 Stewart was a guest on one of the Jack Benny programs included in both sets. The sketch was called Bend in the River and it was broadcast on The actual cassette and the insert card for its case were exactly the same. The release number, 40369, was also the same on both.