As mentioned in Jimmy Stewart on the Air, this show is not available. The only proof of its existence and the people who appeared on it come from various newspaper previews of the time. Because of space limitations, these were not used in the book, but are presented here.
The two newspaper articles from which much of the data was gathered are from the Charleston Gazette, Charleston, WV, and The Salt Lake Tribune, Salt Lake City, UT.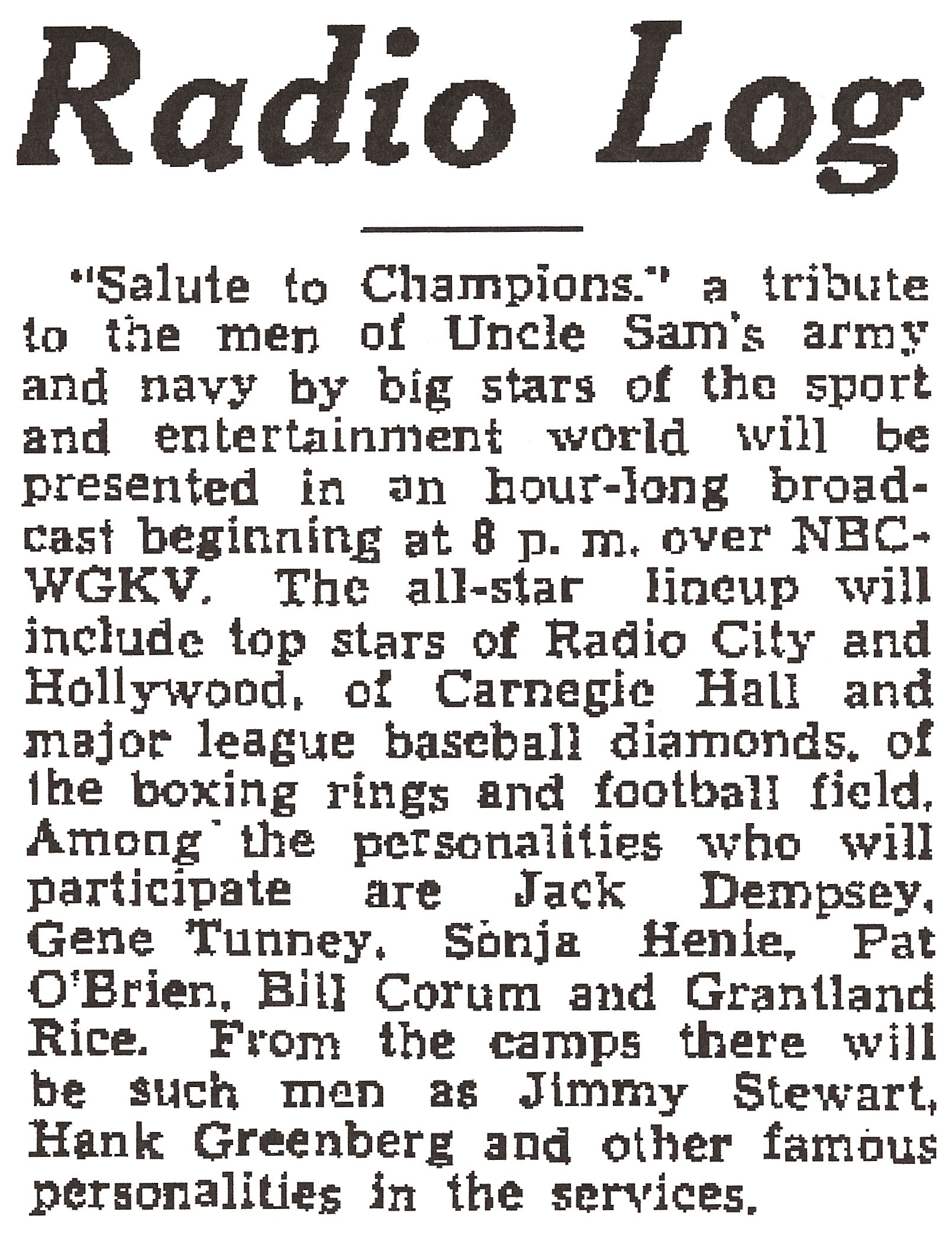 From these we can determine that the show was a tribute to the men of the Army and Navy. It was broadcast by NBC from 8 pm to 9 pm on September 22, 1941. Those appearing on the show included sports figures and entertainment personalities.
Among the guests were: Bill Corum, Bill Cunningham, Jack Dempsey, Hank Greenberg, Sonja Henie, John Kiernan, Pat O'Brien, Grantland Rice, Paul Robeson, Albert Spaulding, Bill Stern, Gene Tunney, Joe Williams and of course, Jimmy Stewart.
Another nice display ad for the program appeared in the Port Arthur News, Port Arthur, TX. However, it did not add any information to what was already known about the show.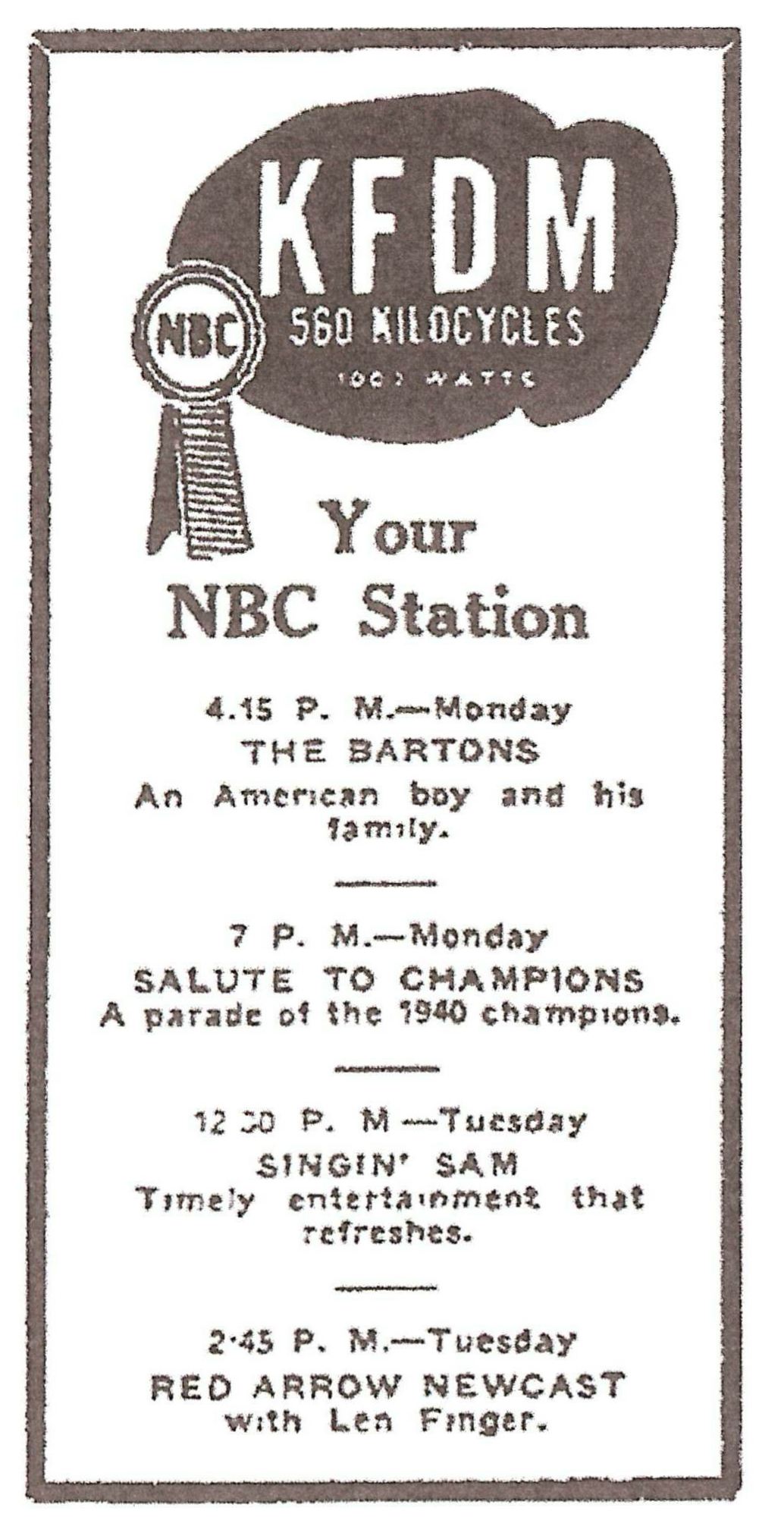 We recently found this article and photo in the October 25, 1941, edition of Movie Radio Guide. It contains some new information about the program.