The film, That's Entertainment, was released in 1974. Jimmy Stewart, along with Fred Astaire, Bing Crosby, Gene Kelly, Peter Lawford, Liza Minnelli, Donald O'Connor, Debbie Reynolds, Mickey Rooney, Frank Sinatra and Elizabeth Taylor, acted as one of the film's many co-hosts. Stewart was also shown in a scene from the 1936 film, Born to Dance. He and Eleanor Powell are seen performing the musical number Easy to Love.
Two separate records featuring radio spots for the film were also issued. The first of these was a 7-inch, small hole, 33 1/3 RPM record with a total of eight spots (United Artists UAC 191). Side one had four 60-second spots. Mr. Stewart's voice isn't heard on any of the spots, but he is mentioned as one of the stars of the film.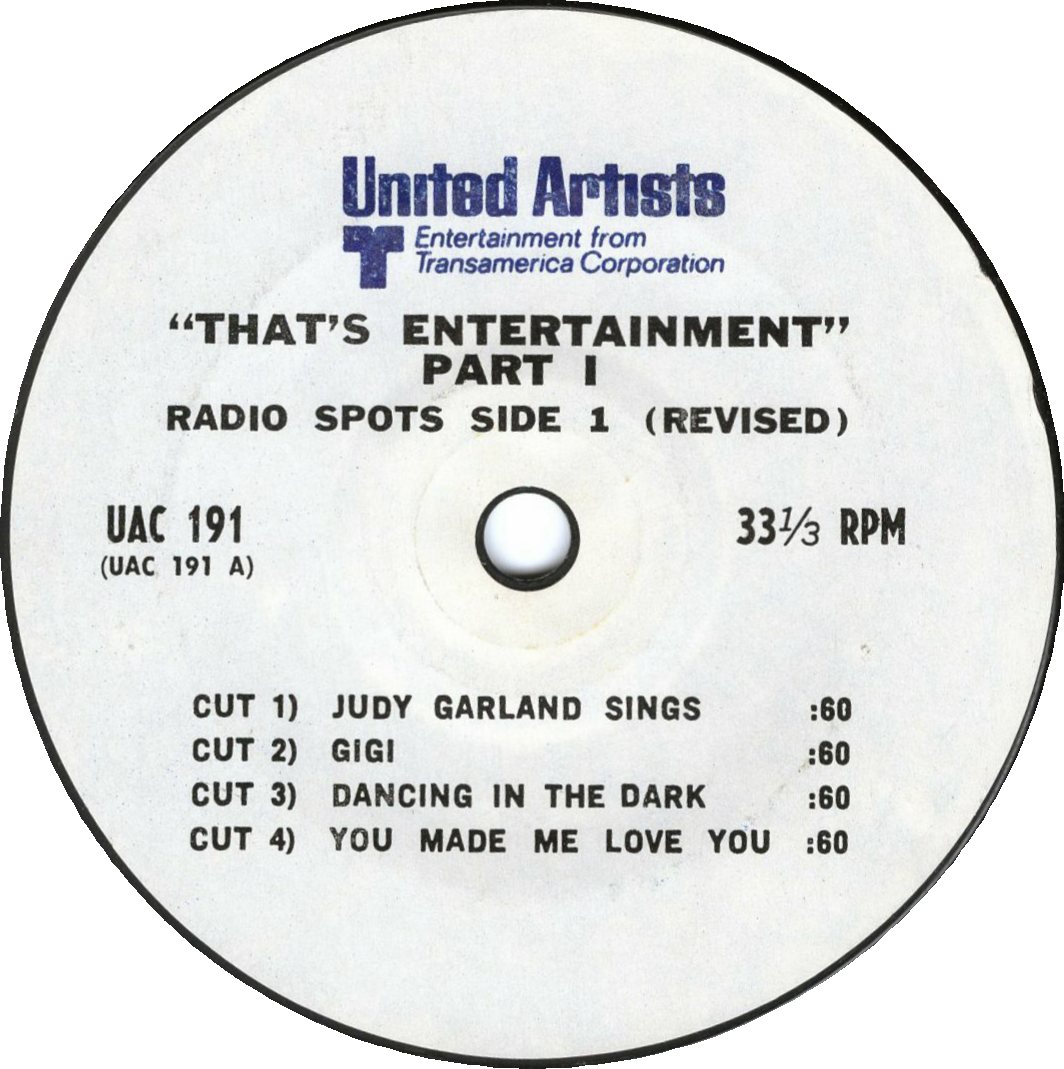 A further four 60-seconds spots are found on side two.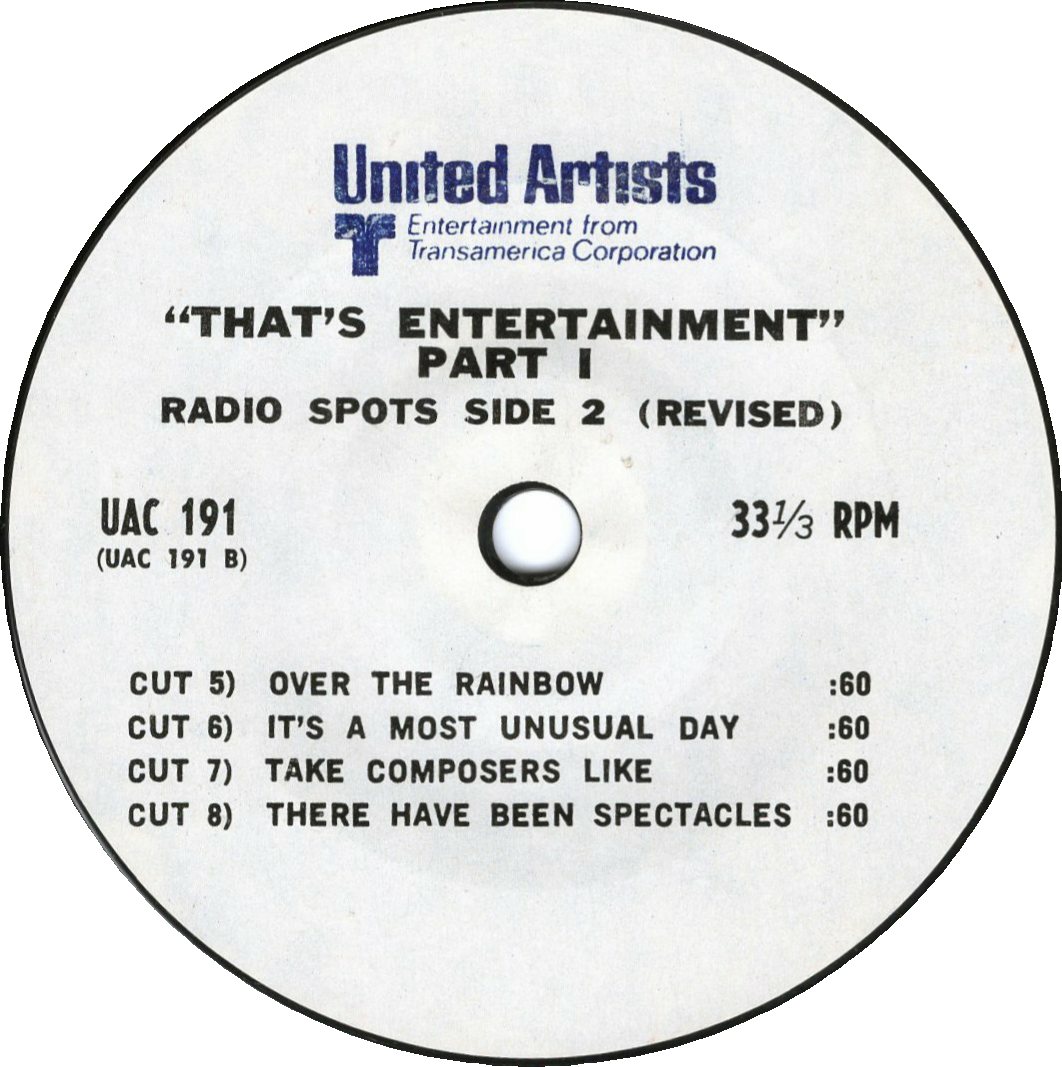 The second record in this set will be covered in tomorrow's post.