If you haven't read any of the other The Big Sound blogs, let me begin by telling you that this was a series of 12-inch, 33 1/3/ RPM records issued to participating radio stations in the early 1960's. Each disc featured short spots delivered by film, TV, music and sports celebrities, which the station could use for its own promotion. On this disc (XSD-2 R), the celebrities are counting down the number of shopping days remaining until Christmas.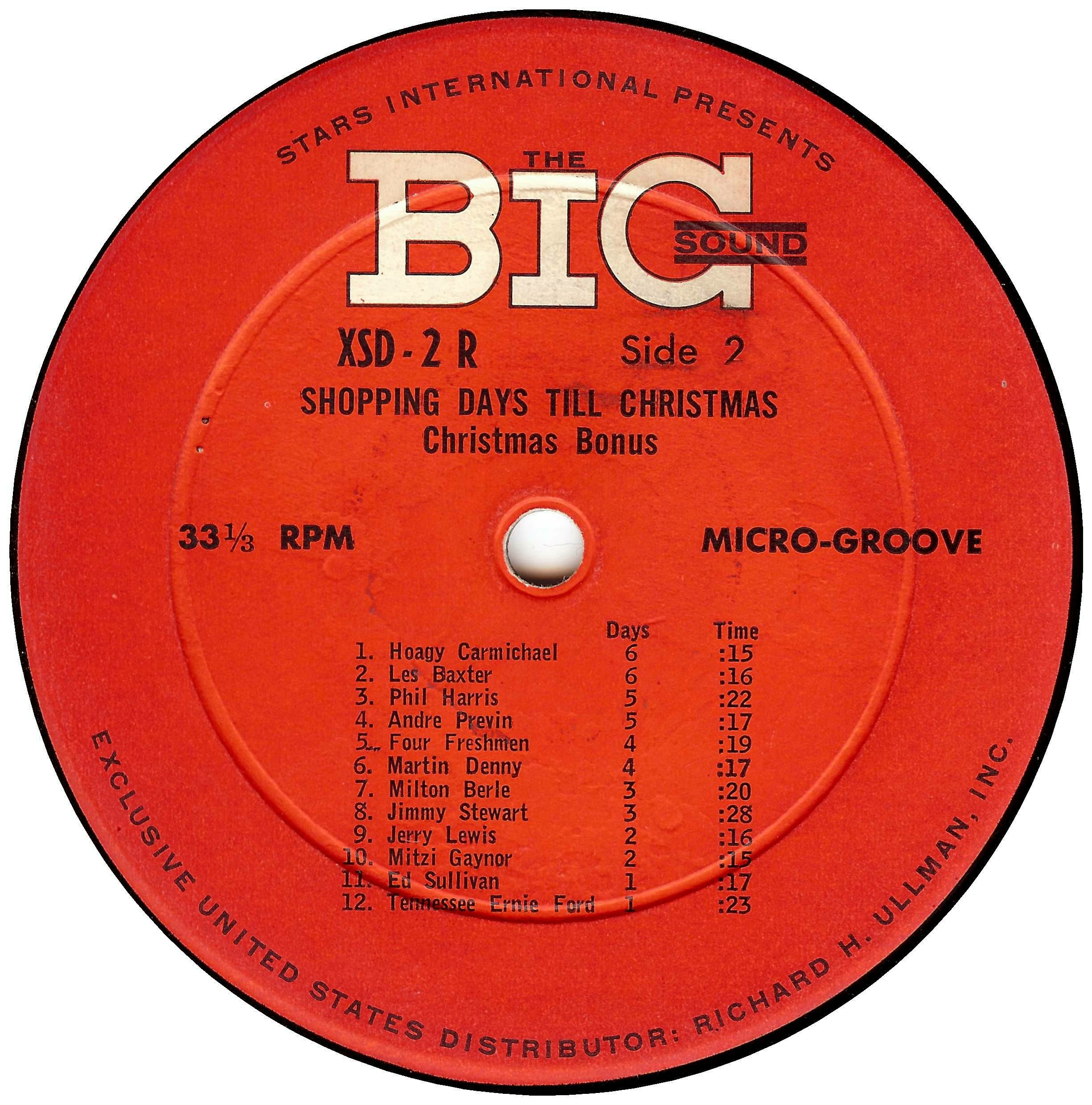 There were two stars for each day, so the station could rotate the spots. Stewart and Milton Berle announced that there were just three days shopping remaining before the holiday. Here's Jimmy's clip:
On side one of the disc, those involved were: Gogi Grant and Roger Williams (12 days), Jimmie Rodgers and the Mary Kaye Trio (Mary Kaye, Norman Kaye, Frankie Ross) (11 days), Jimmy Dean and Billy Eckstine (10 days), Jane Morgan and Connie Francis (9 days), Tony Bennett and the Everly Brothers (Don and Phil) (8 days) and Maureen O'Hara and Tex Ritter (7 days).
Stewart's vocal track had been used in an earlier manifestation of this series called V.I.P. Radio. This release appears in a separate blog.