In late 1983, newspaper articles like the one below (The Indiana Gazette, Indiana, PA, November 15, 1983) began to appear:

About a month later, this appeared in the Altoona News, Altoona, PA (December 17, 1983):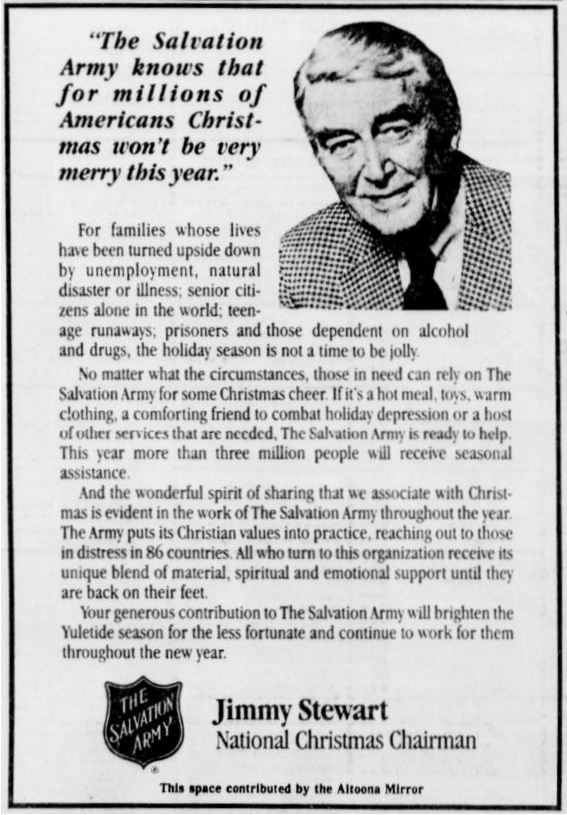 One of the public service broadcasts on which Stewart appeared that year was the annual Salvation Army "Army of Stars" Christmas record. In 1983, the record album was called The Gift of Christmas (Salvation Army KM 11576)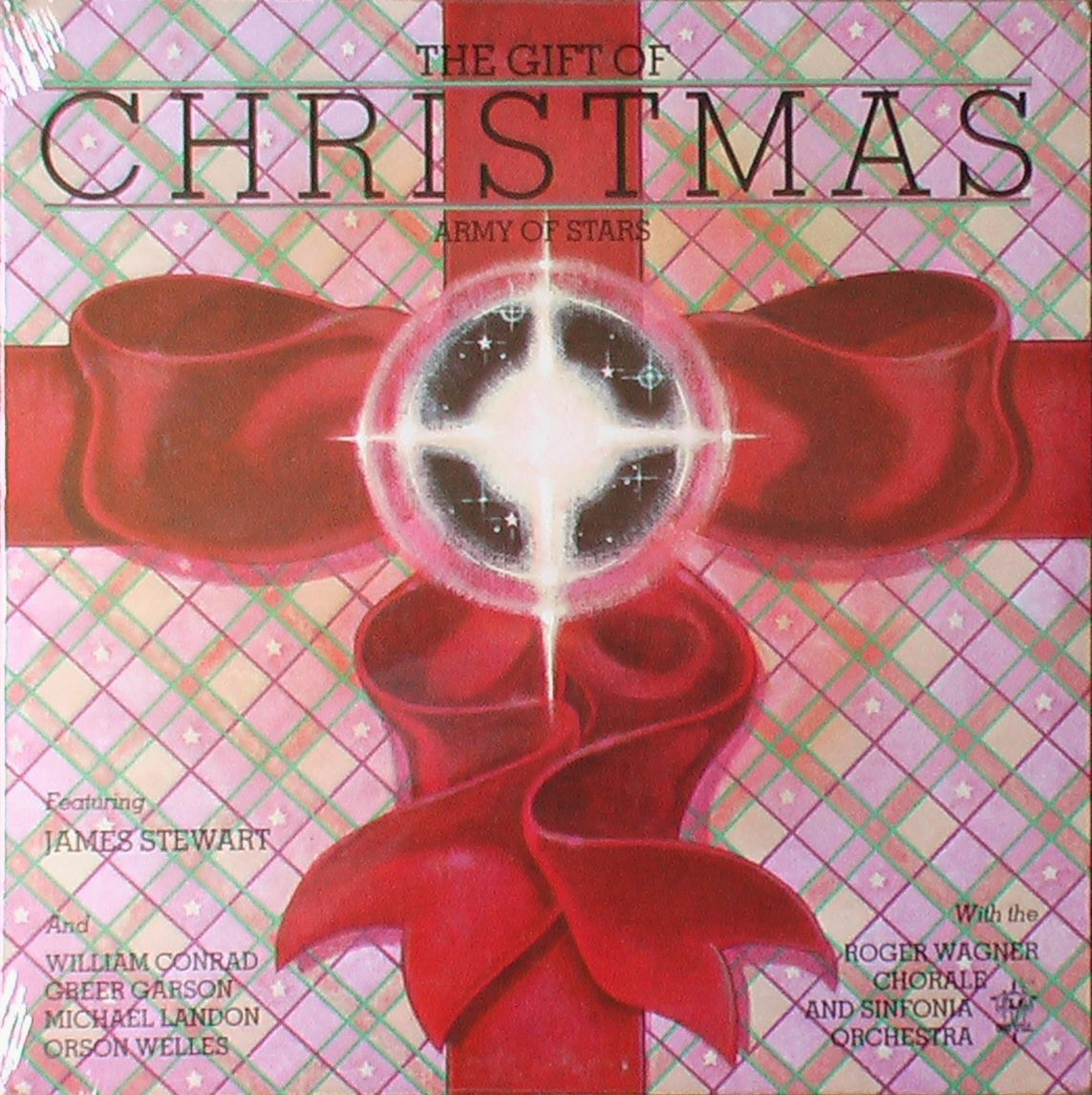 The back of the jacket had photos of each of the stars who were involved with the recording. Stewart's photo was the largest and appeared in the middle: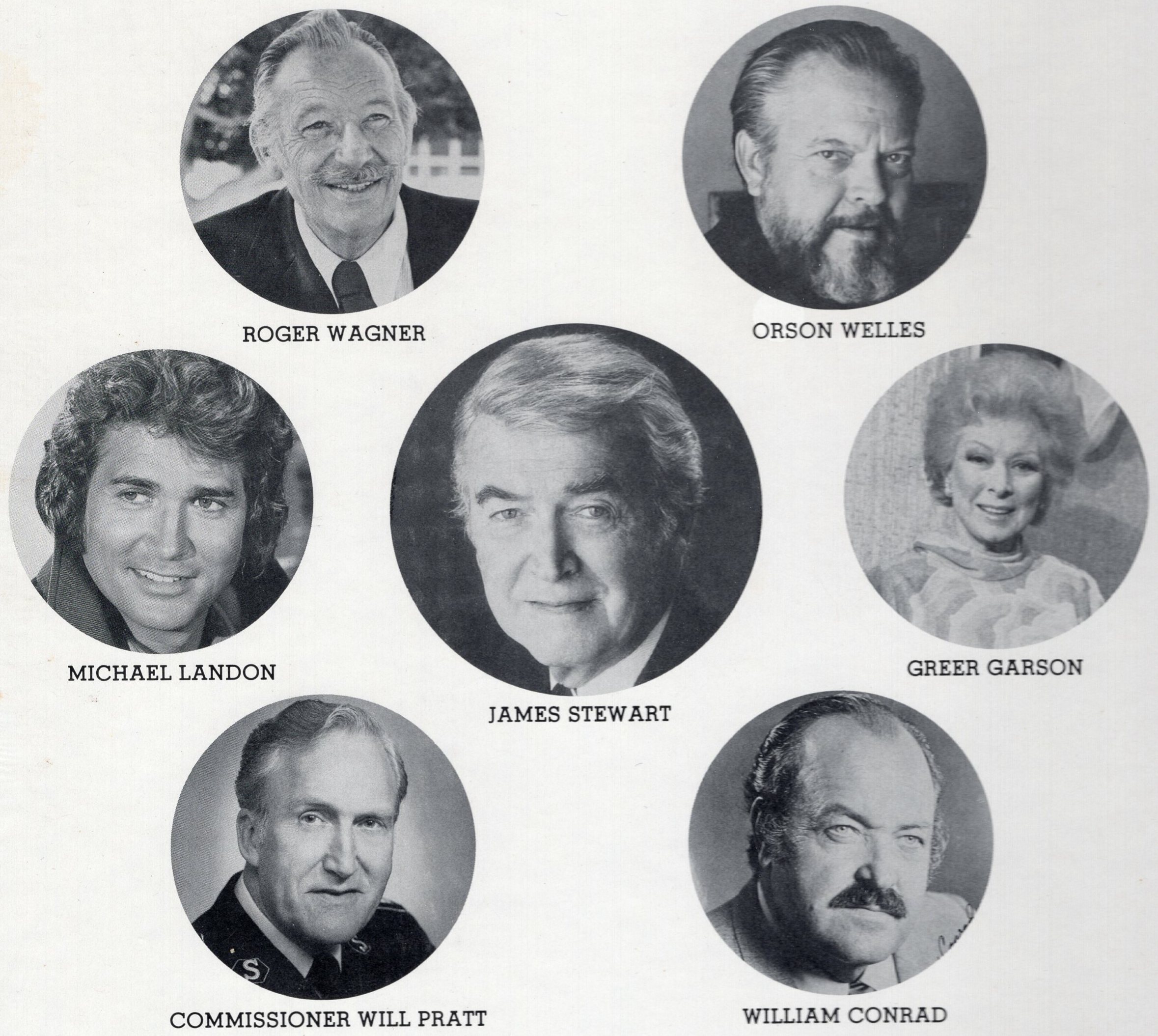 It featured two half-hour radio shows. Stewart was featured on just one of these – The Christmas Story – which was on side one of the record.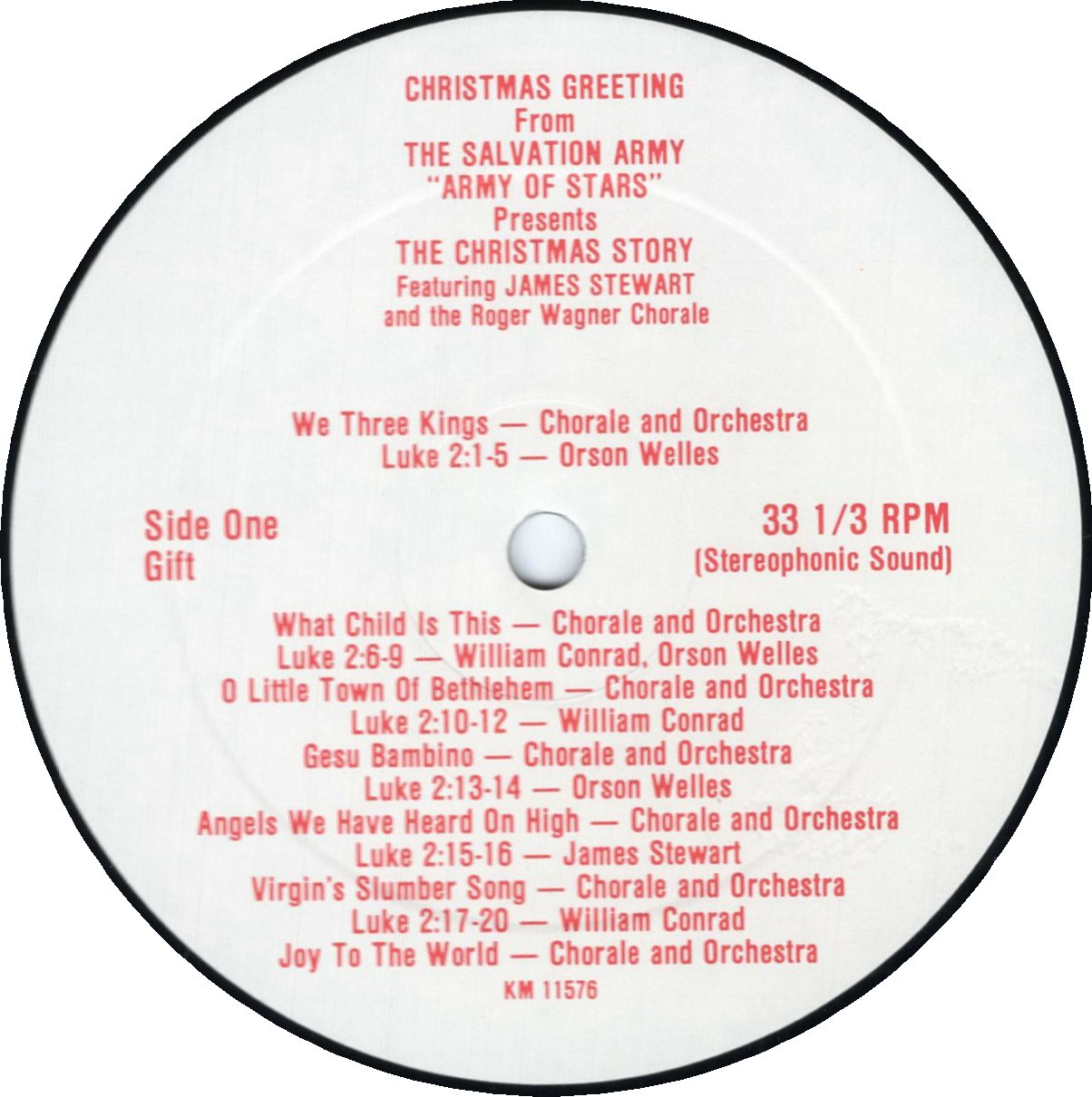 Joining Jimmy are two men with very recognizable voices – Orson Welles and William Conrad. Although Stewart is only listed as appearing on one track, he is also heard at the very beginning of the show and again at the end.