Yesterday, we posted the EP,  The Glenn Miller Story Part 1, from Japan. Today's entry has the same release number, but looks very different from that issue. This one did not have a picture sleeve. Instead it had a two-sided insert, side one of which featured a different photo of Stewart and June Allyson.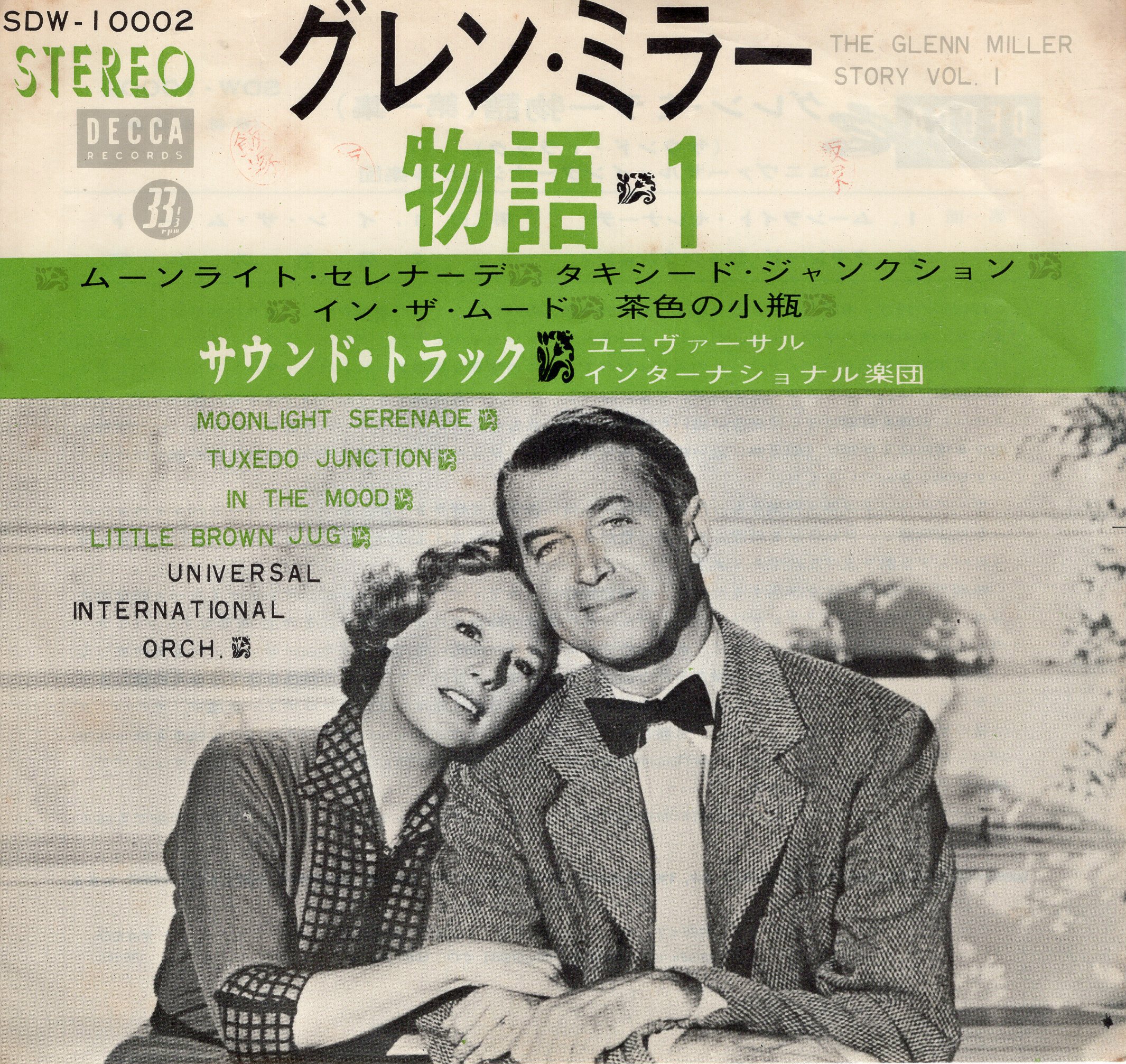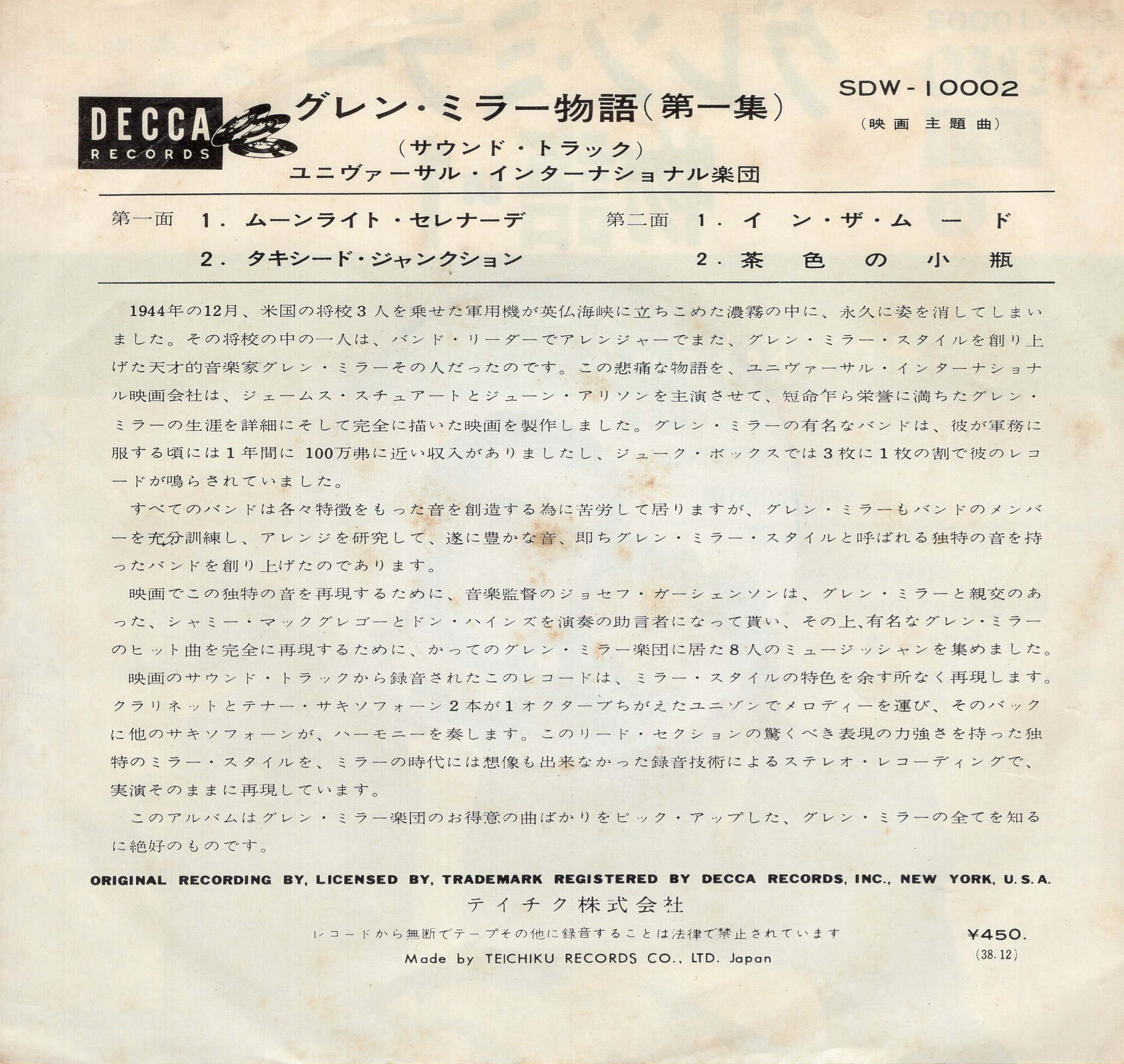 The record itself was contained in a generic Decca sleeve.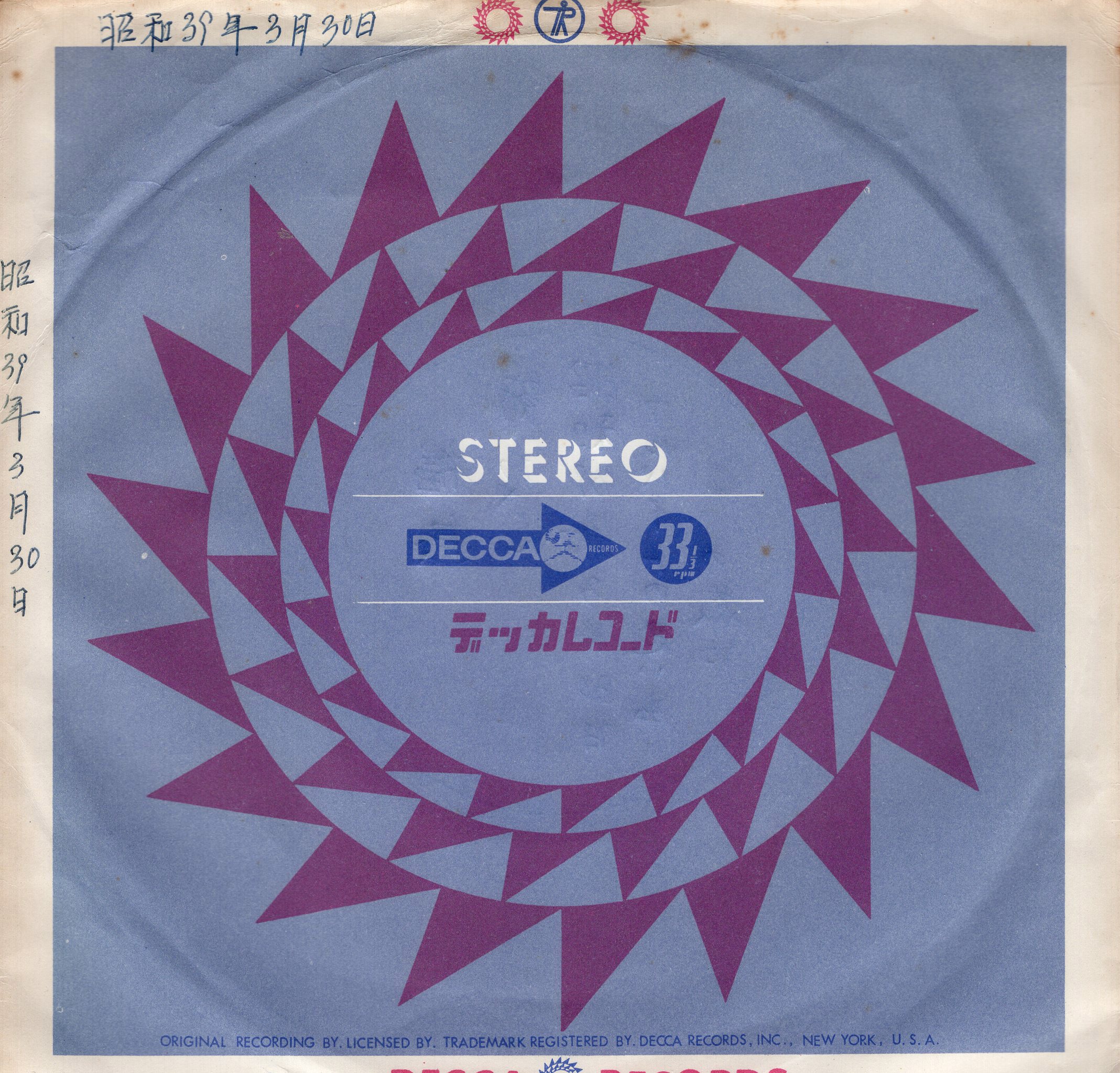 The record labels were also quite different from the other release.