When The Glenn Miller Story soundtrack was issued in Stereo in the mid-80's, the Japanese jacket and label had a different look than those issued in other countries.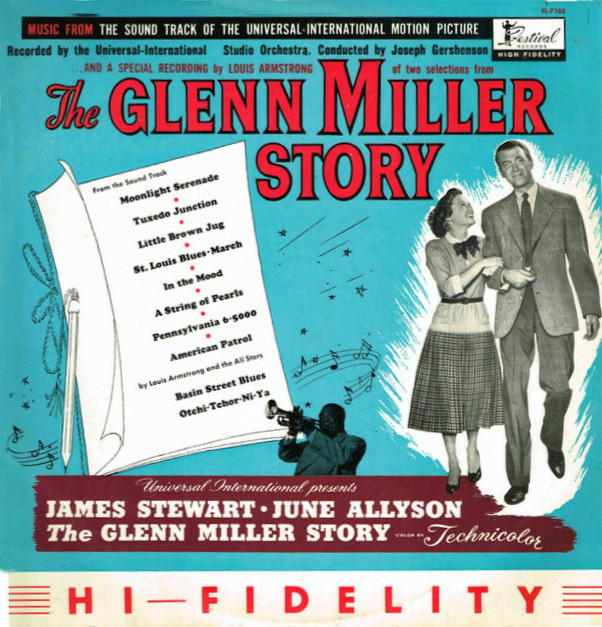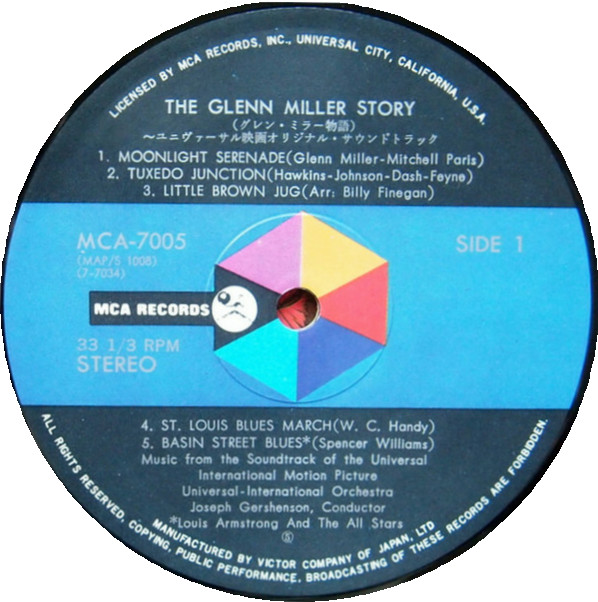 This album was reissued (MCA VIM-7214) with a similar jacket, but labels looking very much like the American labels.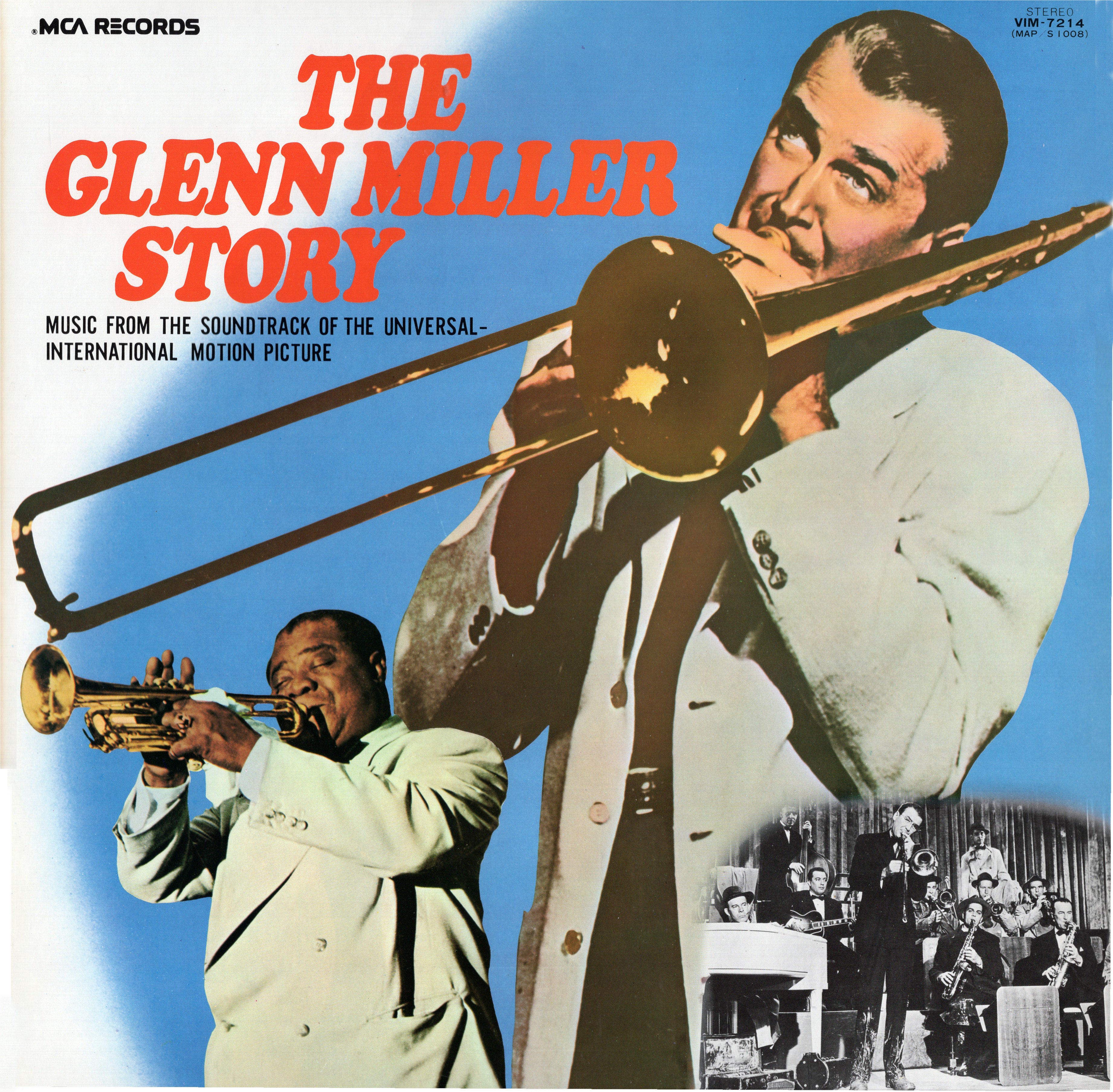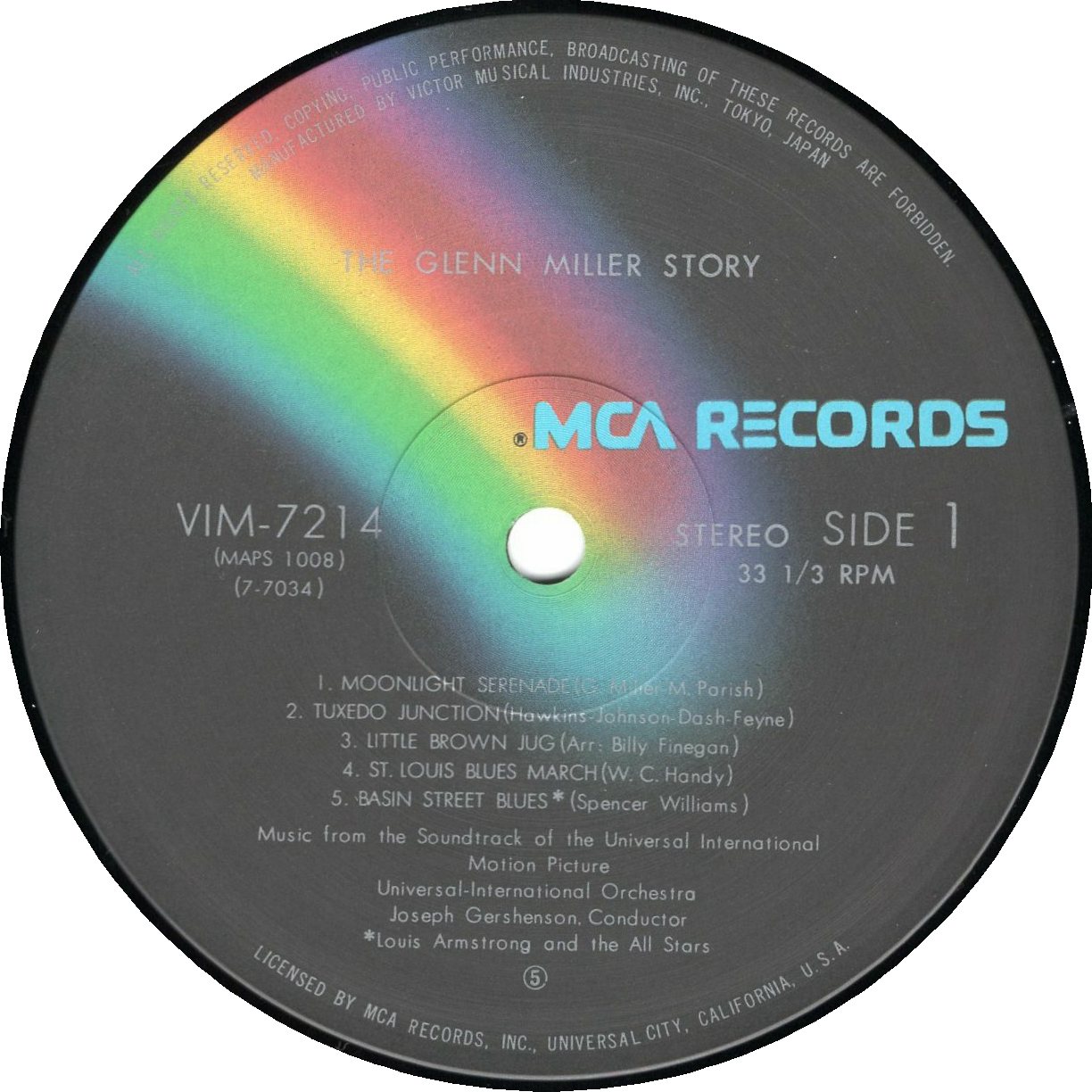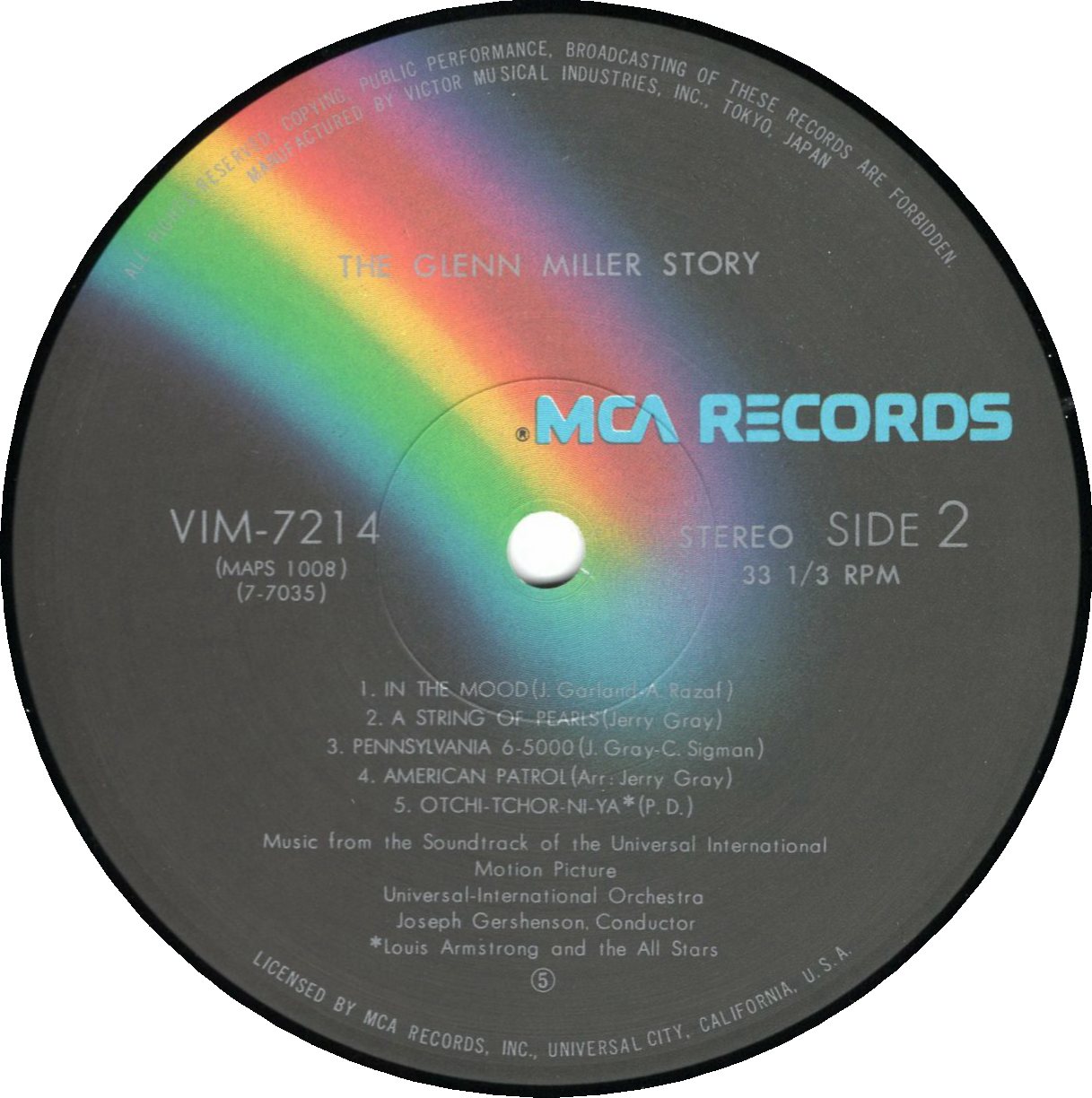 A lyric sheet inserted into the album had this photo from the film on the reverse side.