In 2016, the Spanish company, Vintage Music, issued 100 film soundtracks on CD. Each was issued in a cardboard holder, made to look like a miniature album jacket. Number 0466 in the series is The Glenn Miller Story.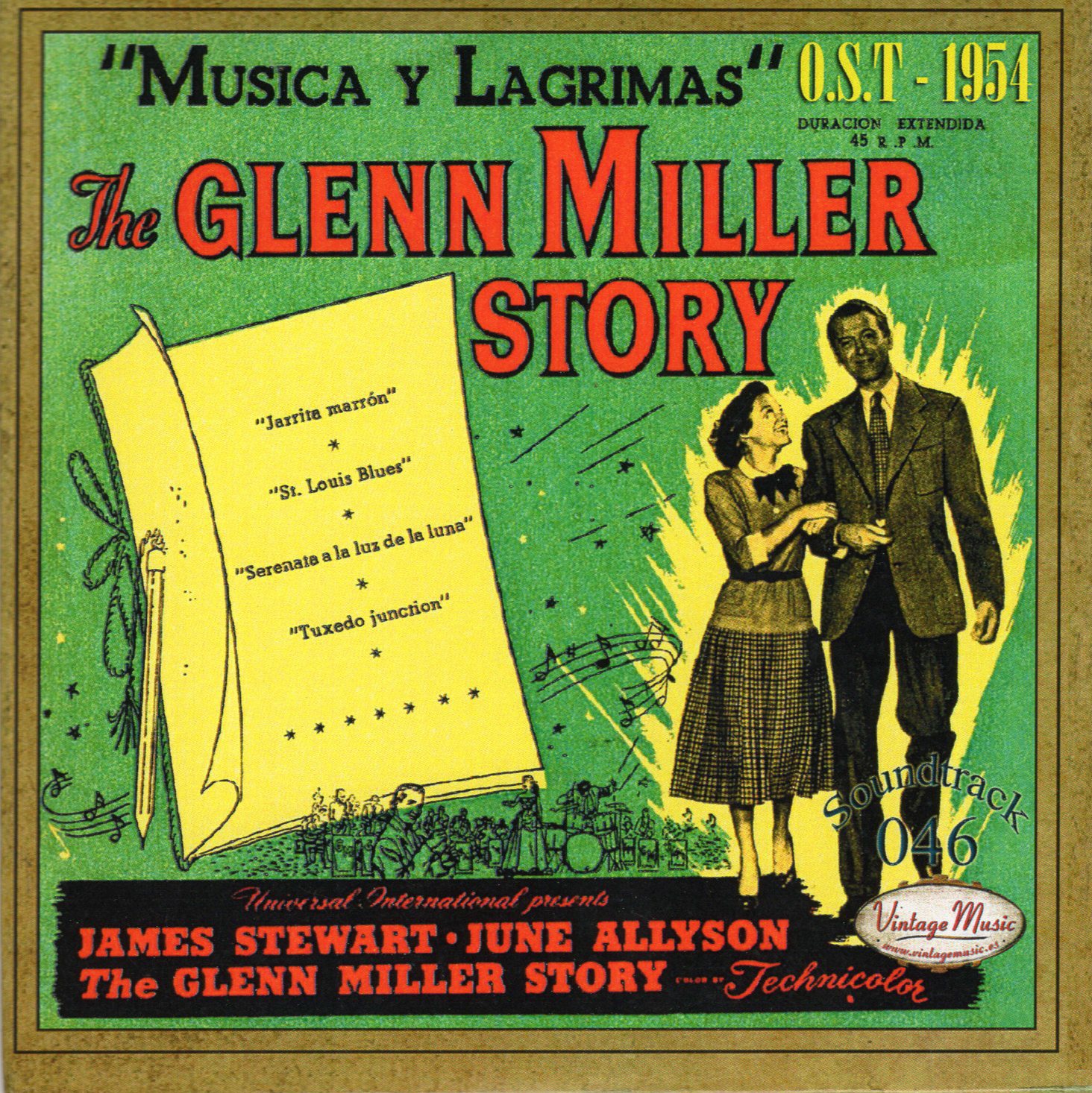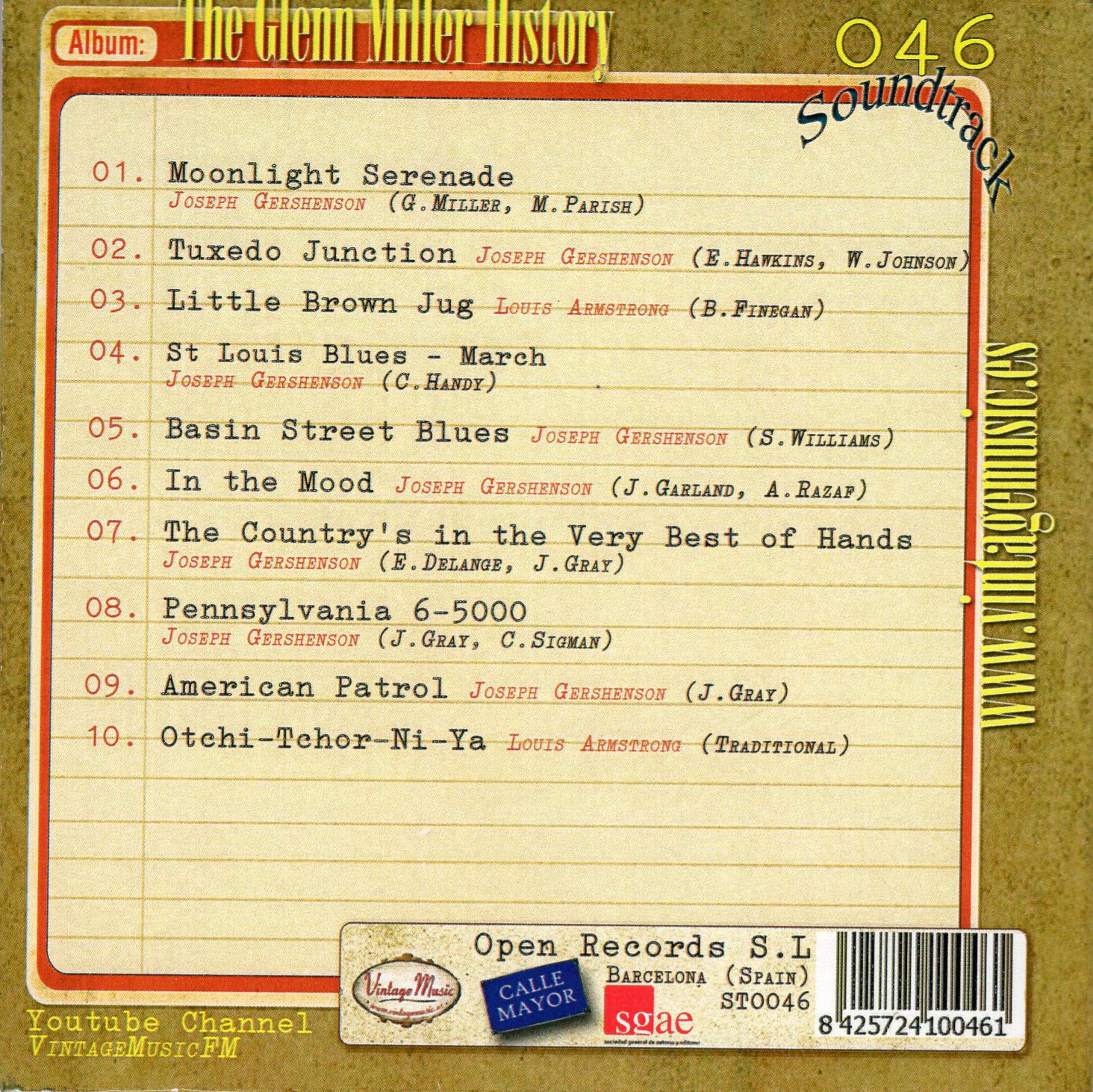 The CD itself was made to look like a vinyl record, with both sides black in color. The "record label" was a photo of part of the sleeve.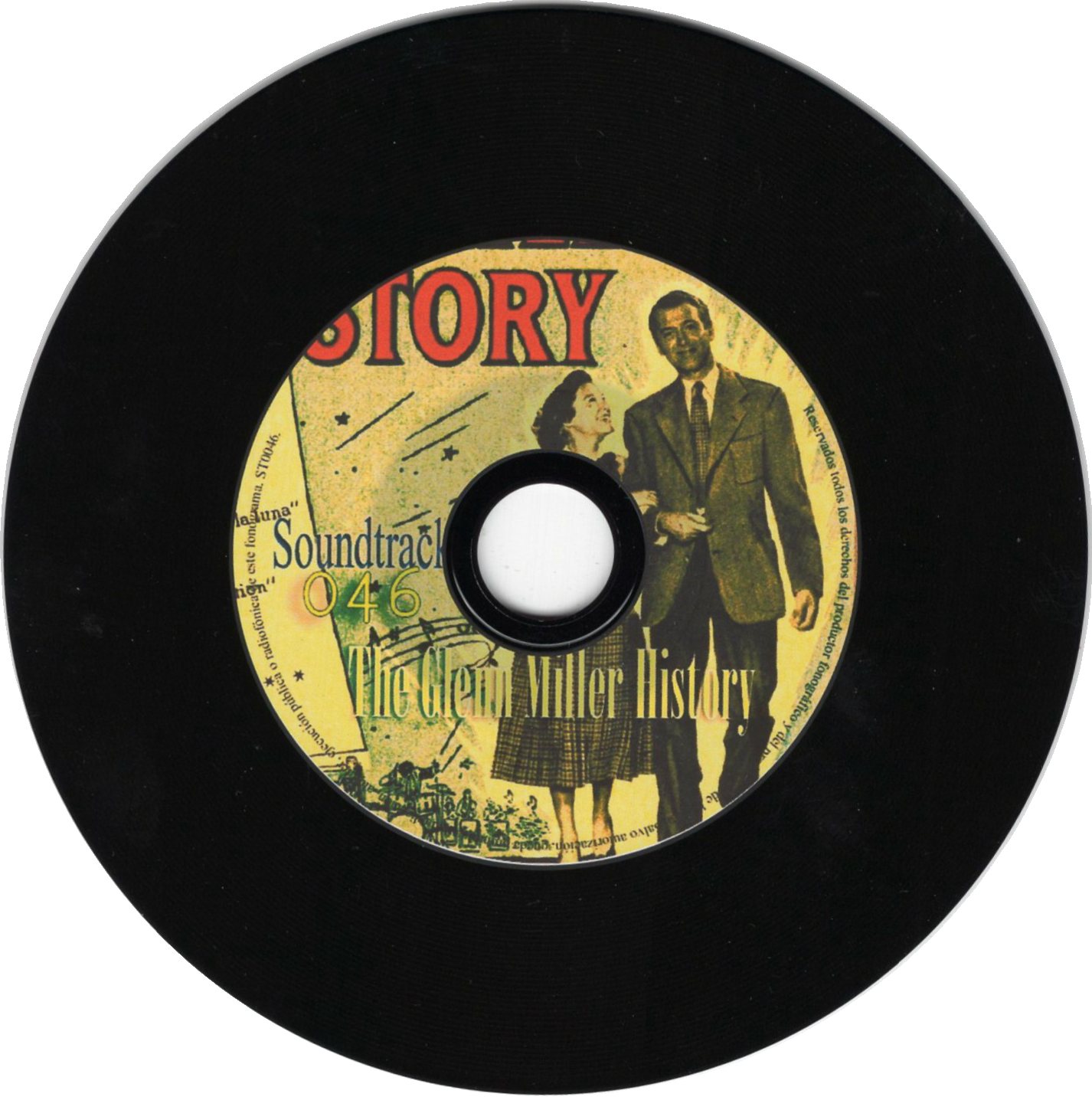 There is a mistake in the song listing on the back of the jacket. Track 7 is listed as The Country's in the Very Best of Hands, a song from Lil' Abner.  In reality, it is A String of Pearls.
Two other Stewart films, Rose Marie and Ziegfeld Girl, are a part of this series. We will cover them separately