There was no soundtrack album for this Jimmy Stewart-Doris Day film, but Whatever Will Be, Will be (Que Sera, Sera) (Jay Livingston/Ray Evans). Day's song from the film became a huge international hit. Her single was issued as both a 78 RPM and a 45 RPM record: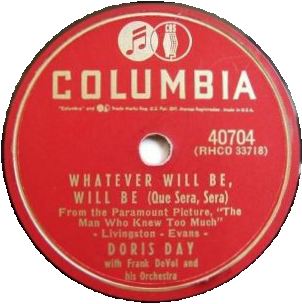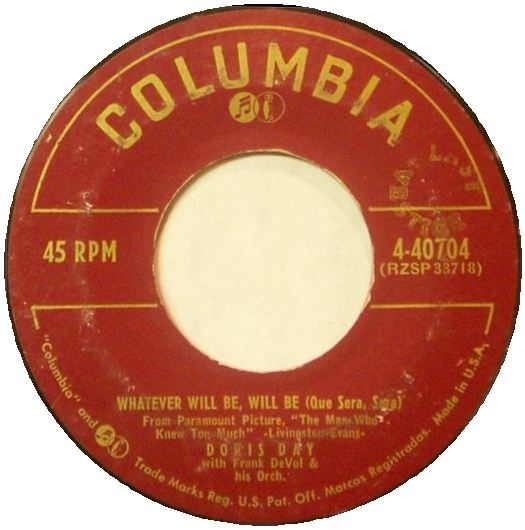 The single was reviewed in Billboard magazine on June 2, 1956: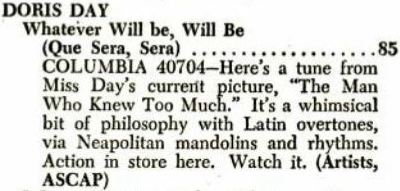 A few weeks later, in the June 23rd issue, it was named one of the week's best buys: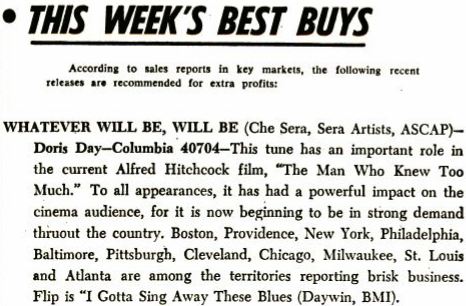 Her recording entered the Billboard Top 100 chart at #78 on June 23, 1956. It remained on the chart for 27 weeks, rising as high as #2.
The sheet music for the song was also a best seller and carried a photo of Miss Day and Stewart: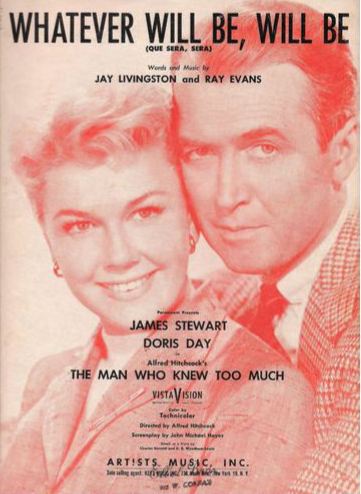 So just how did this song make its was into the film? This segment from an article in the August 26, 2000, edition of Billboard says it was the only way to get Jimmy to star in the film.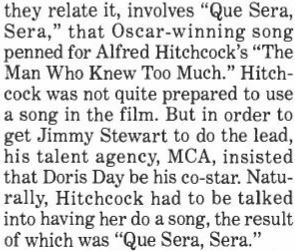 There was another version of the song released at the time and, in fact, Eddy Howard's record was reviewed by Billboard on the exact same date as Day's.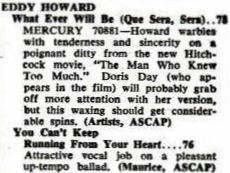 In the same issue, Mercury ran this display ad for his recording: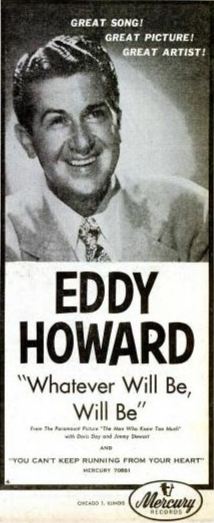 While the Doris Day version is well-known to this day and has been issued countless times on albums and CD's, Mr. Howard's version is long forgotten. To help remedy that, we'll include his version here.