This show is also sometimes known as Sheriff Gabe, Elderly Sheriff and Put Out to Pasture. It was broadcast on November 22, 1953. Again, thanks to The Fresno Bee, Fresno, CA, we have a short newspaper preview of the story line.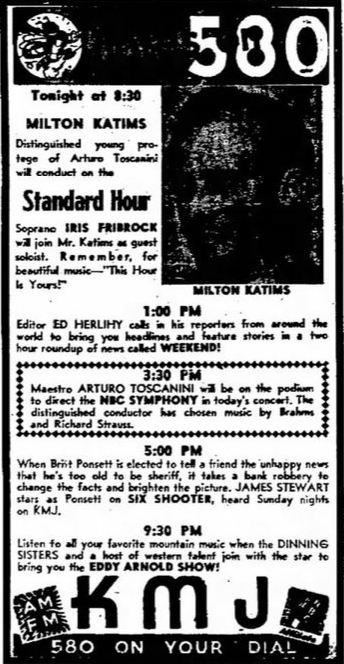 Joining Stewart in the cast are Herb Vigran as Breezy, John Stephenson as Alf Crandall, Lamont Johnson as Mark Fawcett, Dallas McKennon as Jim Waterby and Bill Johnstone as Gabe Starbuck.
Gabe Starbuck has been the sheriff of Yellow Crest for 40 years and the townspeople believe that he is too old to do the job any longer. But, after he catches some bank robbers, he gets to keep his job.
Act 1:
Act 2:
Here is a photo of Stewart going over a script with the show's producer, Jack Johnstone.