This is the first show for new announcer, John Wald. The title is sometimes listed as Mrs. Billy Stark or Outlaw's Wife.
Stewart's supporting cast included Lillian Buyeff as Helen Bricker (Mrs. Billy Stark), Ken Christy as Jim Pincher, Herb Vigran as Buck Thompson, Parley Baer as Seth and Will Wright as Tim Slater and Strad Bricker.
The Syracuse Herald-American, Syracuse, NY, carried this photo ad for the show on the day of broadcast, January 24, 1954.

In the Albuquerque Journal, Albuquerque, NM, the program was listed as a part of the entire Sunday line-up for station KOB.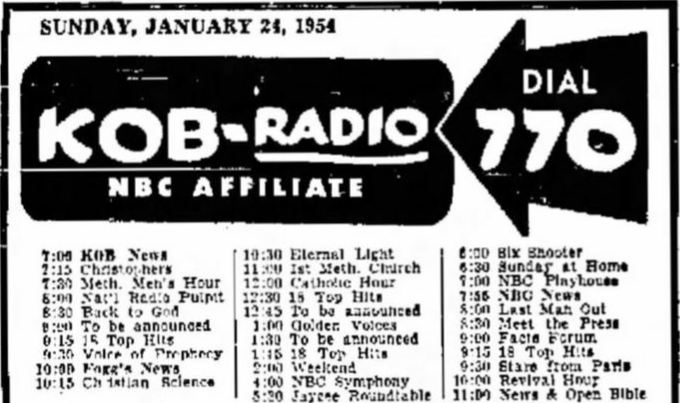 Britt is in the town of Yellow Crest, when he runs into Helen Bricker, whose husband is a bank robber and killer who is scheduled to be executed that night. The townspeople want to drive Helen from the town, but Britt stops them and in doing so, learns a secret about Helen.
Act 1:
Act 2: