Jimmy Stewart made his third of six appearances on U.S. Steel's Theatre Guild on the Air on September 26, 1948, in the play That's Gratitude. According to the contract, Stewart was to be paid $2500 for his appearance: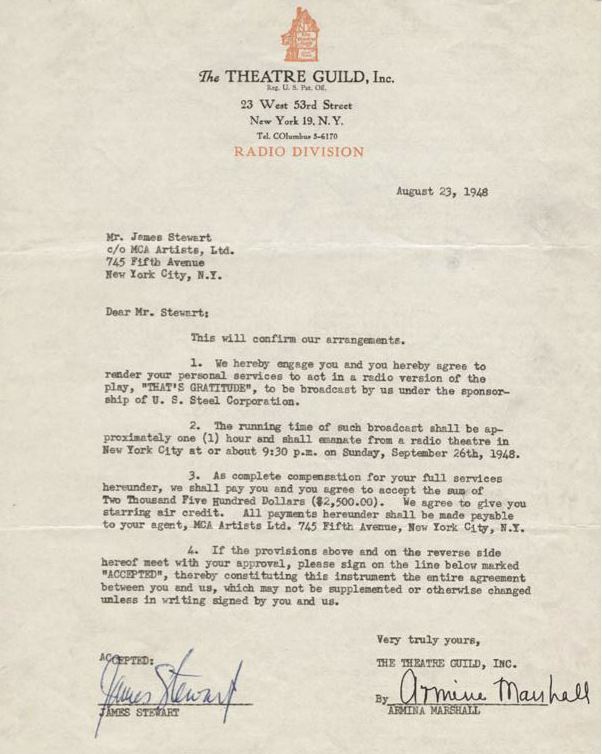 Many of the newspaper previews for the program featured Stewart's photo. The first one is from the Florence Morning News, Florence, SC, on the day of the broadcast:

Also from the day of the broadcast are these two from the Racine Journal-Times, Racine, WI, and The Des Moines Register, Des Moines, IA.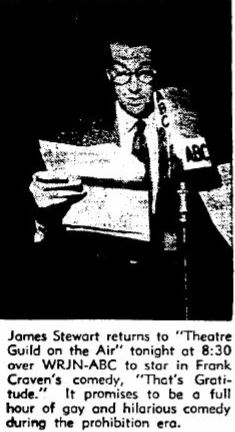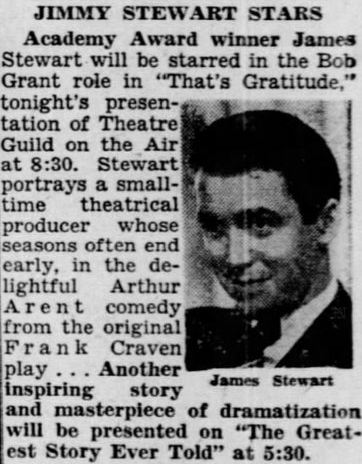 The Racine Journal-Times also carried this display ad: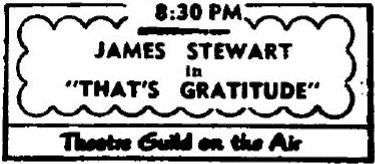 Although the audio for the show is not available, we did recently have the opportunity to read the script which is a part of the Theatre Guild Archive at the Beinecke Rare Book and Manuscript Library on the campus of Yale University in New Haven, CT.
The original play was written by Frank Craven and it was adapted for radio by Arthur Arent. The cast members included: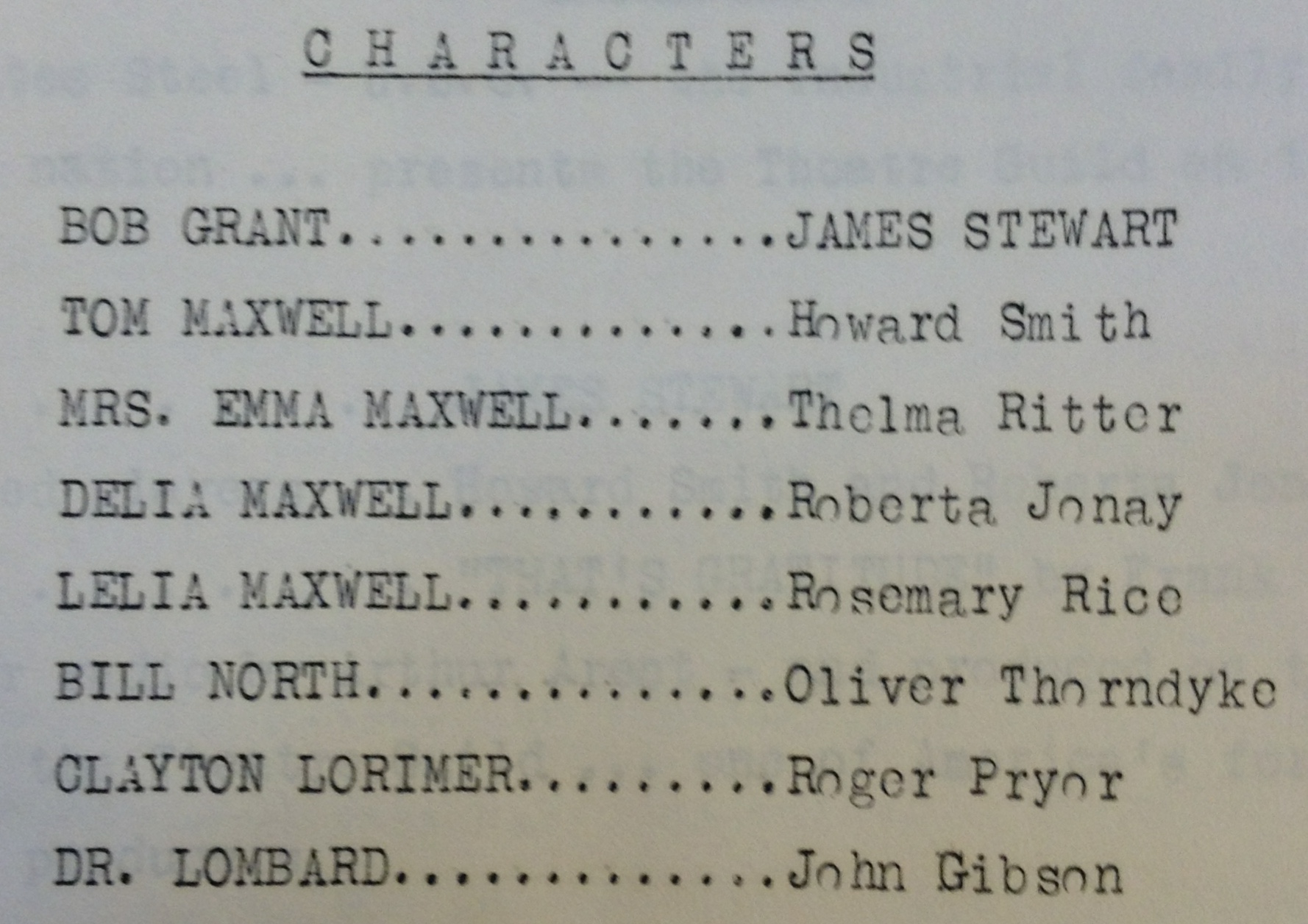 In addition, the song Thine Alone was sung by Marjoria Hammill.
At the end of the program, announcer Norman Brokenshire also added these credits: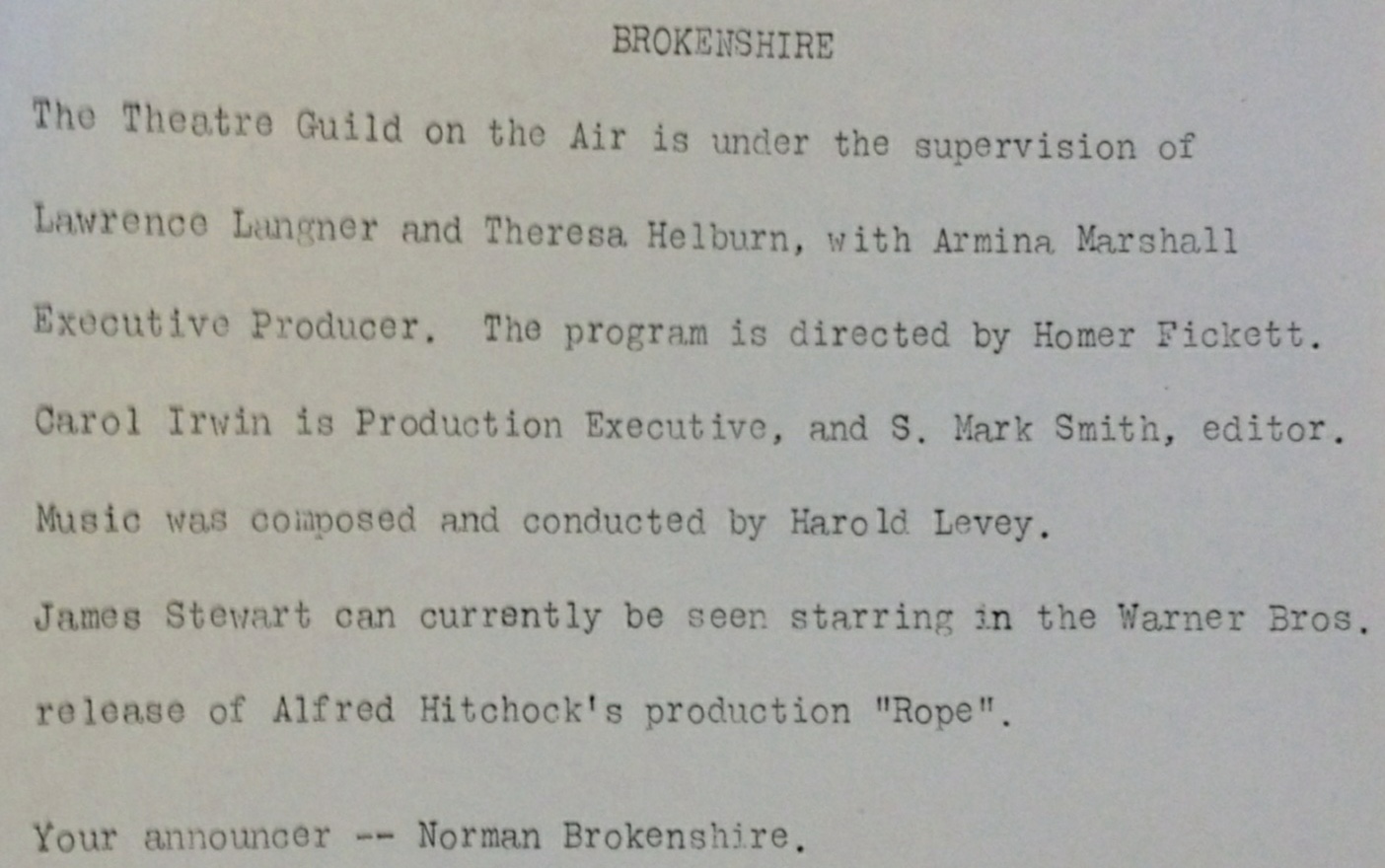 Here is the entire script, minus commercials, for you to read.