This French CD version of the Vertigo soundtrack was released in 2012 by Editions Milan Music (399 446-2). Here are scans of the front and back of the insert.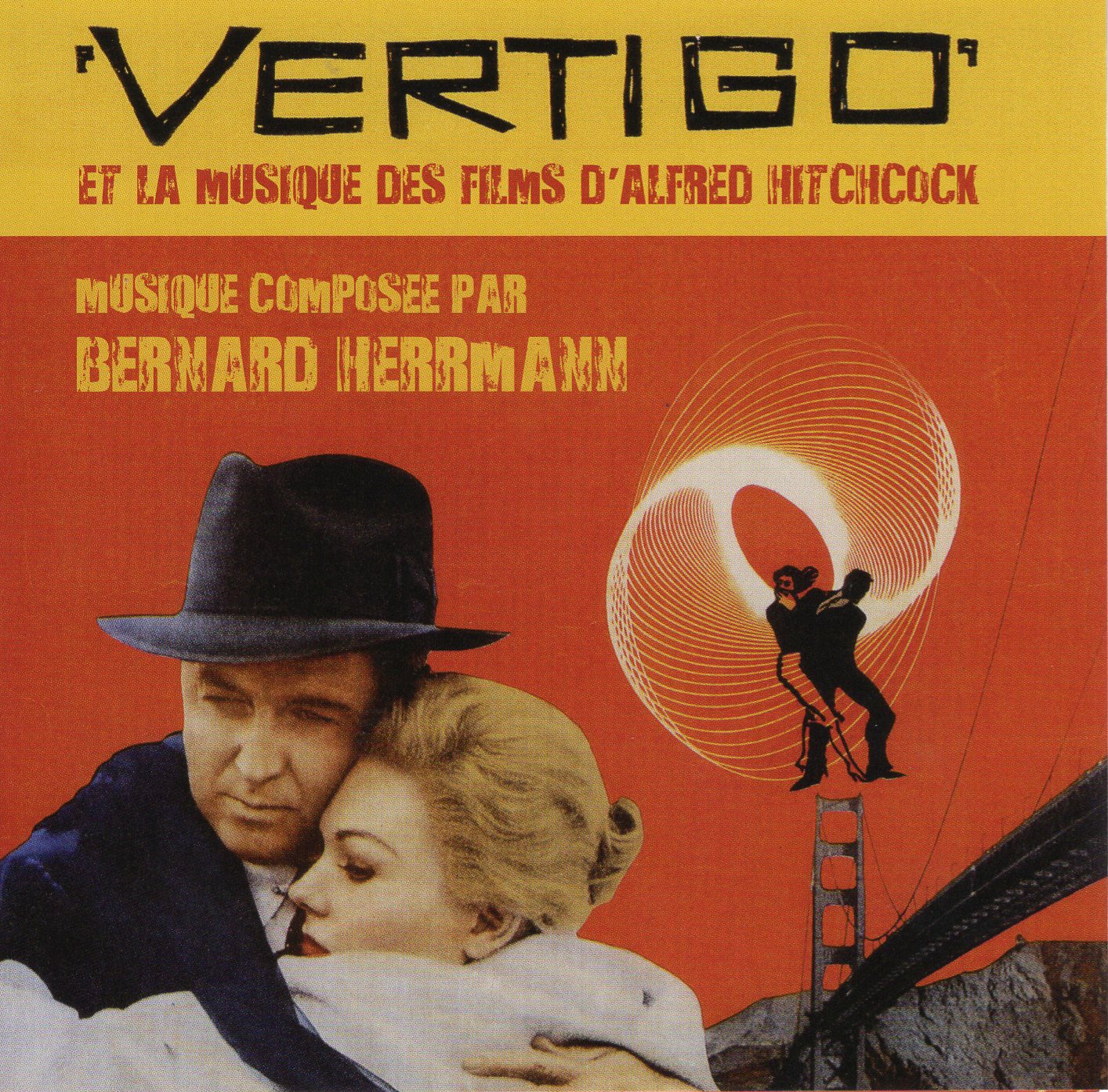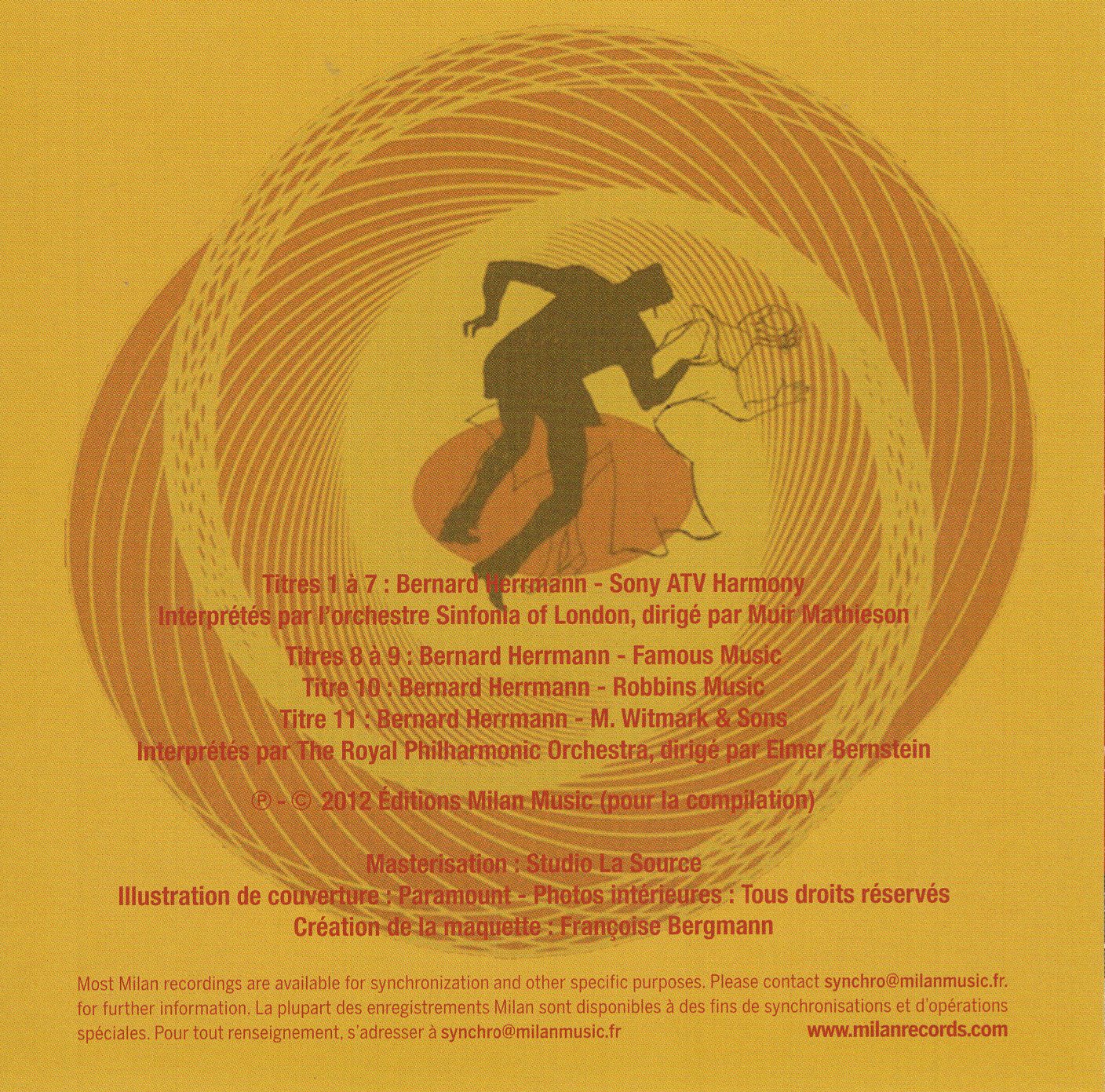 The insert opened to revel this information.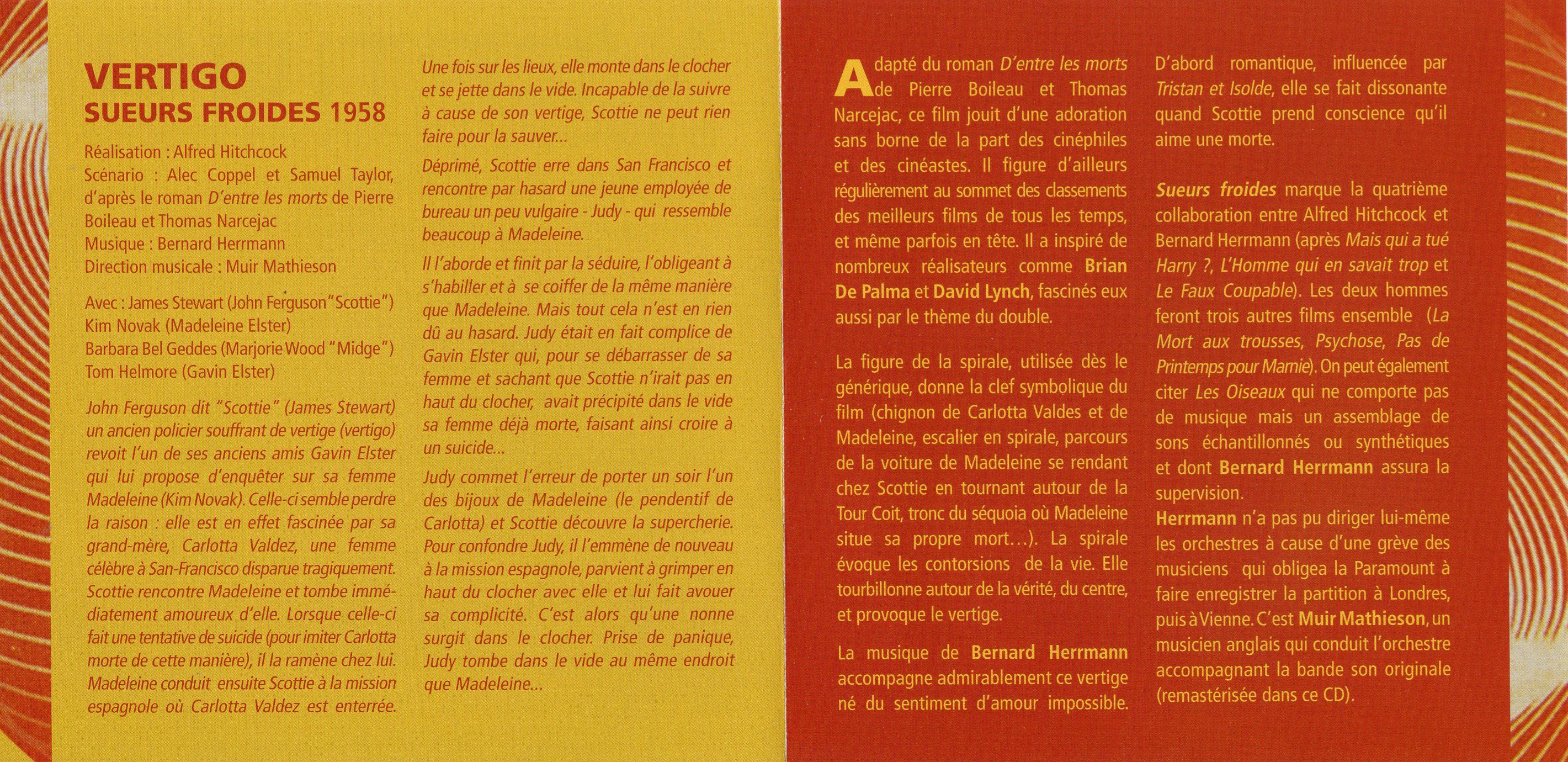 The back of the CD listed the song titles and other information.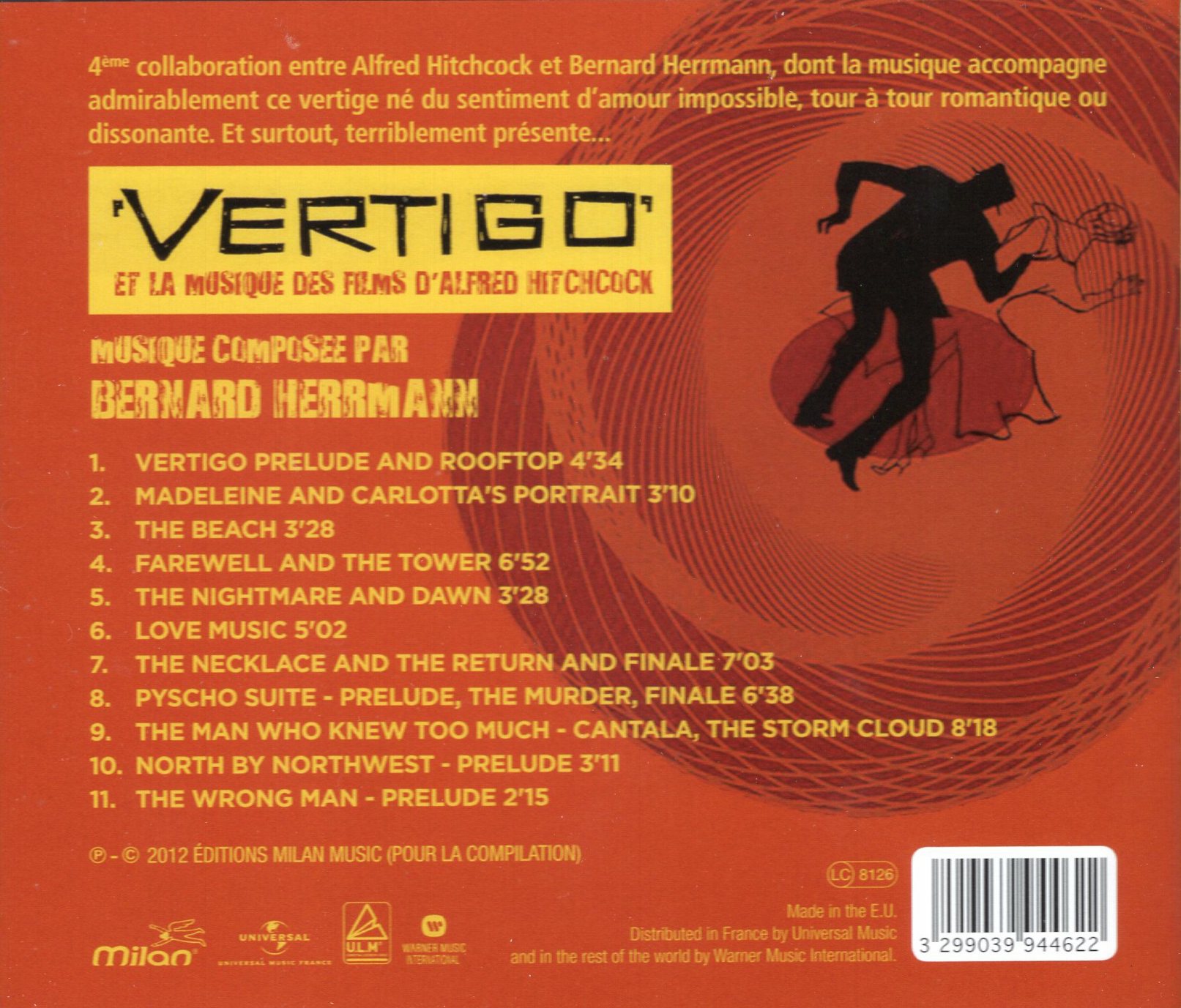 The disc itself was printed with a photo from the film showing Stewart from above as he walked down the stairs.