Picture discs have always provided a special niche for the record collector. From the Vogue 78 RPM's of the 40's to the heyday of the genre in the 80's and 90's, many collectors have sought these out as prizes to add to their collections. Now there's finally one for Stewart collectors as well.
The soundtrack for Vertigo was made in England and released on the Doxy label (DOP 8009) in December of 2016.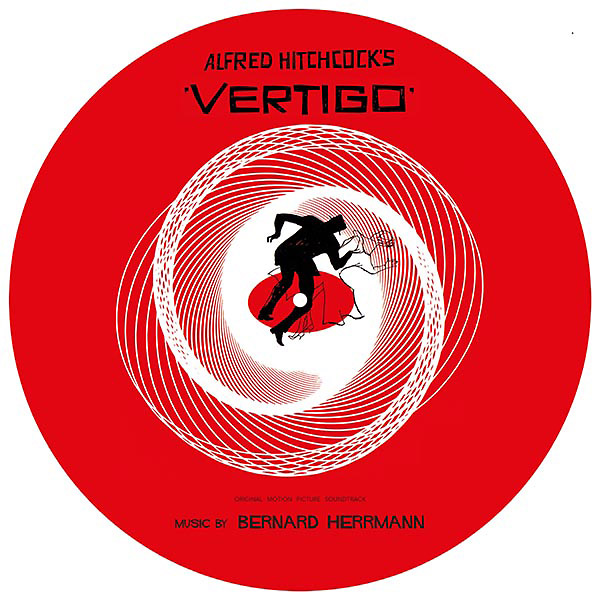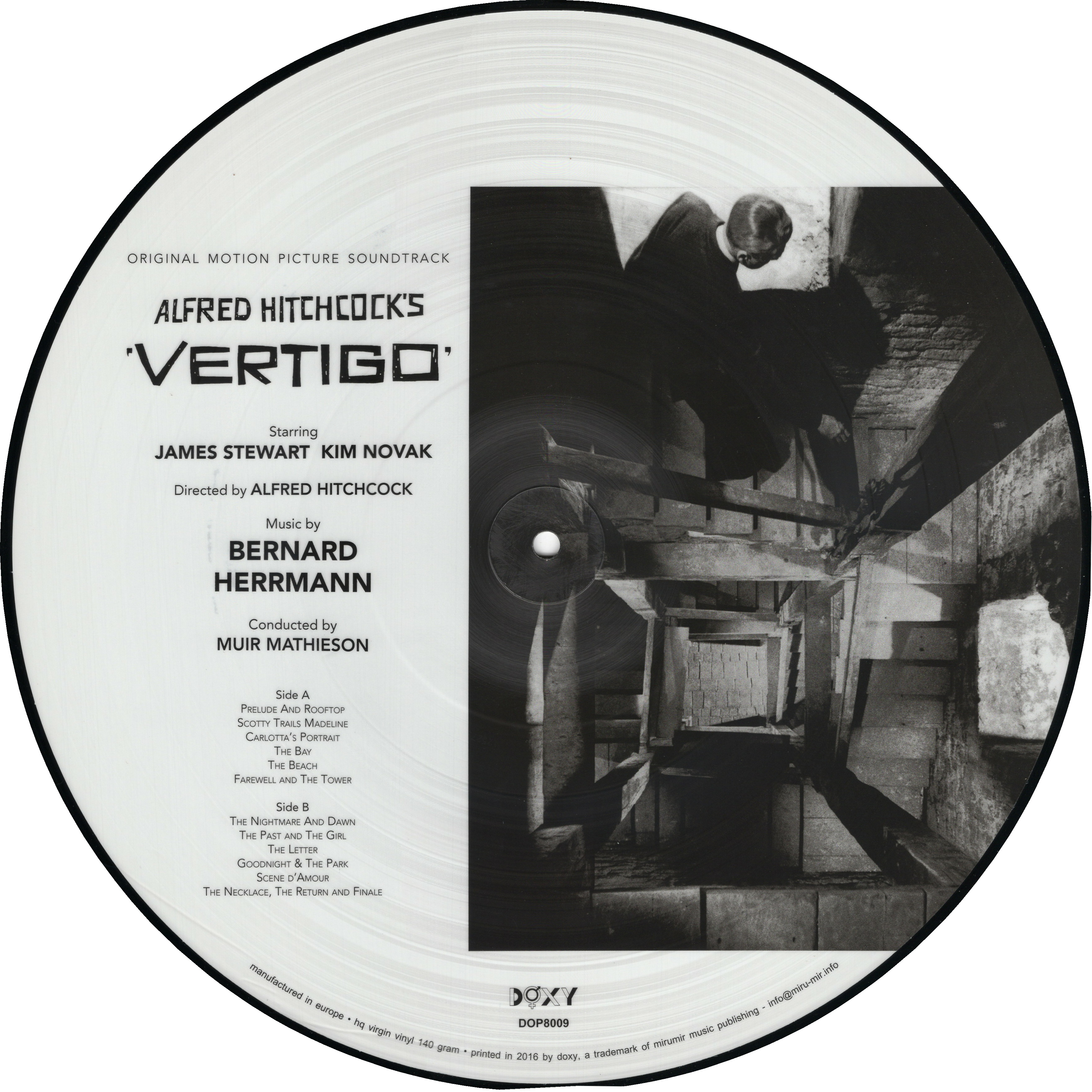 The disc has all the same tracks found on the original album. It was issued in a clear, heavy vinyl sleeve.