When released in The Netherlands, the packaging for the Vertigo soundtrack was very much different than that of most other countries. Most releases around the world utilized the iconic swirl design like the example below.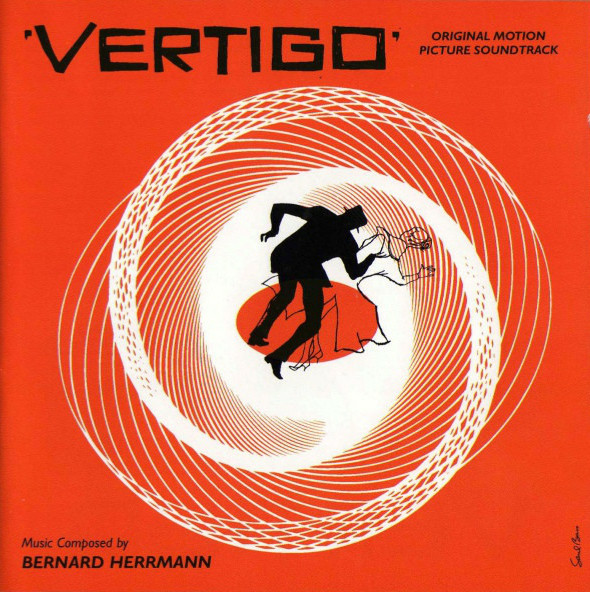 However, the Dutch used a completely different design.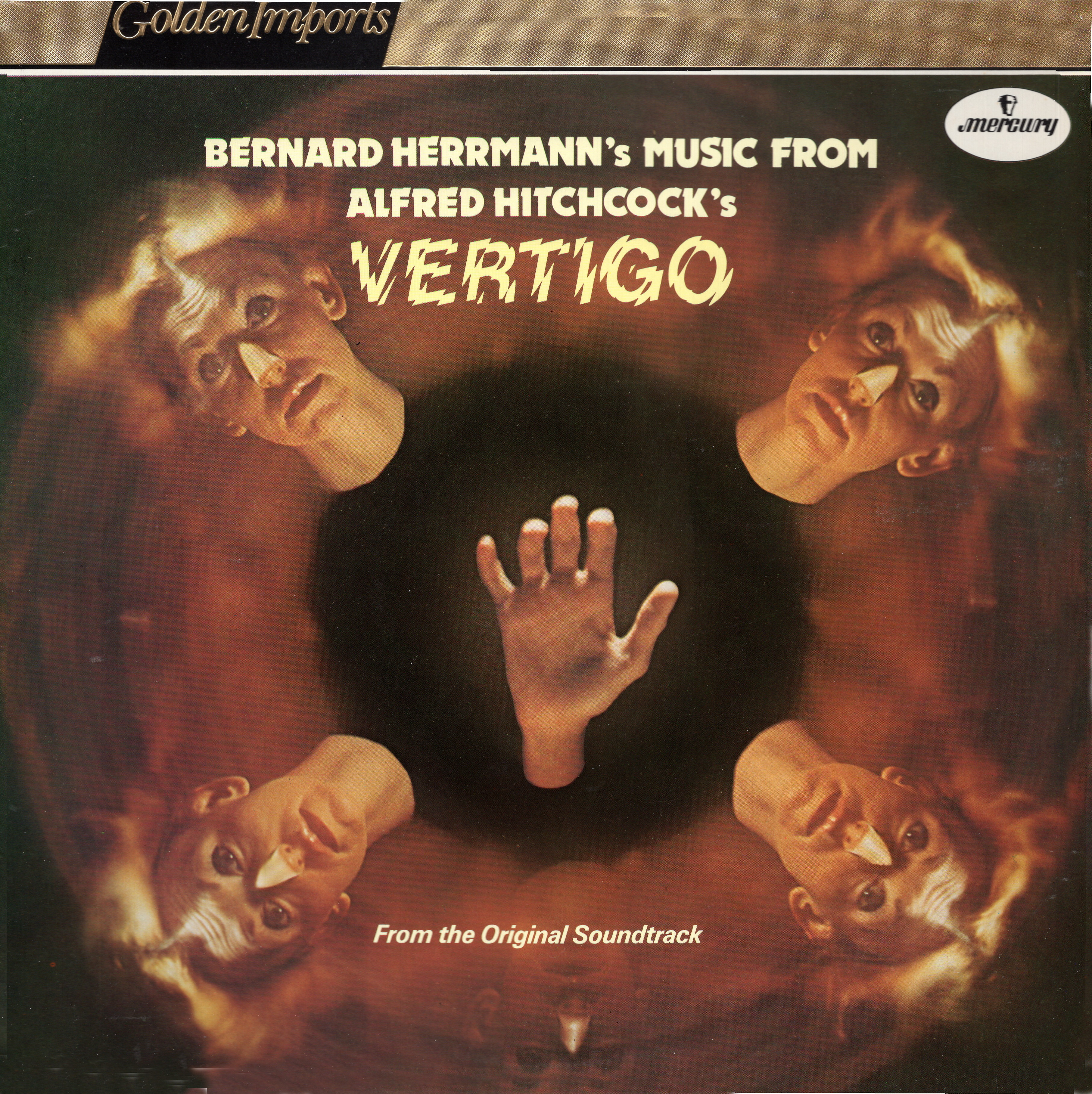 The reverse of the jacket had information about each song.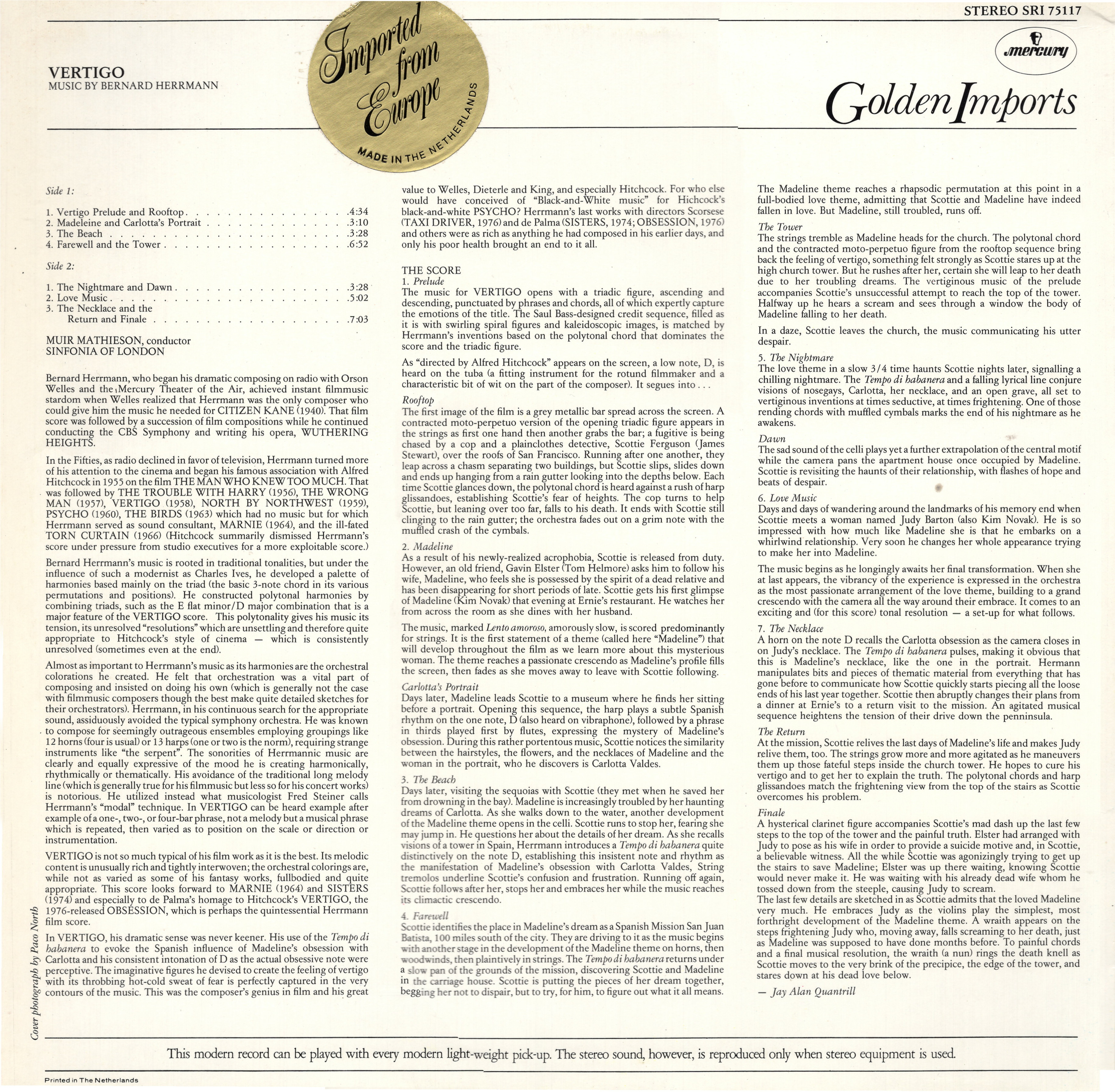 Like the jacket, the labels are printed in English.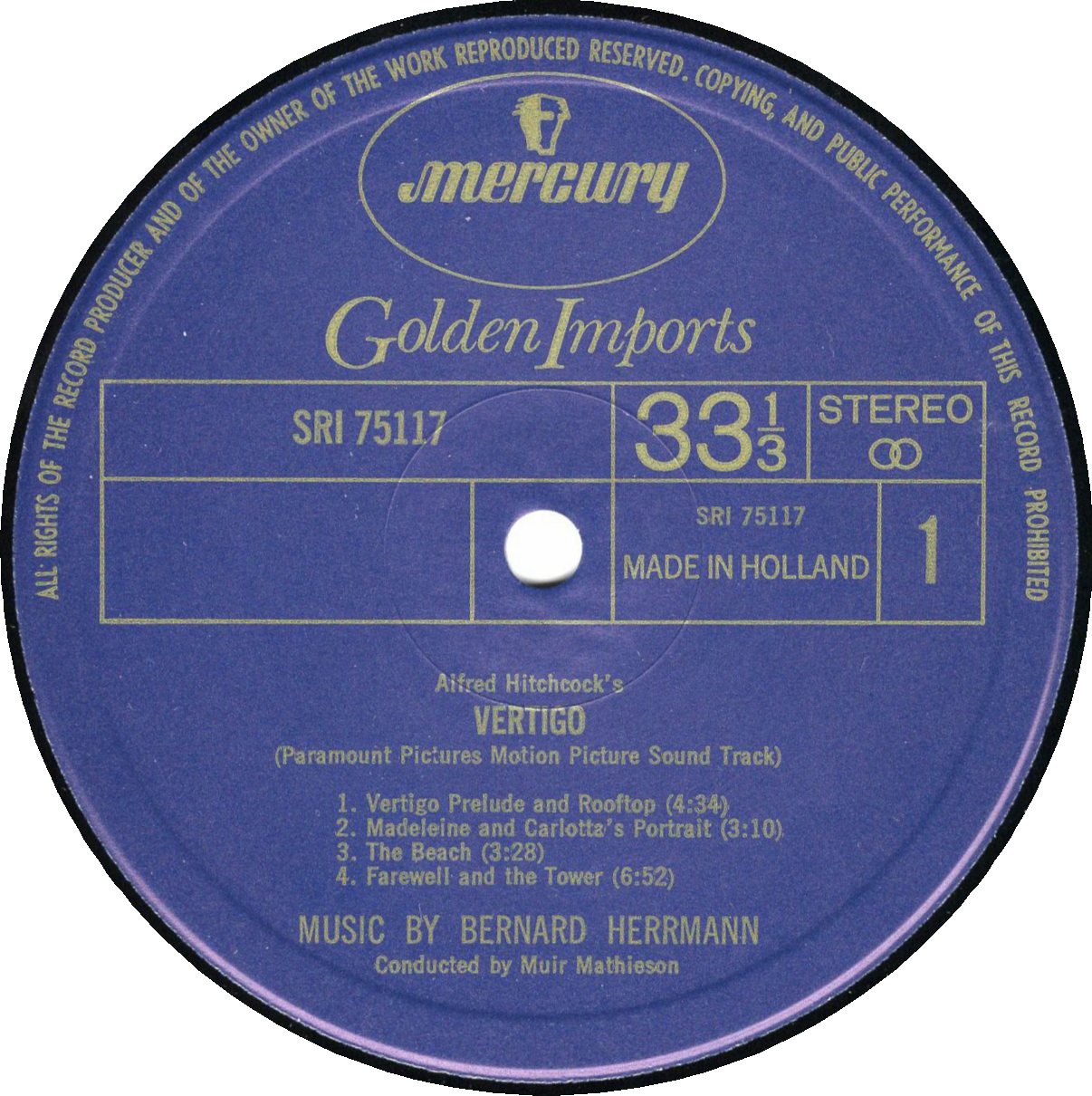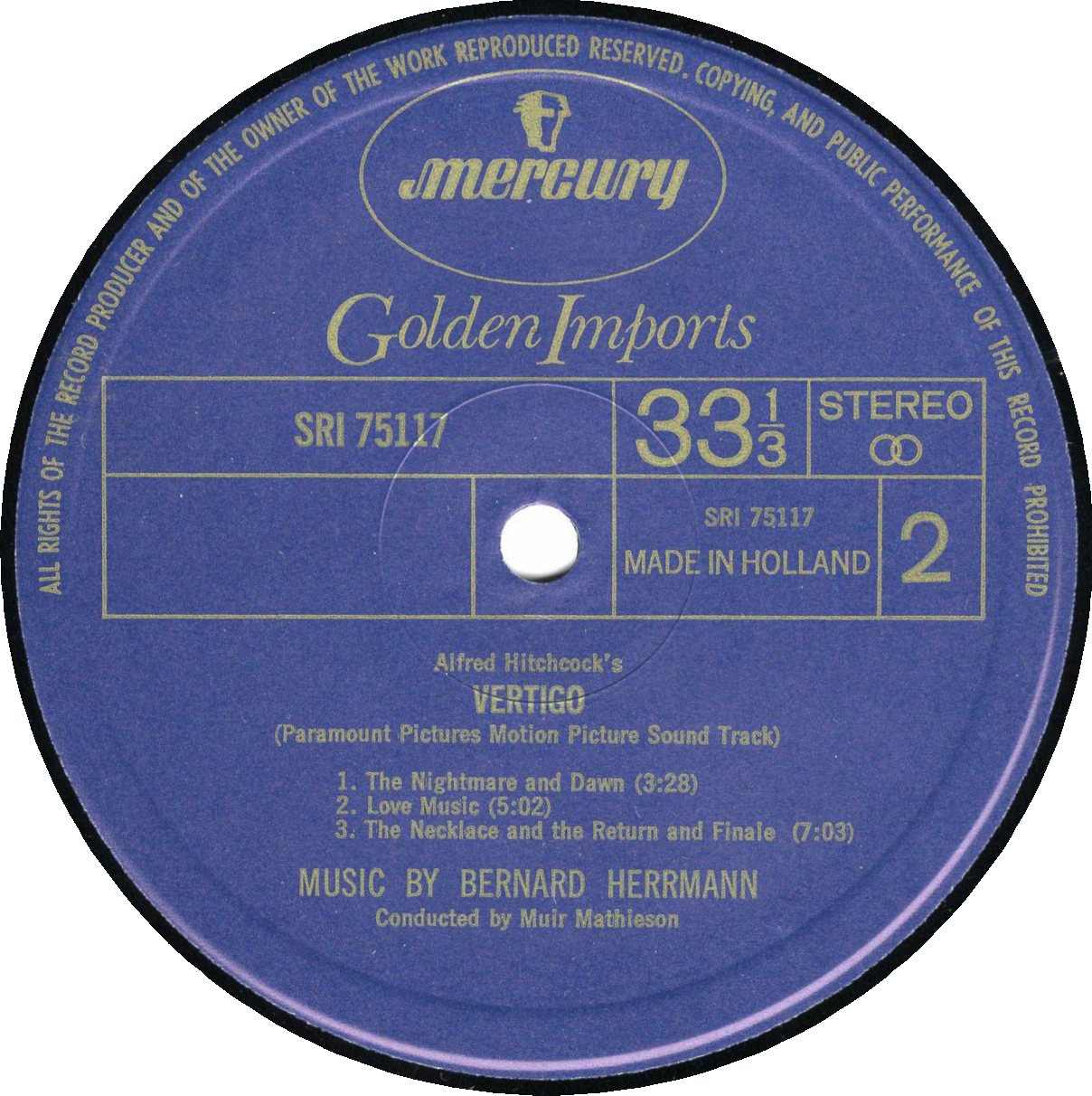 The album is more about Bernard Herrmann's score than it is about the movie. In fact, the stars of the film, Jimmy Stewart and Kim Novak, are not mentioned anywhere on the packaging.