The 10-inch 78 RPM disc was issued in the U.K. (VS3 – CA-15670). According to the label, this record was issued on behalf of the Cinematograph Trade Benevolent Fund.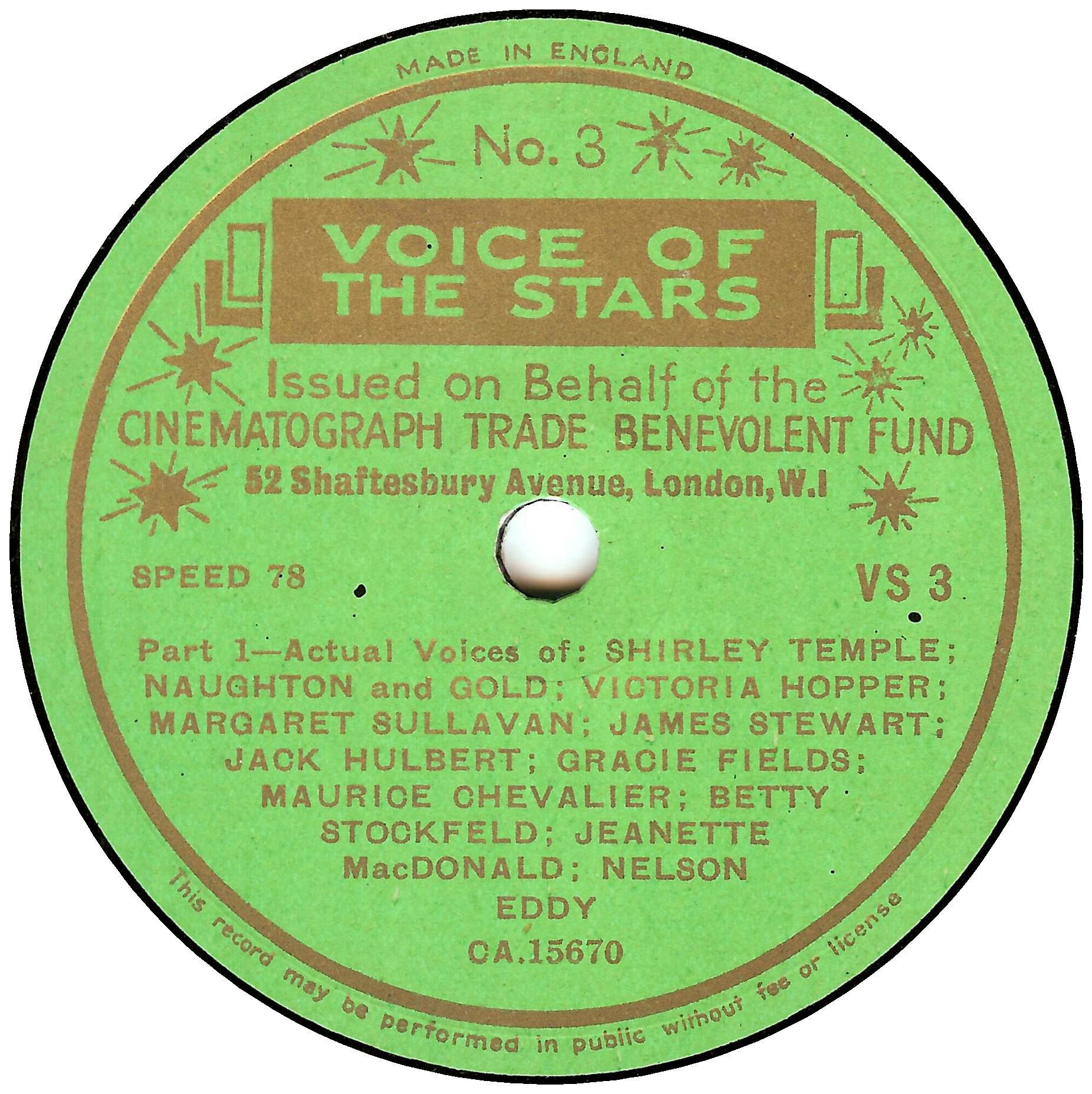 Stewart and Margaret Sullavan are heard in a short scene from the 1936 film, Next Time We Love. This same clip had been used on the 10-inch album, Film Stars on Parade.
The audio is taken directly from the record and it is somewhat scratchy.