Several new soundtrack items from the Jimmy Stewart-Kim Novak film, Bell, Book and Candle, have recently come to our attention. The first of these items to arrive is a 7-inch, 45 RPM, Spanish EP (Colpix 17.067). The EP features six, rather than the normal four tracks usually found on such discs. The performers are Pete and Conte Candoli, who portrayed musicians at the Zodiac Club in the film.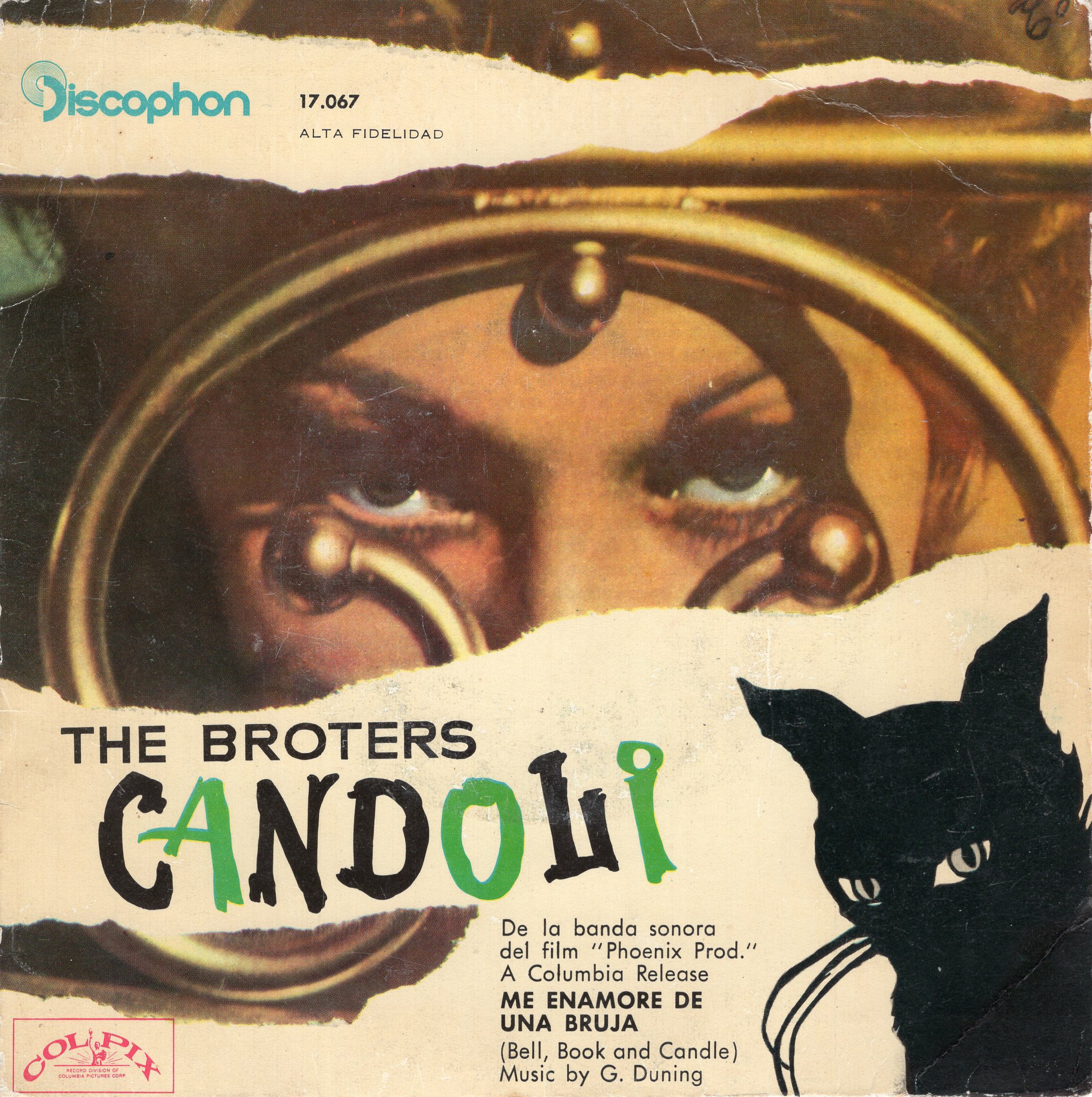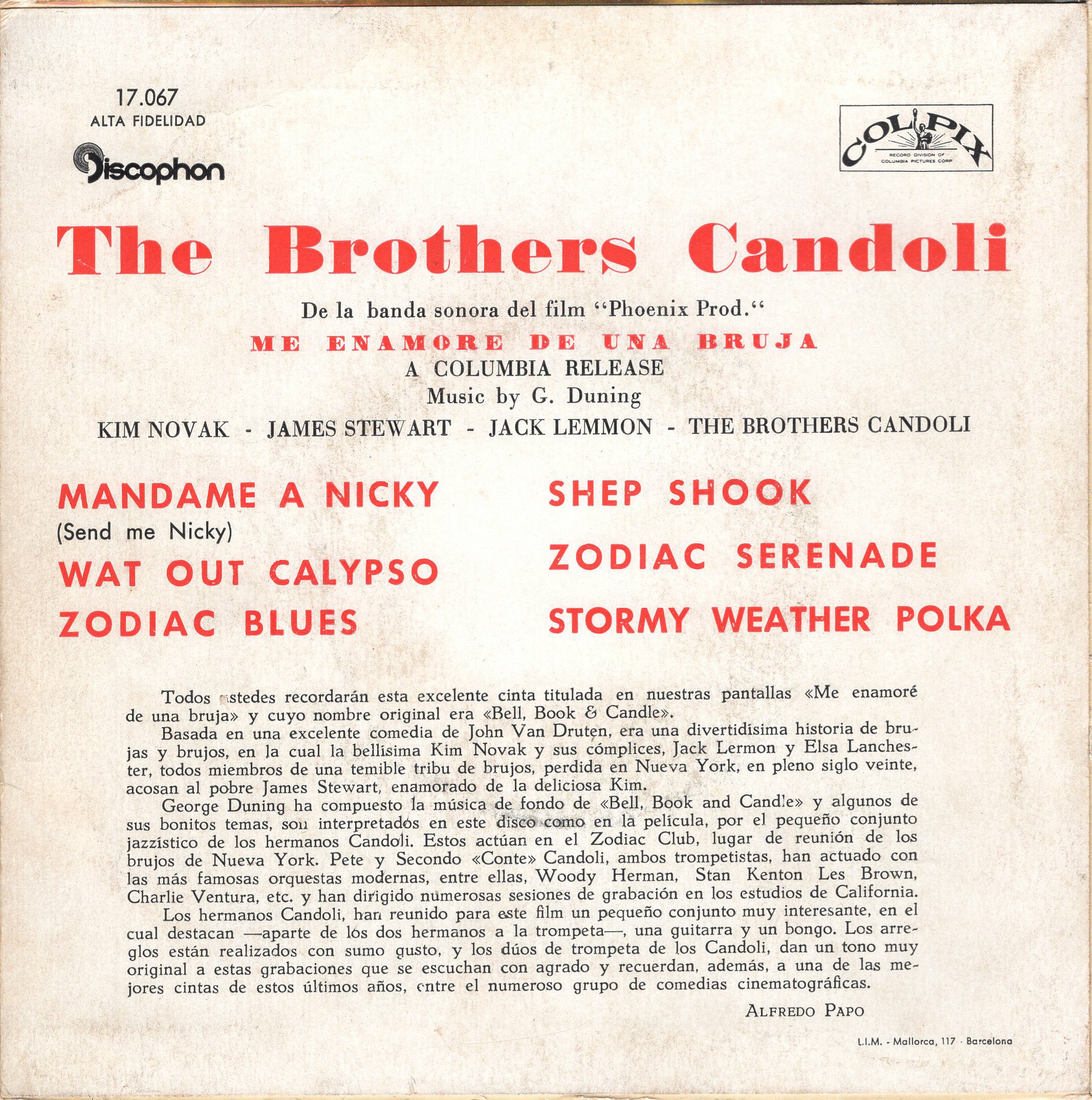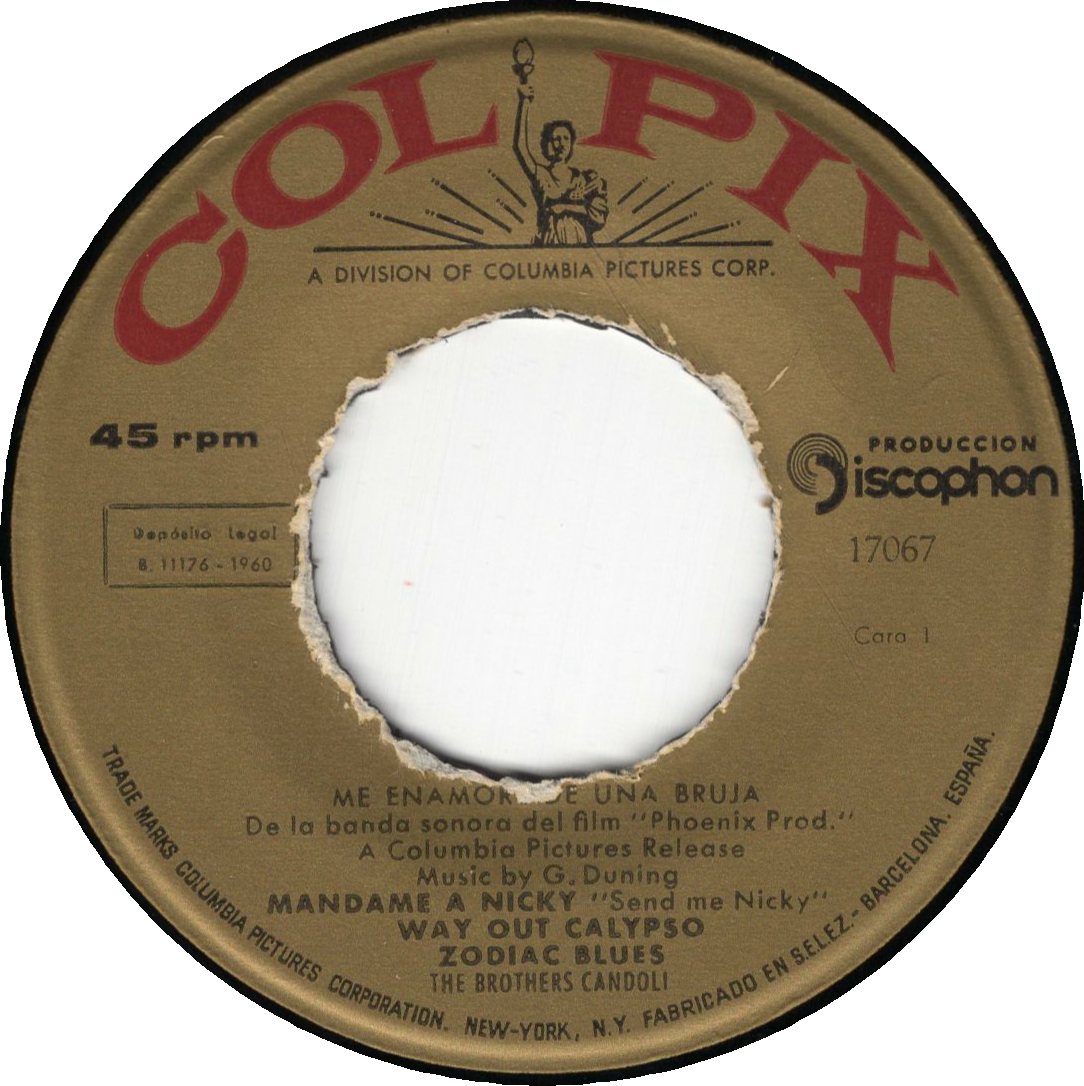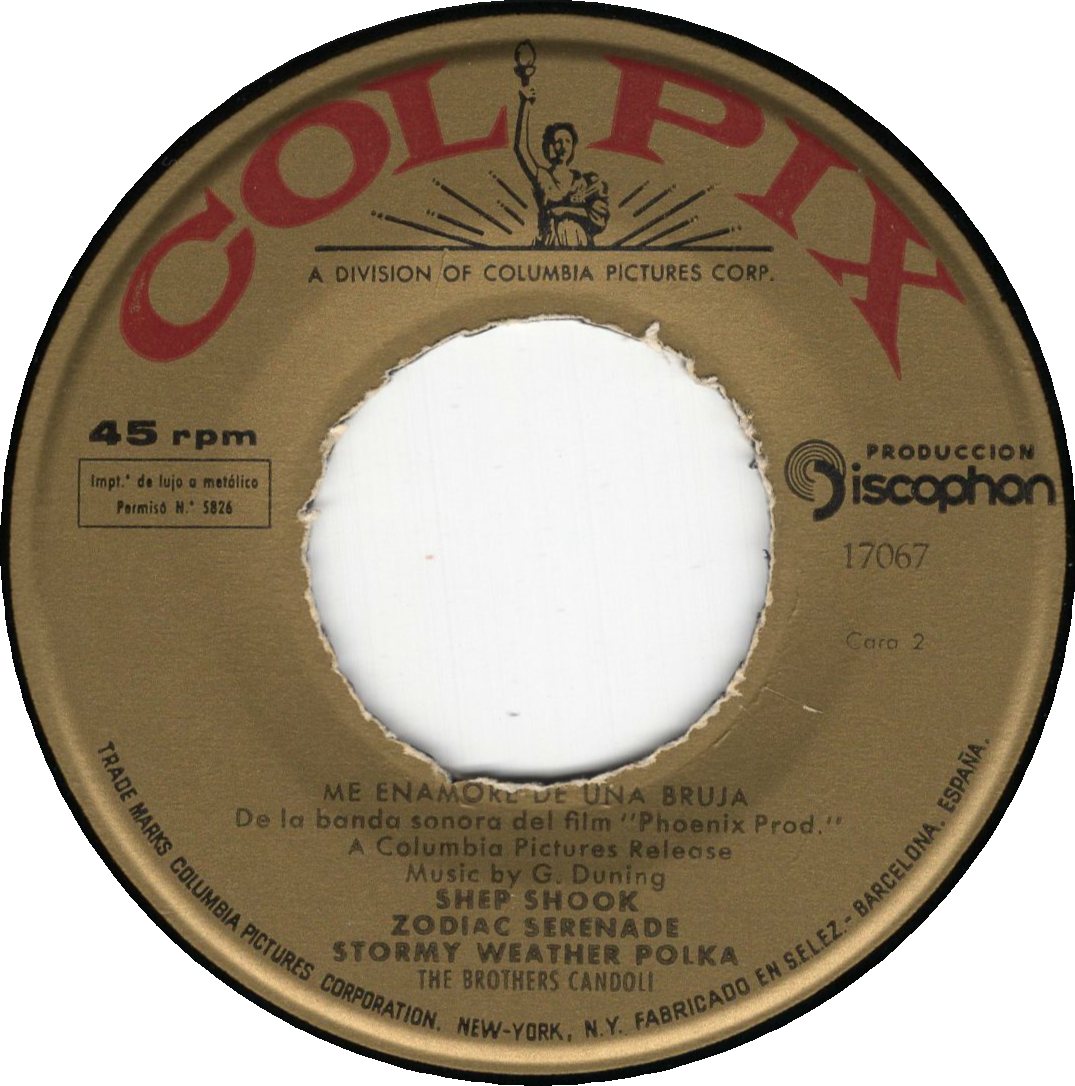 The Spanish title for the film, Me Enamore de Una Bruja, translates to I Fell in Love With a Witch.
Here's Stormy Weather Polka from the EP.