Let's spend some time on Christmas day with two newly found versions of the classic It's a Wonderful Life.
When it was first issued, It's a Wonderful life was not associated with any particular time of the year. Today, of course it has become very much a part of the Christmas season.
On May 8, 1949, Screen Directors' Playhouse broadcast its half-hour version of the story. The production starred Jimmy Stewart as George Bailey, Barbara Eiler as Mary Hatch and Arthur Q. Bryan as Clarence Oddbody.
In 1991, Metacom issued a special 4-cassette set of Christmas shows as a special boxed set.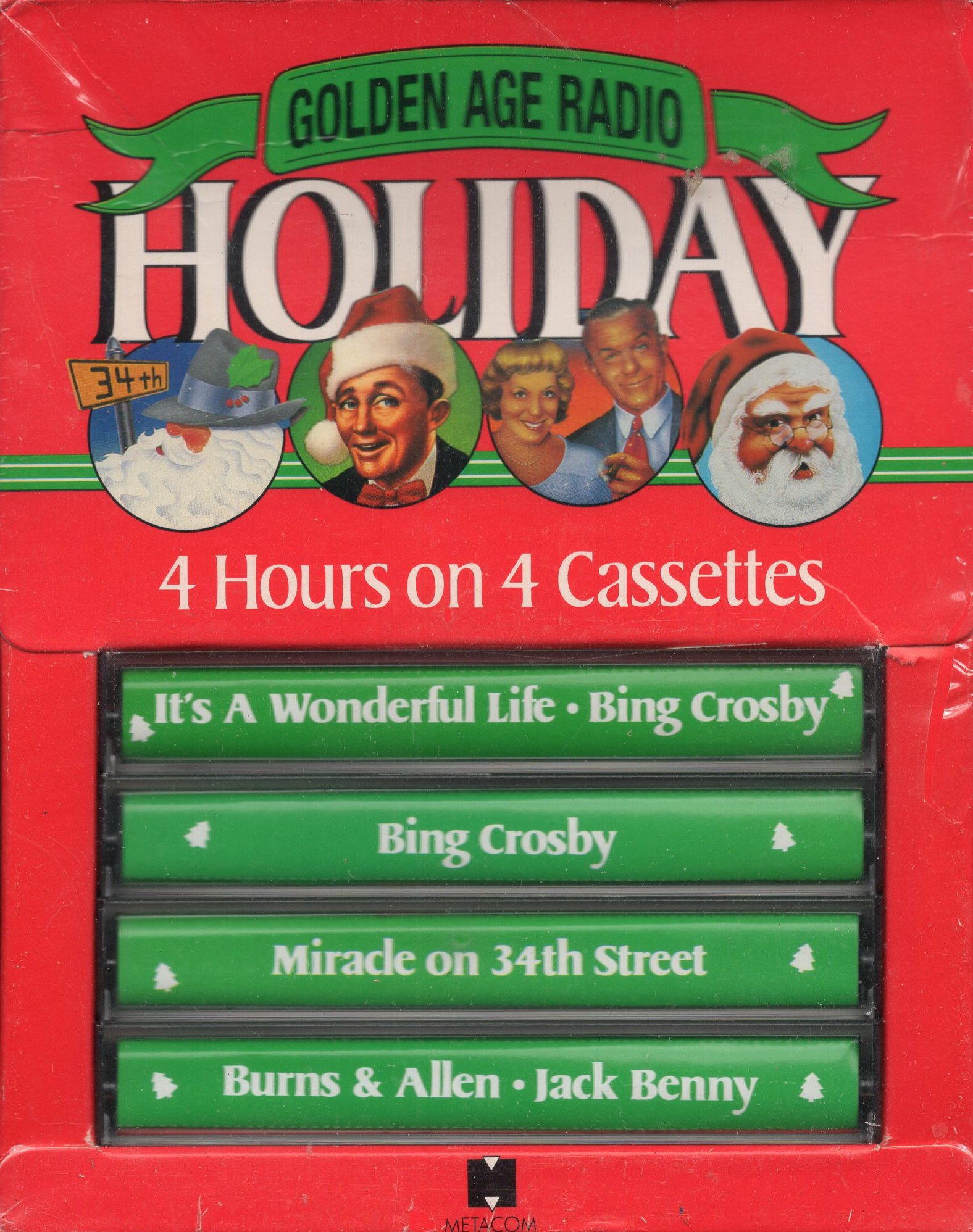 This Stewart classic was one of the shows included.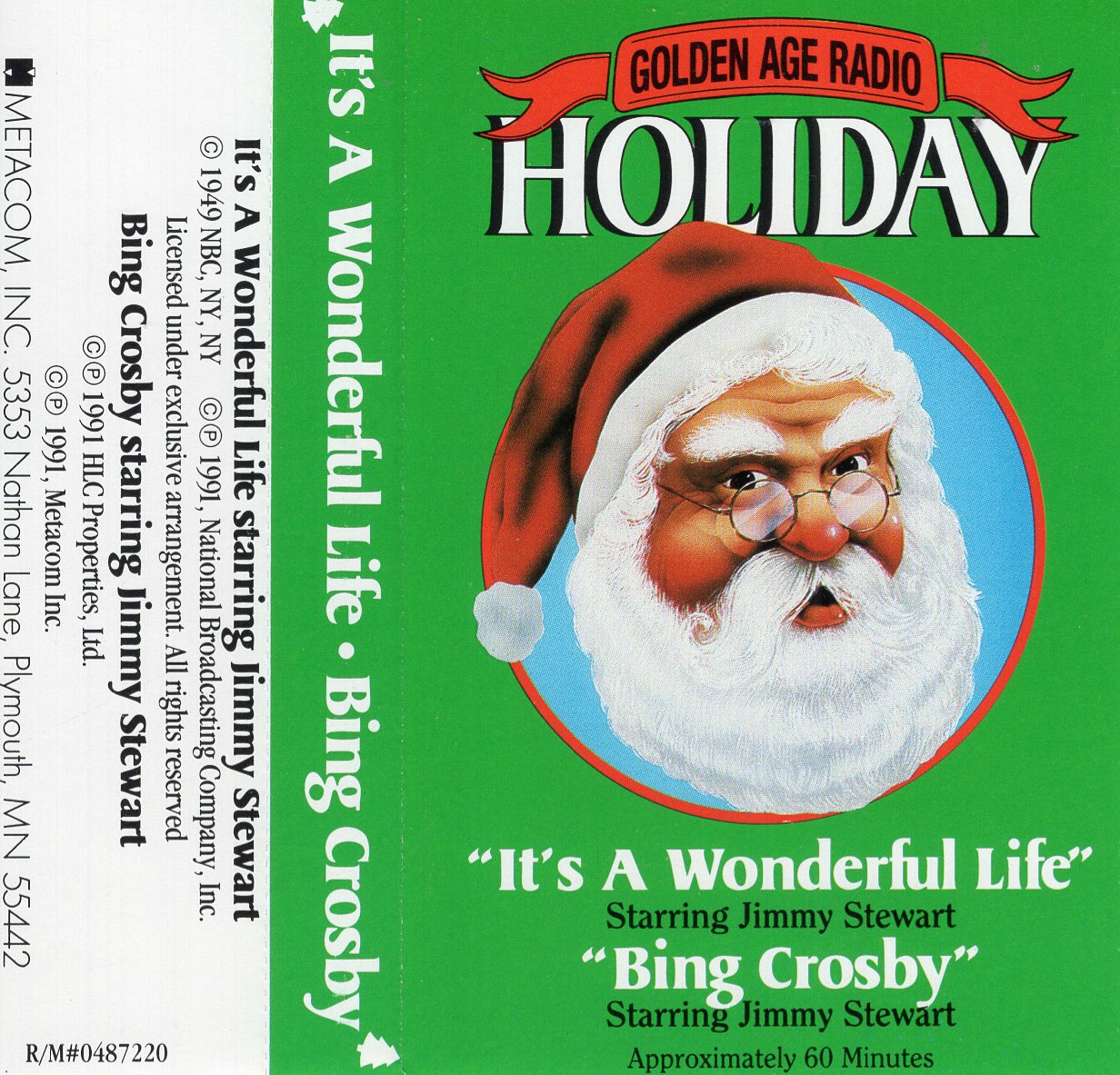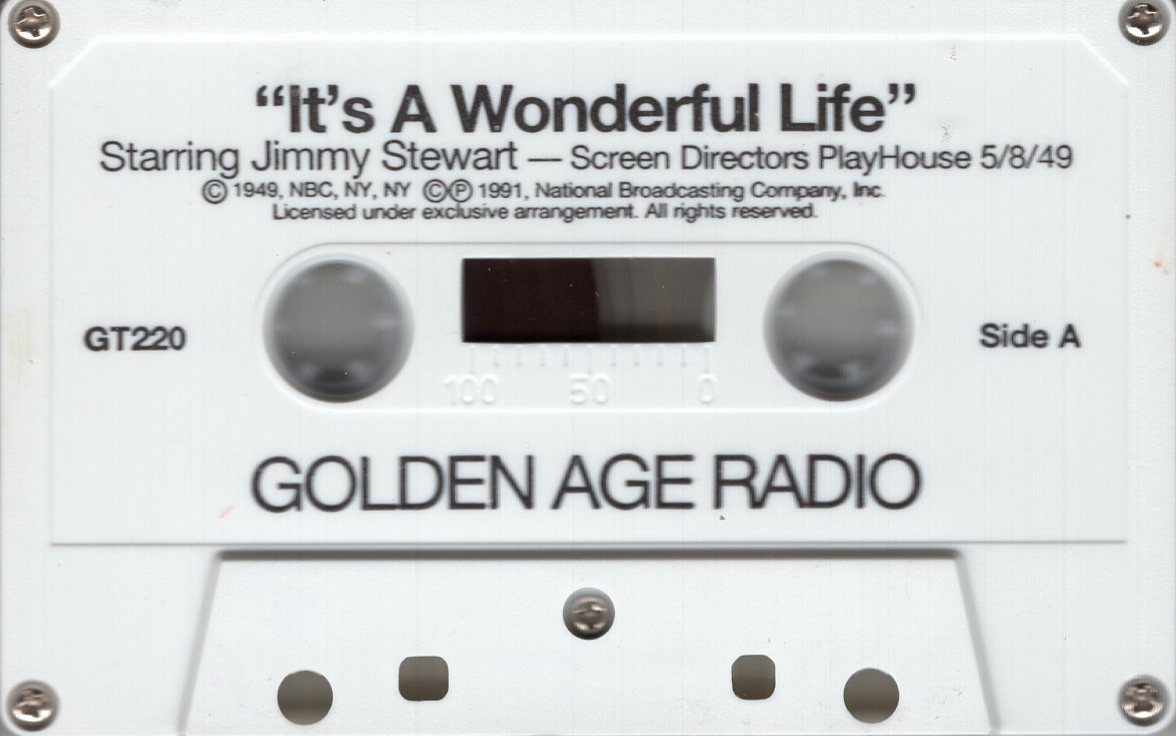 You can read more about the original broadcast and listen to it here.
Secondly, yet another version of the Lux presentation of It's a Wonderful Life has recently made an appearance on eBay. This one may have a couple of advantages over the many others which are available. First, it is a regular CD and can be played in any CD playback machine. Second, it has a great photo from the film printed right on the disc.
Our original presentation of this program, starring Stewart, Donna Reed and Victor Moore, can be found here.