In the 1941 listener poll sponsored by Movie & Radio Guide, Stewart was listed the ninth favorite radio actor. The following story about the poll appeared in the April 21, 1941, edition of Broadcasting magazine.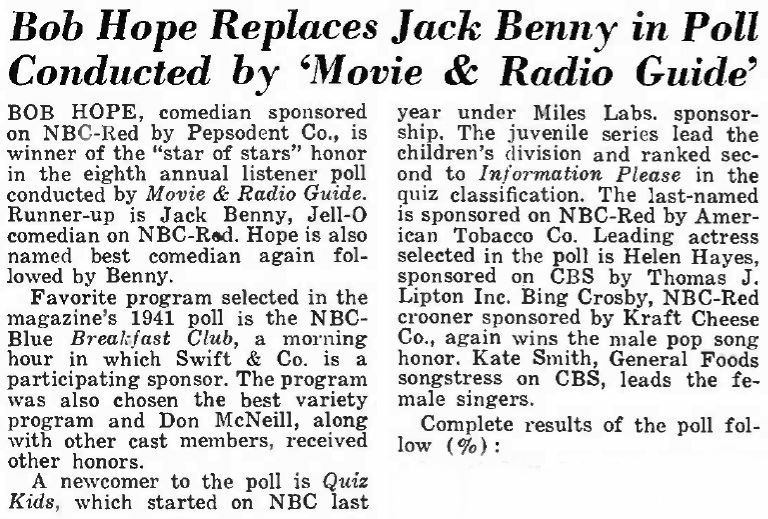 Here's the list of favorite actors.

Most of the names on the list should be familiar to fans of old-time radio, but two may not. Michael Raffetto played Jack Packard on I Love a Mystery, and Hugh Studebaker acted on several daytime soap operas and also had the role of Silly Watson on Fibber McGee and Molly.