The Jimmy Stewart Museum in Indiana, PA, has opened a new exhibit – "Stewart and the Golden Age of Radio."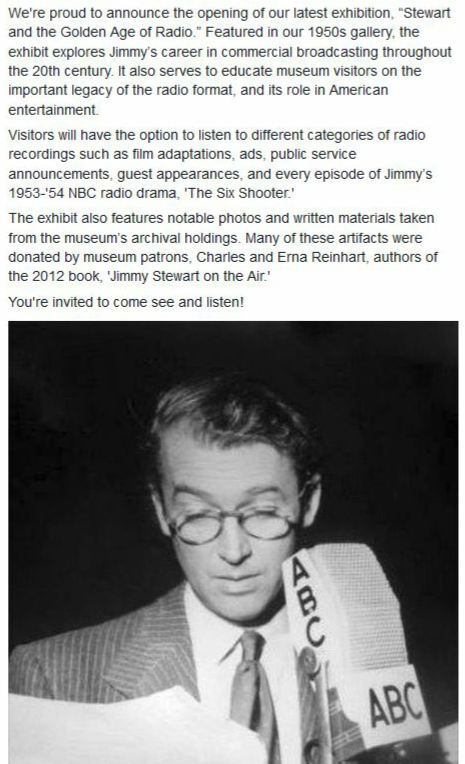 This should give you another good reason to make plans for your first visit, or a return visit, to the museum.
You can check out the museum's website here.
Also visit their Facebook page here.