We recently purchased a large collection of old time radio shows on cassette tapes. Included in that set were 11 cassettes from Jimmy Stewart's The Six Shooter series. Each cassette featured two half-hour shows, for a total of 22 programs. The cassettes were issued by Audio Classics, Inc., of St. Charles, MO. The J-cards for the cassette cases were generic and were all like the one shown below.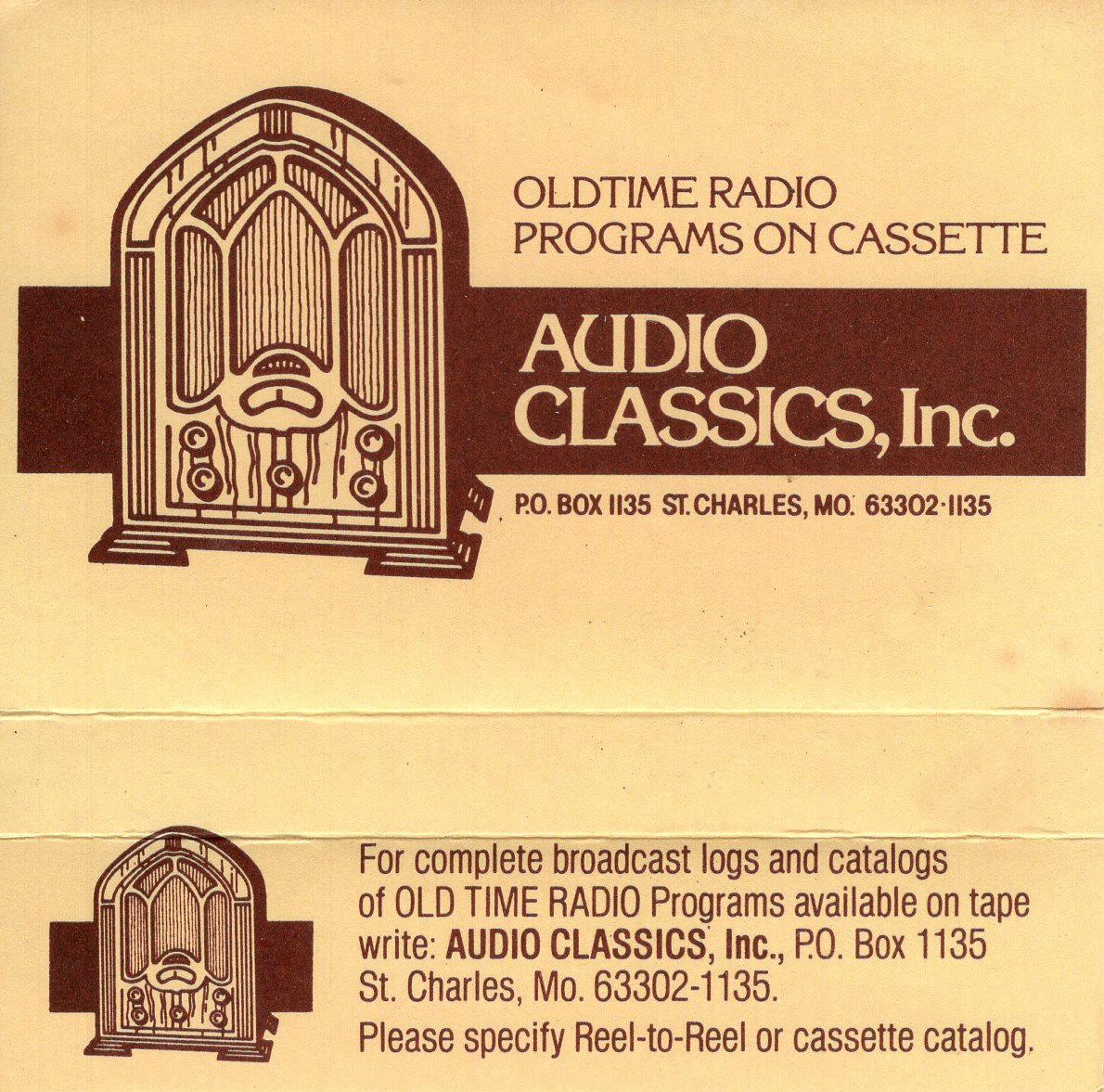 One side of the cassettes were labeled with both titles listed on one side. The other side of the cassette was blank.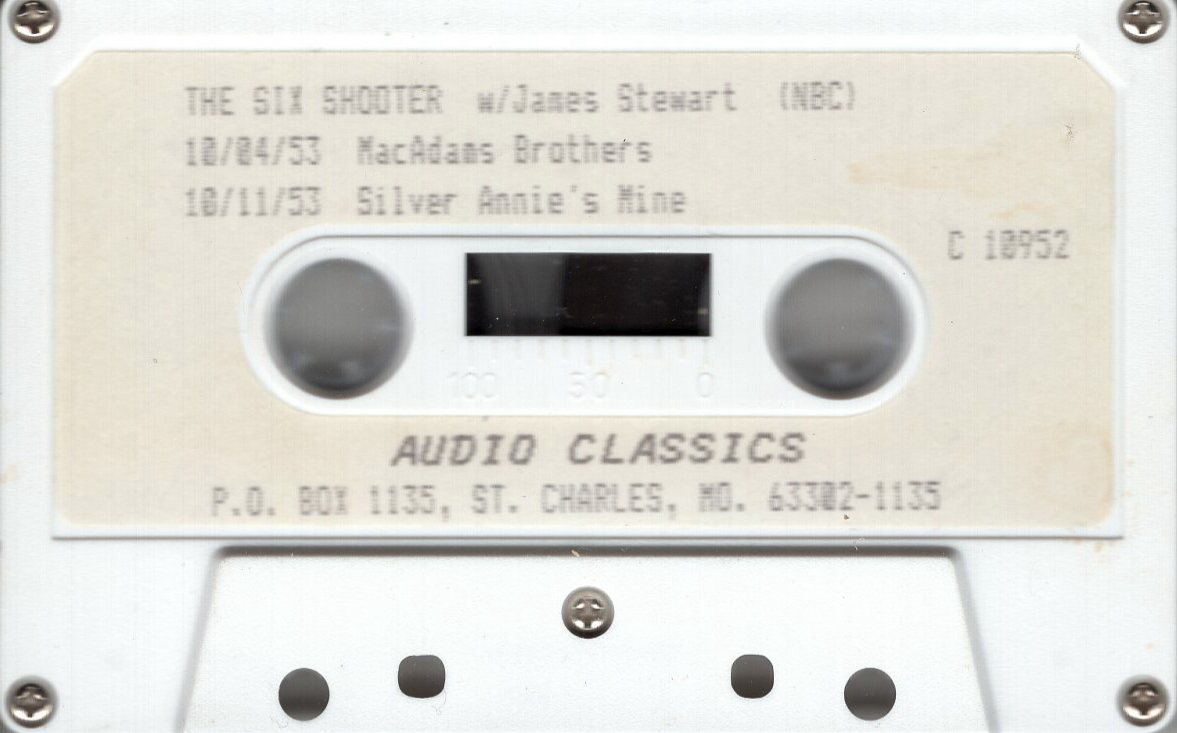 Below are the shows from this series that we now have in our collection. The first column on the left is the Audio Classics release number, then the title as given on the cassette, the broadcast date and finally the most common title by which that show is known.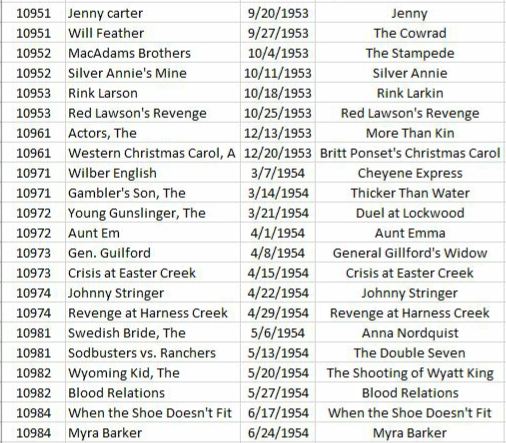 We have to assume that all of the shows were available from Audio Classics. The others will turn up eventually.