The Radio Reader's Digest was on the air from 1942 through 1948. The CBS program was also sometimes referred to as Reader's Digest Radio Edition. Its plays were based on stories which appeared in the Reader's Digest magazine. As documented in Jimmy Stewart on the Air, Stewart appeared on just one program, March 18, 1948.
The play was titled One Way to Broadway and it was based on the story The Juggler, by Arthur Stringer, which had appeared in the December, 1938, edition of Reader's Digest (Volume 33, Number 200). Below are scans of the magazine cover and the entire story in case you'd like to read it either before or after you listen to the show.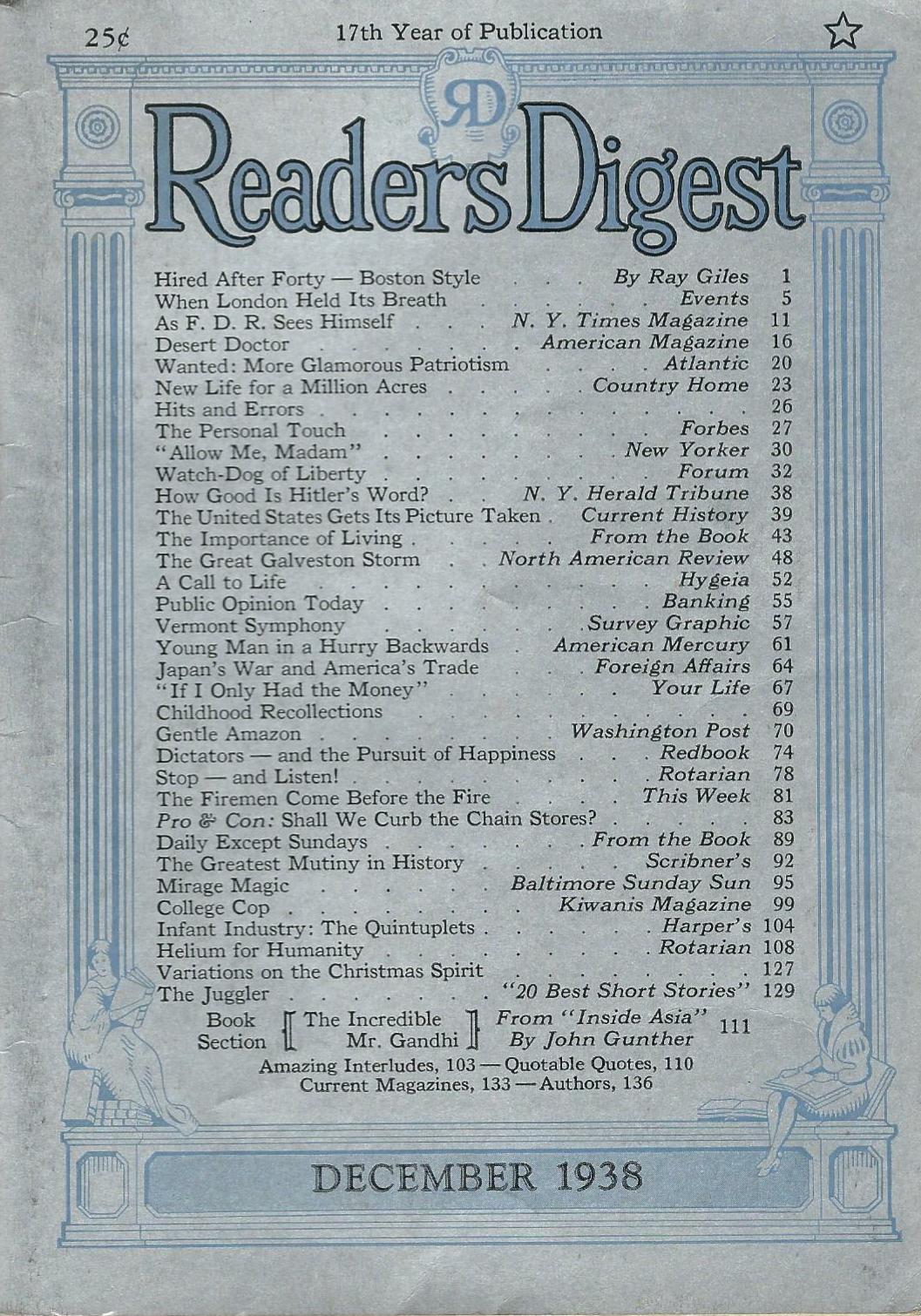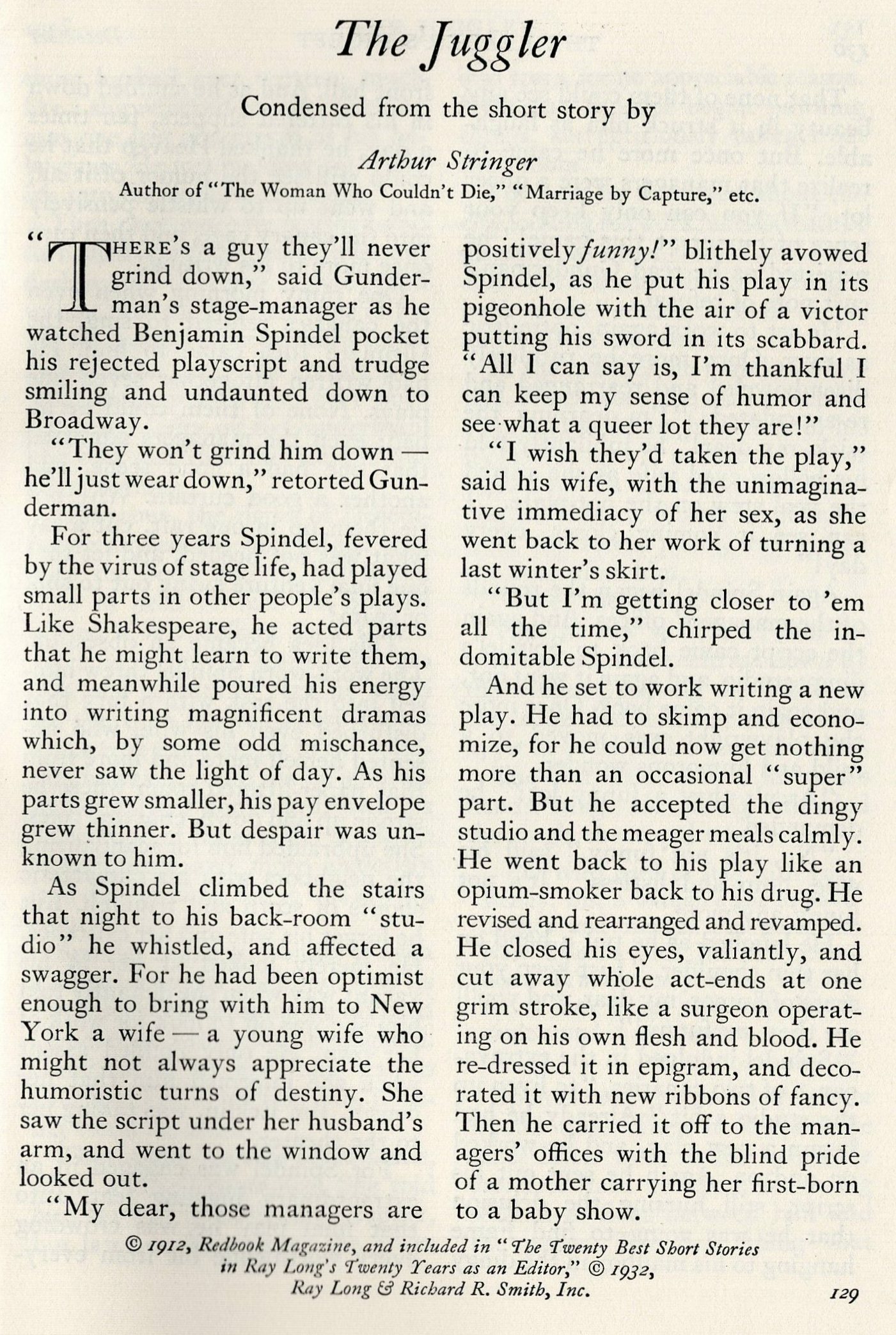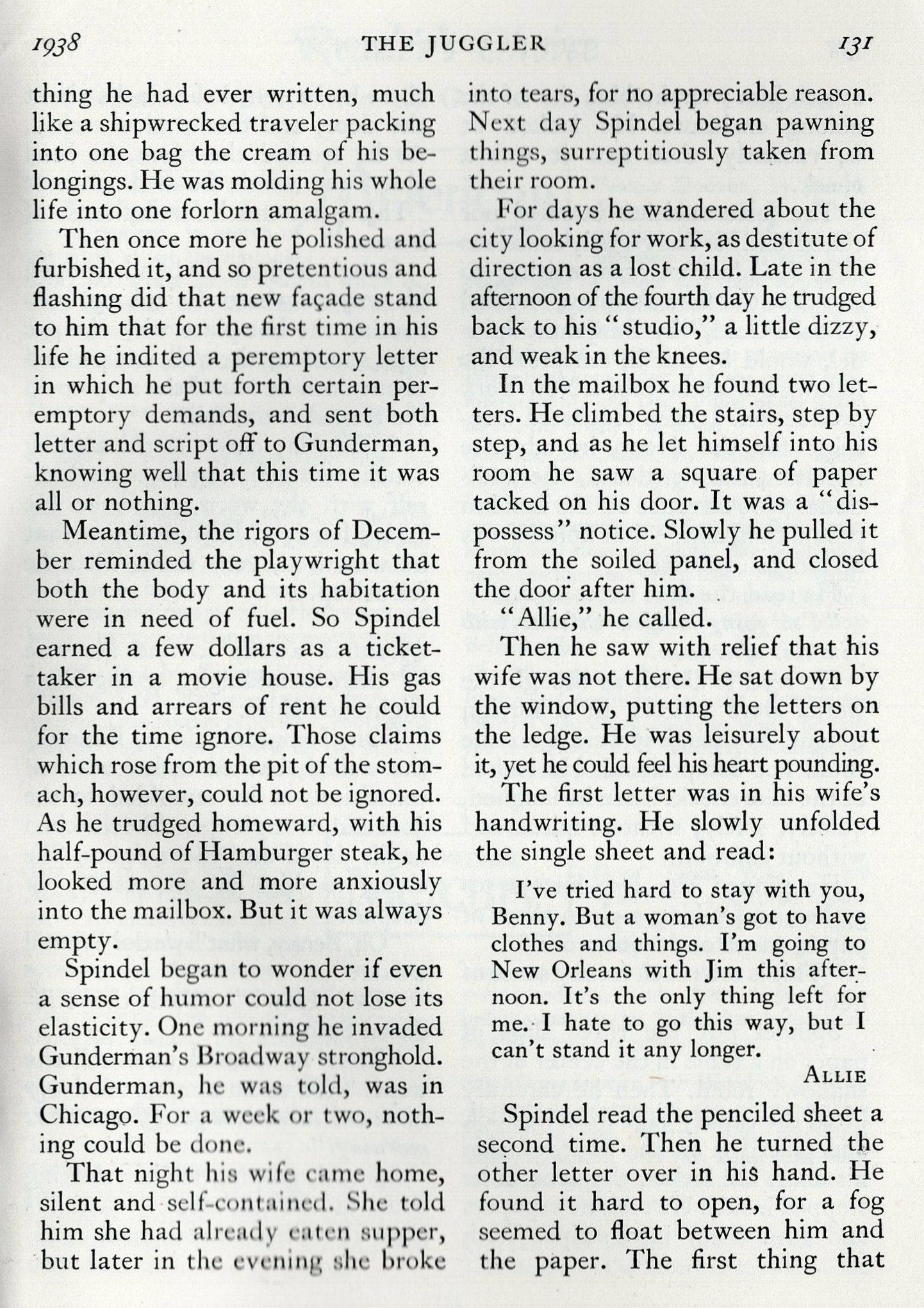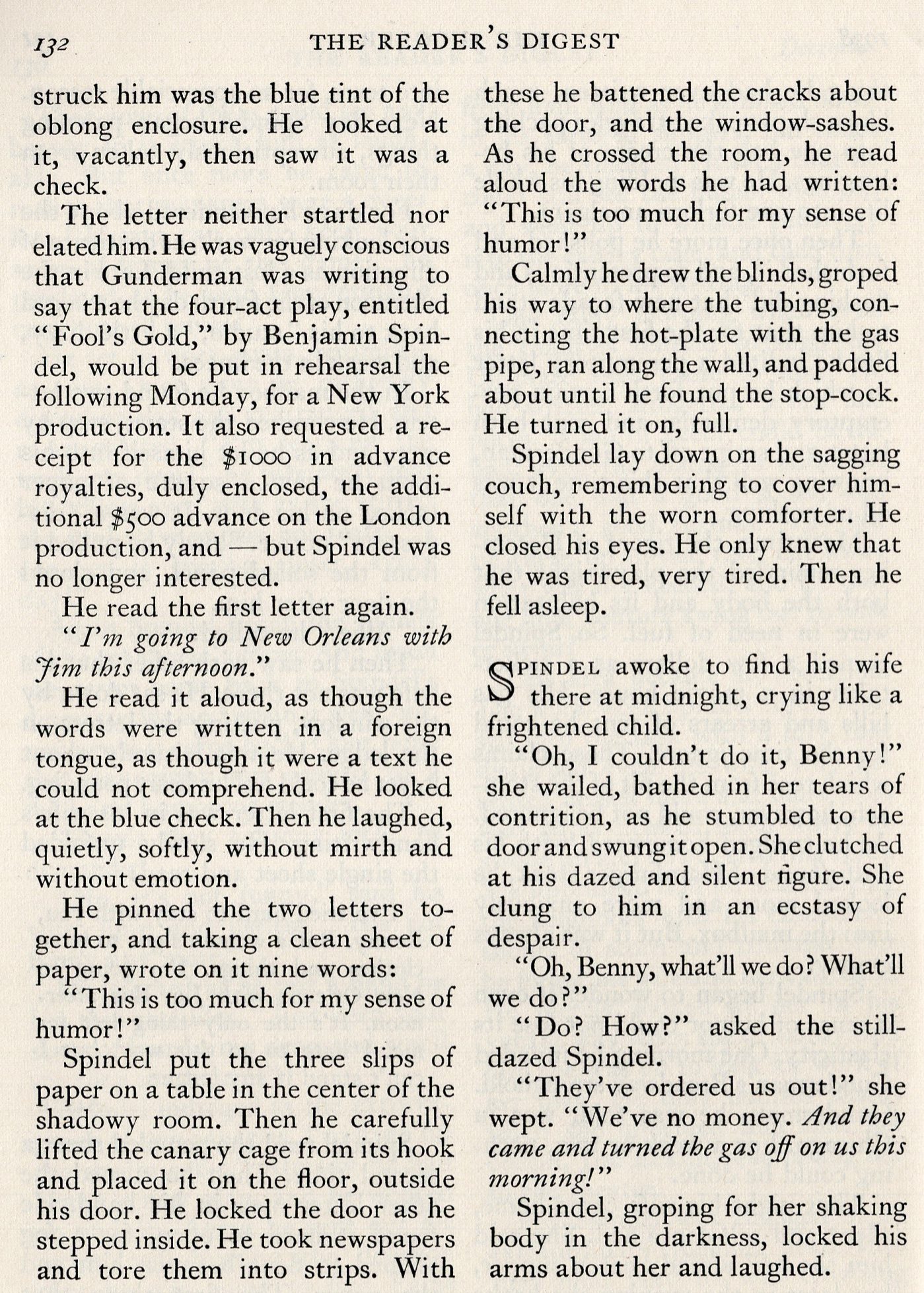 Some newspaper previews mistakenly used The Juggler as the title of the radio show. This one, from the San Marino Tribune, San Marino, CA, was one of them. They also managed to misspell Mr. Stewart's name.

Others, like the New York Times, got the title correct:

The following display ad for the show is from the Waterloo Daily Courier, Waterloo, IA: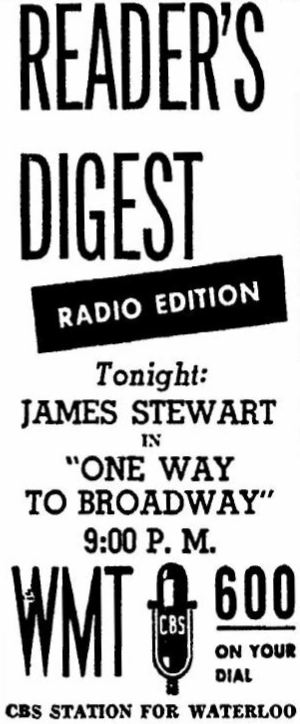 At least one preview, from The Bakersfield Californian, Bakersfield, CA, also featured a photo of Stewart: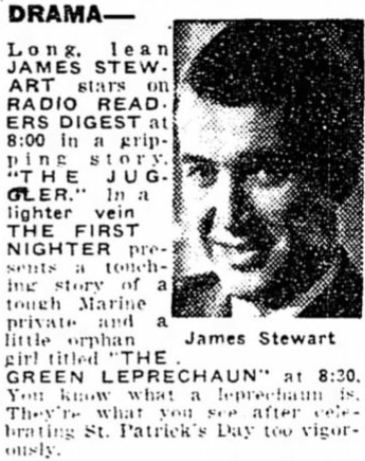 And, just for good measure, Jimmy's hometown newspaper, The Indiana Gazette, Indiana, PA, carried this message right on the front page:

Enjoy One Way to Broadway, Starring Jimmy Stewart as Steven Spotswood and Mercedes McCambridge as Ally Spotswood.
Act 1:
Act 2:
The following blurb, recently found in the March 3, 1948, edition of Radio Weekly, mentions the fact that Betty Garde was also in this production.