If you haven't read any of the other The Big Sound blogs, let me begin by telling you that this was a series of 12-inch, 33 1/3/ RPM records issued to participating radio stations in the early 1960's. Each disc featured short spots delivered by film, TV, music and sports celebrities, which the station could use for its own promotion. This particular disc is titled Who Am I Contest (CI-3 R).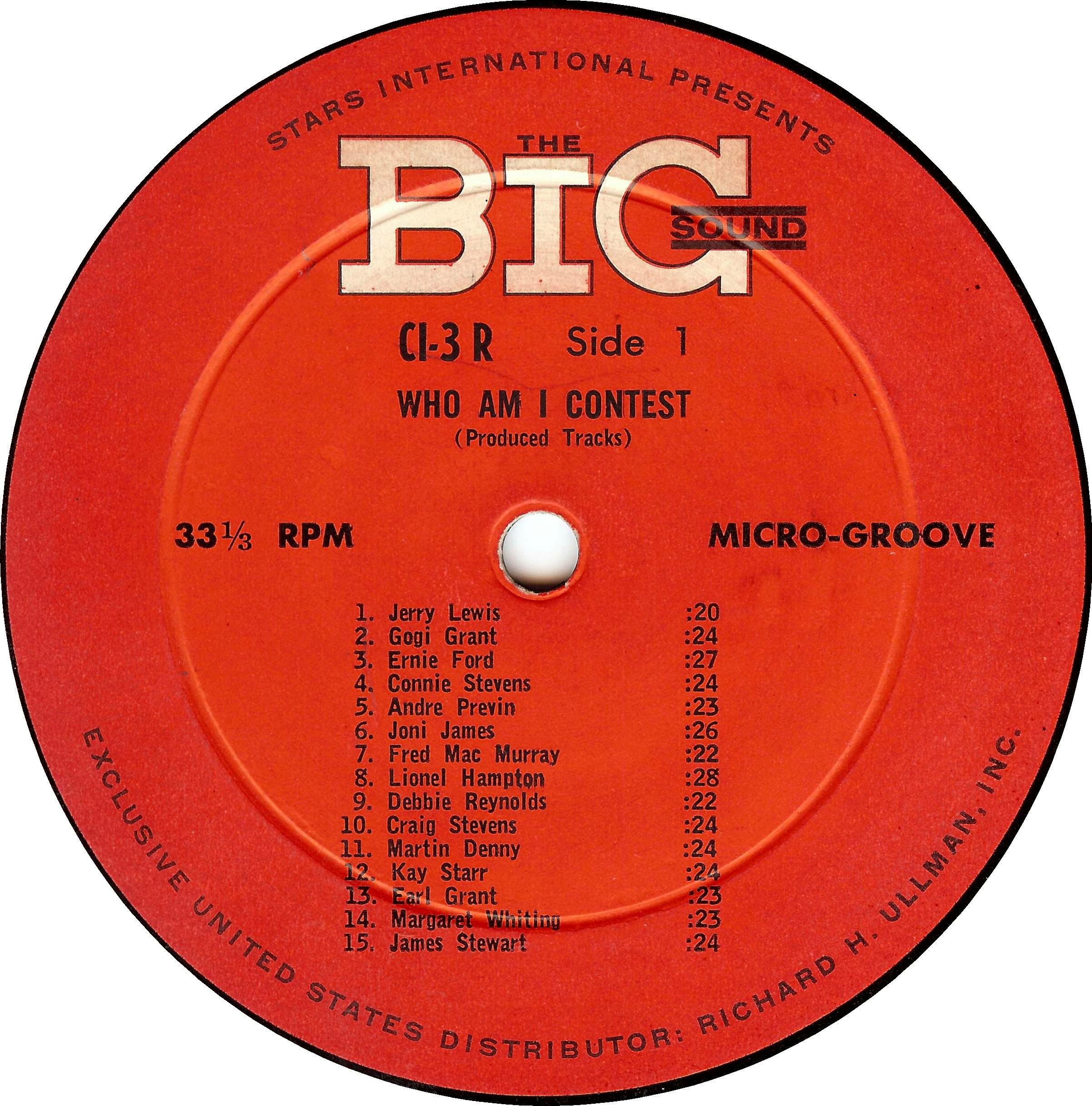 Like some of the other The Big Sound discs, this one features the same 15 people delivering the same message on both sides of the record. On one side the spot is fully produced with music and sound effects, while on the other side, only the voice track is included. Echo has been added to the voice tracks on both sides of the record to help disguise the famous voices. Apparently, stations could use these spots as a contest, having listeners guess whose voice they were hearing.
Stewart's fully produced track:
Stewart's voice only track:
Did you notice the slight difference in the two Stewart spots? On the produced side, he says "who am I? twice at the end of the spot, while on the voice only spot he says it just once.