On Sunday, September 20, 1953, The Six Shooter, Starring Jimmy Stewart as Britt Ponset, premiered on the NBC Radio Network. The actual titles of these shows were not usually given anywhere in the program which has lead to many different titles being used for some shows. This one is normally known as Jenny (sometimes as Love of a Good Woman or Jenny Garber). The Six Shooter was eventually produced for TV, as The Restless Gun, and starred John Payne. Many of the radio scripts were re-done for TV and the TV versions were also given specific titles. The title for this one was Jenny.
The first few episodes of The Six Shooter were sponsored by the Coleman Heating Company: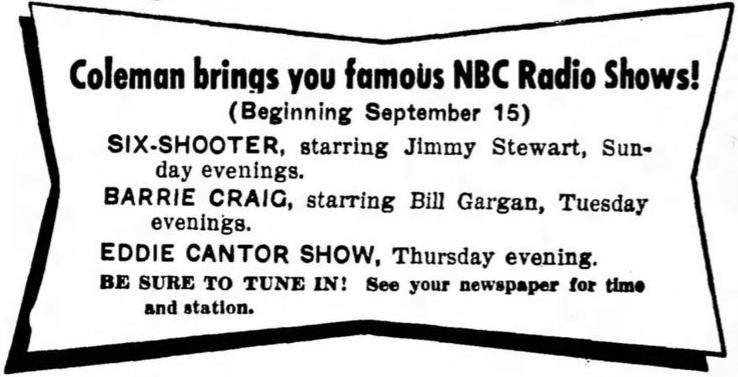 Newspapers found a variety of ways to announce the new show and also several ways to spell Stewart's character name: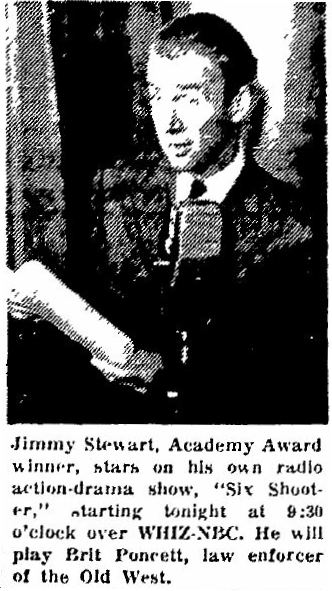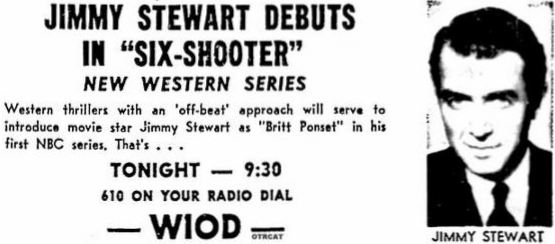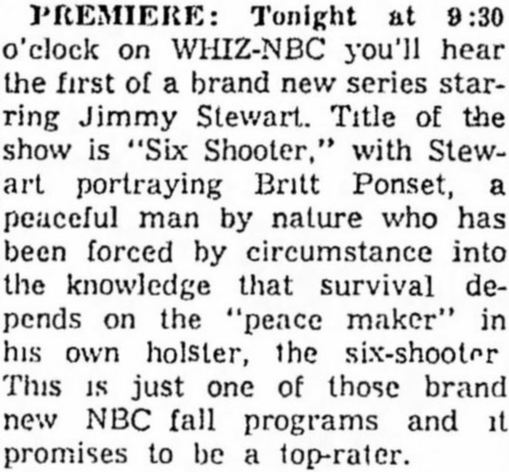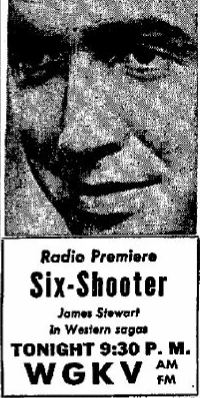 In the premiere, Britt takes a wounded man (Ned Landry, played by Harry Bartell) to the cabin of Jenny Garber (played by Dee J. Thompson) who bandages his wound. Britt learns that New is being chased by a posse and finds himself having to preserve Jenny's honor.
For further information on this and other The Six Shooter shows, see Jimmy Stewart on the Air.
The following article was recently discovered in the October, 1953, edition of KFYR Dialites, a monthly magazine published by radio station KFYR, Bismarck, ND.